yayayayayayya i received from dreambelle!!!!!heres the AWESOME loot!
also, in case anyone was confused, we're both irish and sorta used it as a common bond!
what i saw when i opened the box!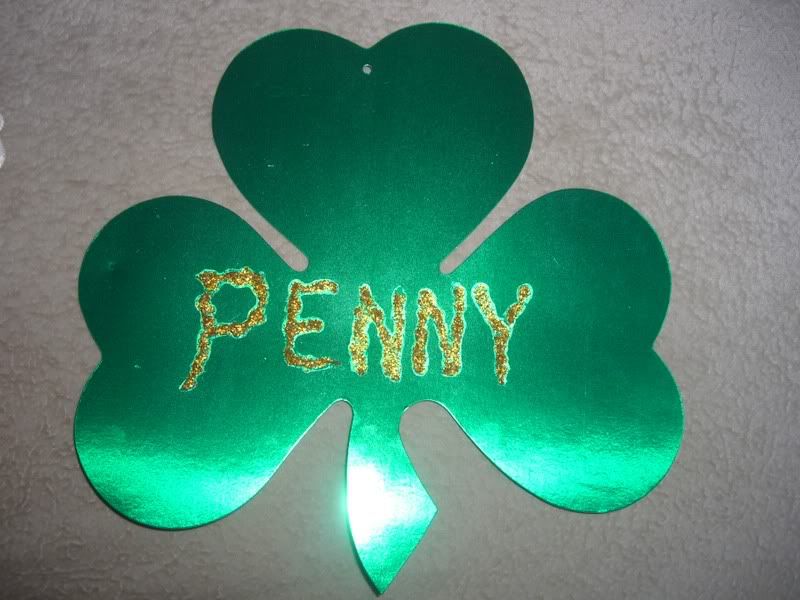 a cute plaque with my intial! i love these colors together!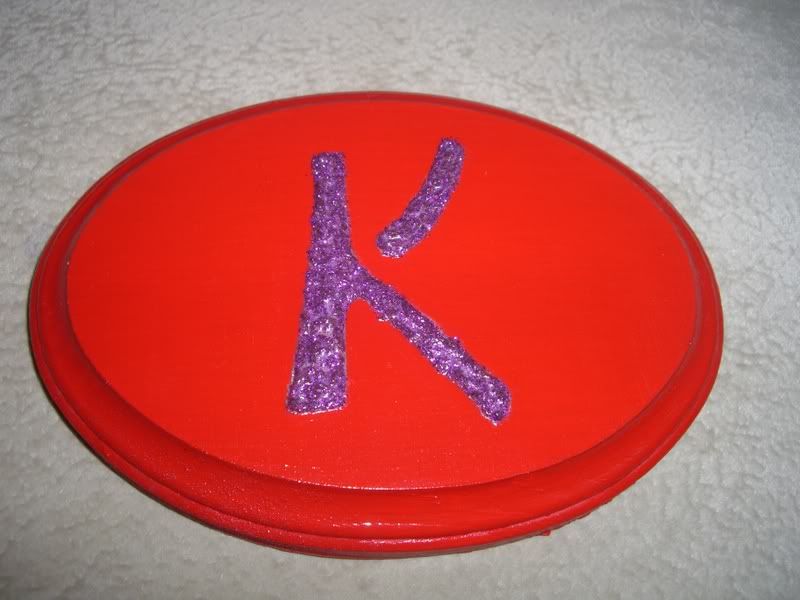 a spiced vanilla candle with a P on it, for Penny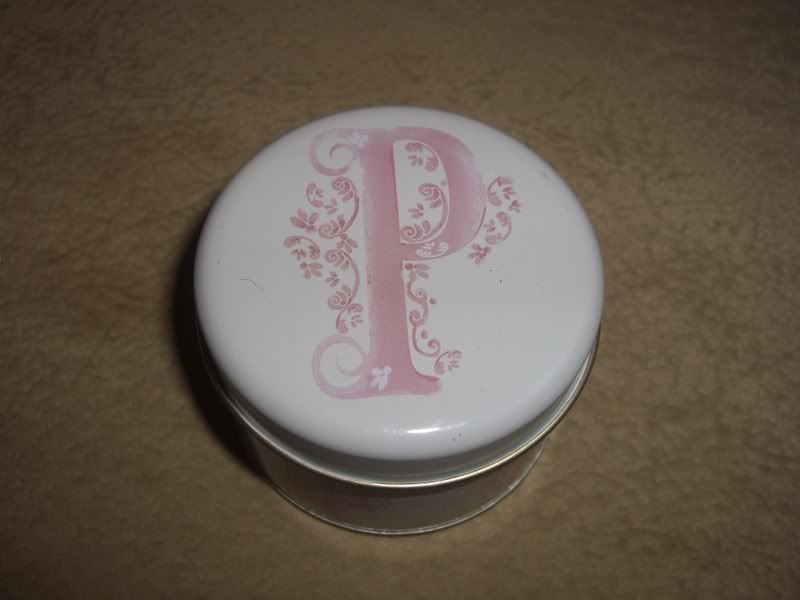 mmmmmmm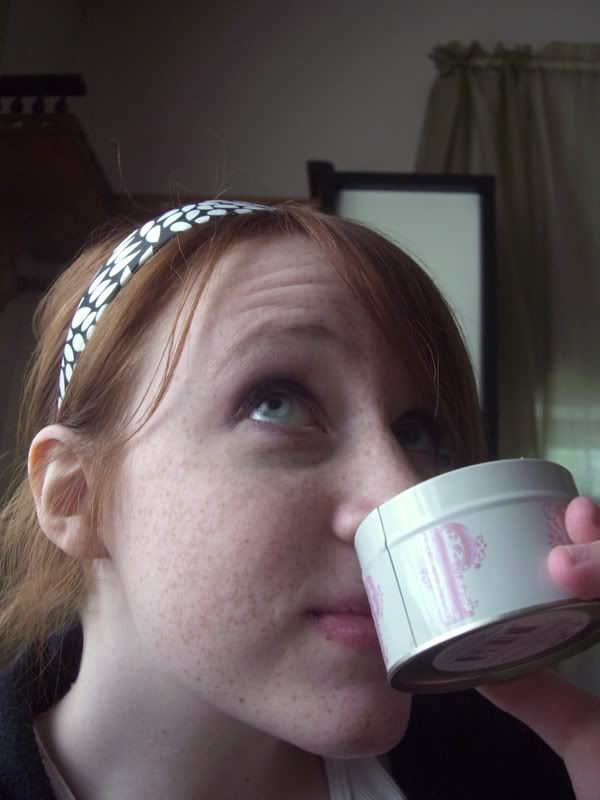 super cute shrinky charms! held to the light to avoid crappy pic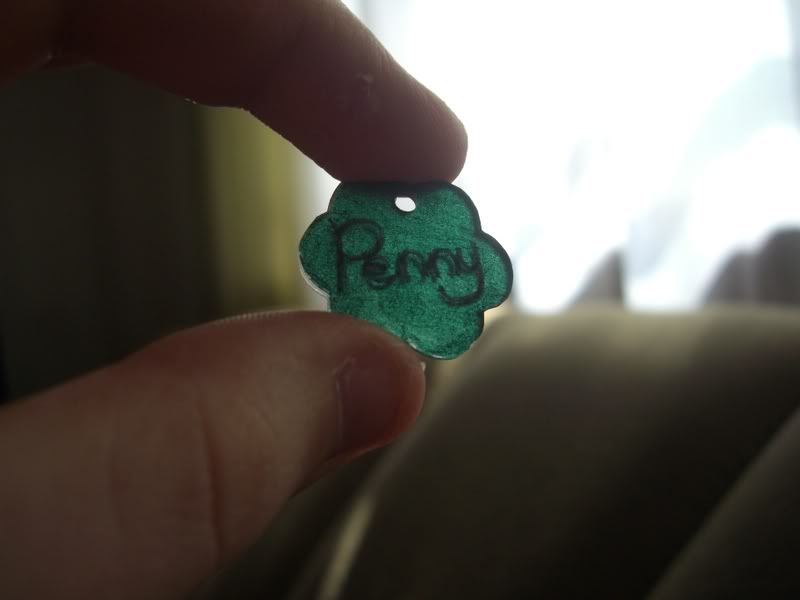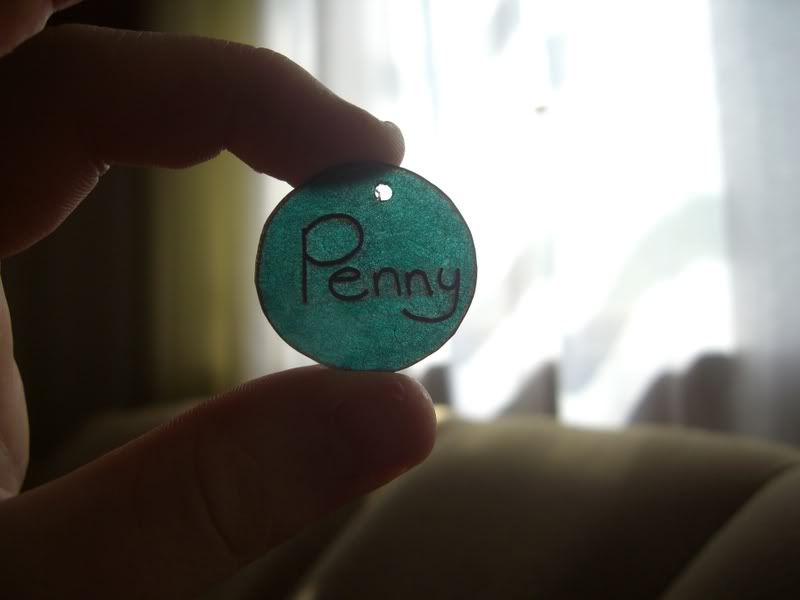 ruby earrings!!!!! its another nickname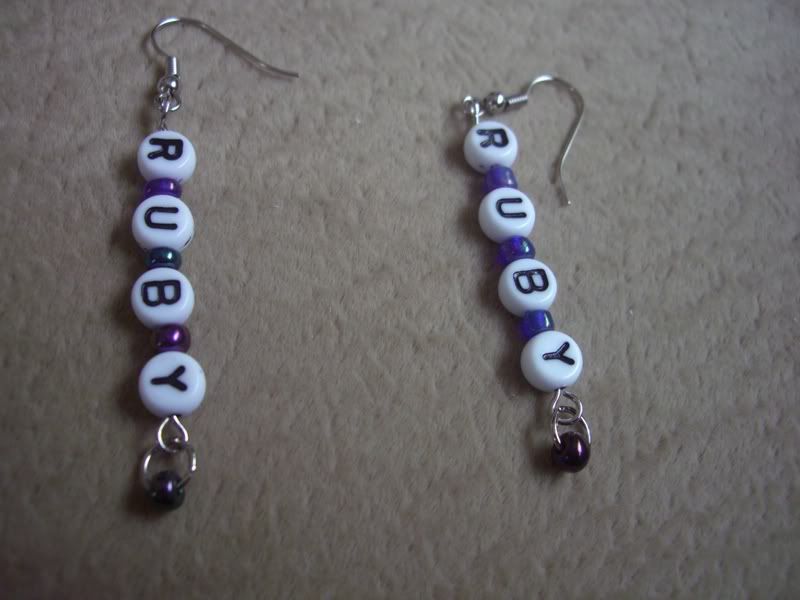 mini tote bags!!! u know what i love about this? i recently started playing around with bento, and these fit my case perfectly!!!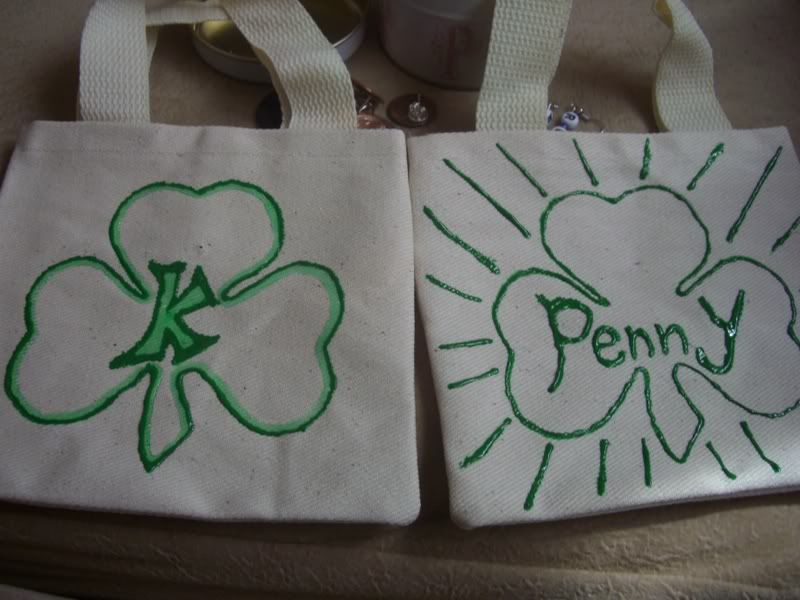 these AWESOME thumb tacks! my husband saw them and tried to squish them becuz there scupley?? and look so wonderfully squishy (there baked tho) he (and i)thinks there great!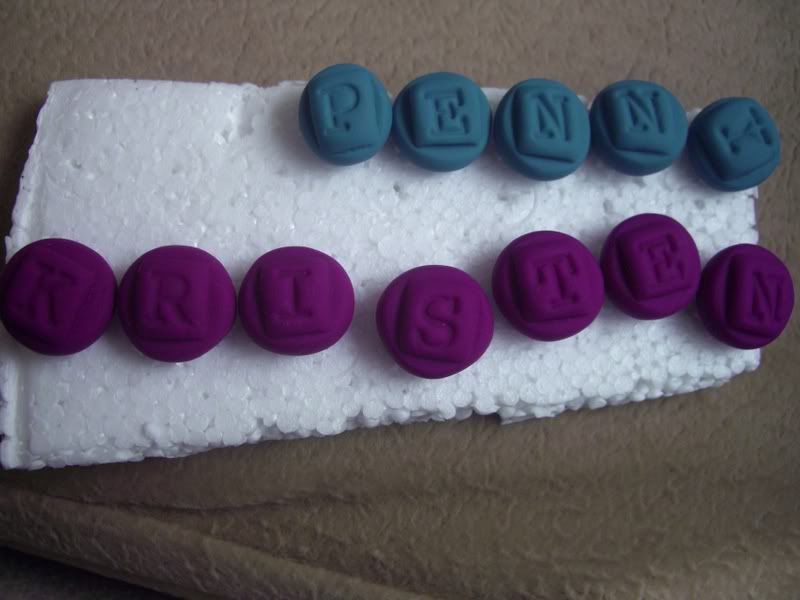 DREAMBELLES ADVENTURE INTO RESIN!!!!!!!!!!! o man these have to be some of my favorites from the whole package!!!!!!!!!
awesome keychain!!!! shown in light so u can see the green sparklies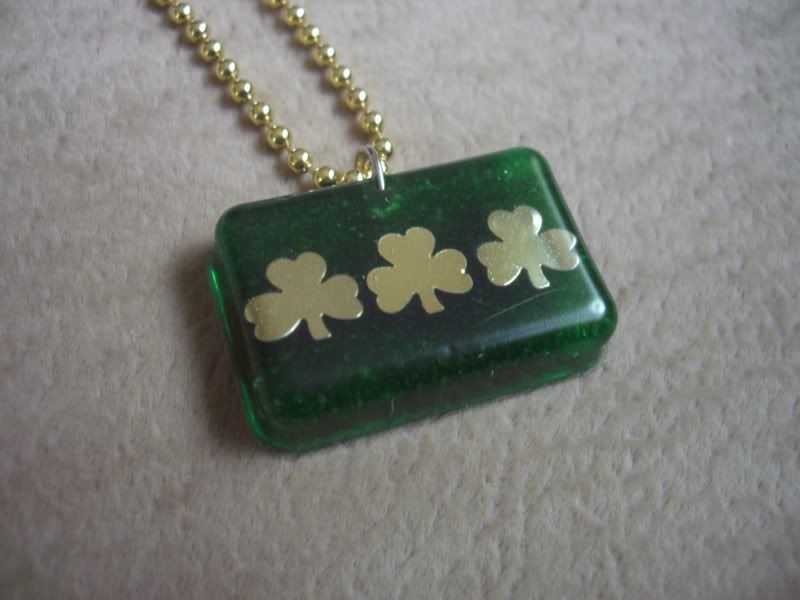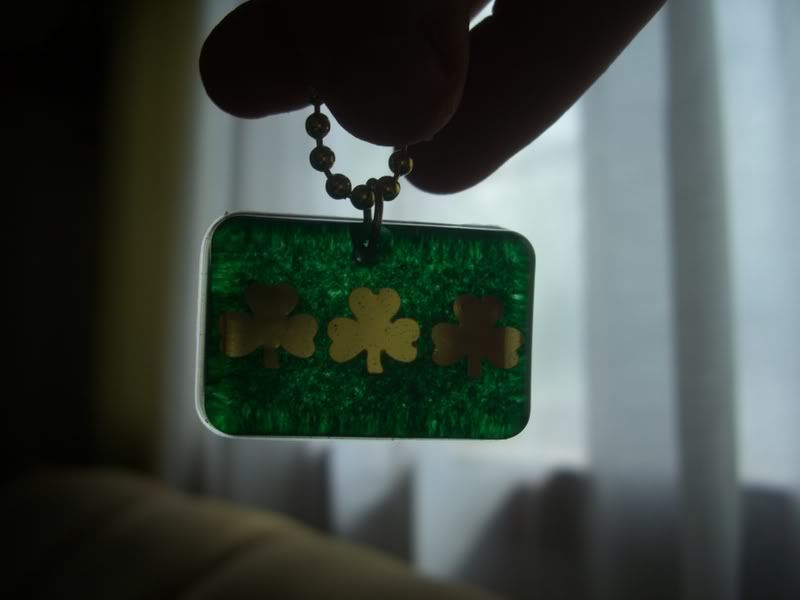 adorable penny necklace!!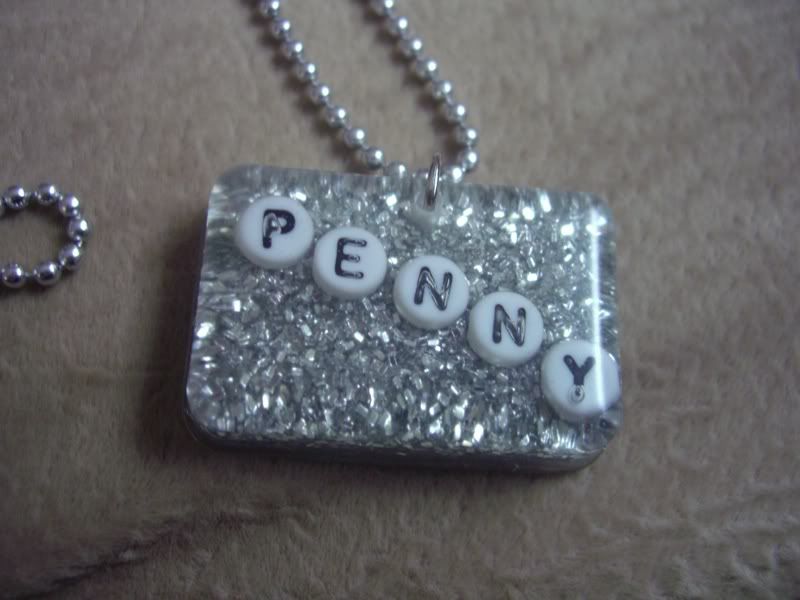 a PENNY in RESIN to use as a pendant!!!!!!!!! ahh i love it! also wiht penny earrings!!!!!!!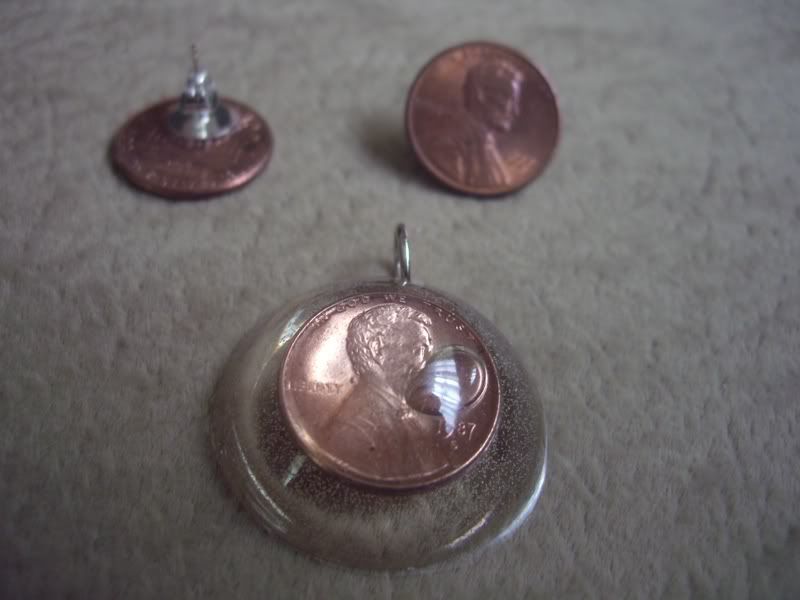 and this beautiful frame that i love so sos so much!!!!!!!!!!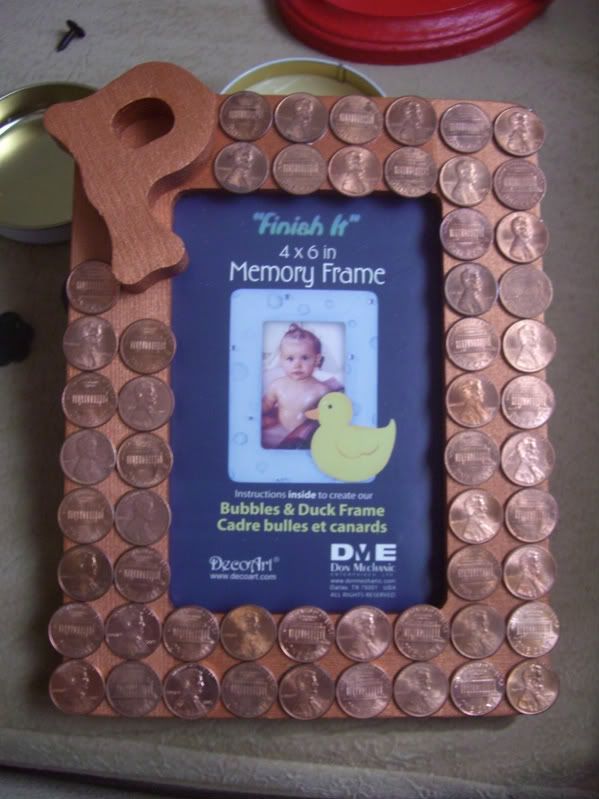 thank u so much for everything dreambelle! i love it all so much!!!!!!!!
ps...did u mean to send me this??