I finally got the camera working! Thanks for being so patient. Here are all the beautiful things I received from the talented crafters on Crafster for OWS 32 and 33! If I missed anyone, I am sorry! Let me know and I will get pics.
I just received a Crop-A-Dile from calluna. It's amazing! I thought it was only for scrapbooking (paper), but after more research, I can punch holes in metal, leather, fabric, etc.! Thank you!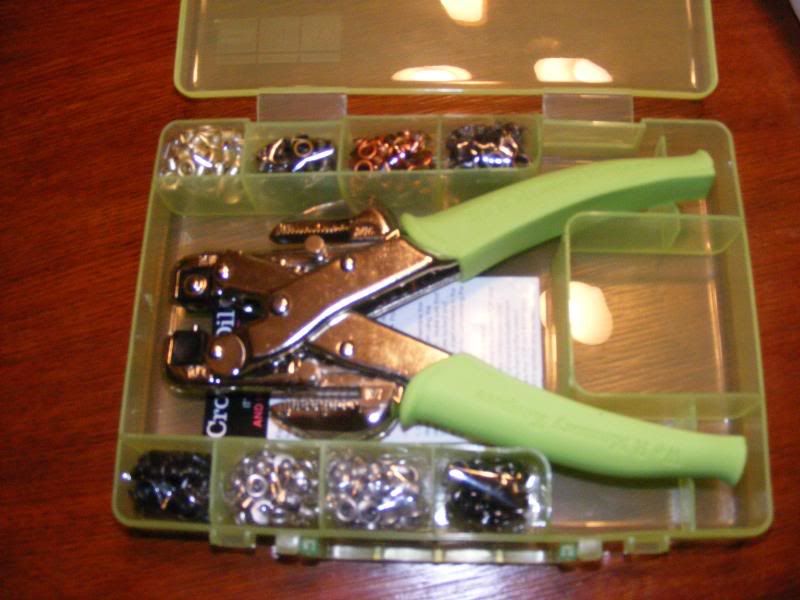 She also sent a corner punch and some lovely tags!
I received not one, but two pairs of boot warmers from frosty772. They are beautiful! Nobody around here has seen anything like them before! I get lots of compliments.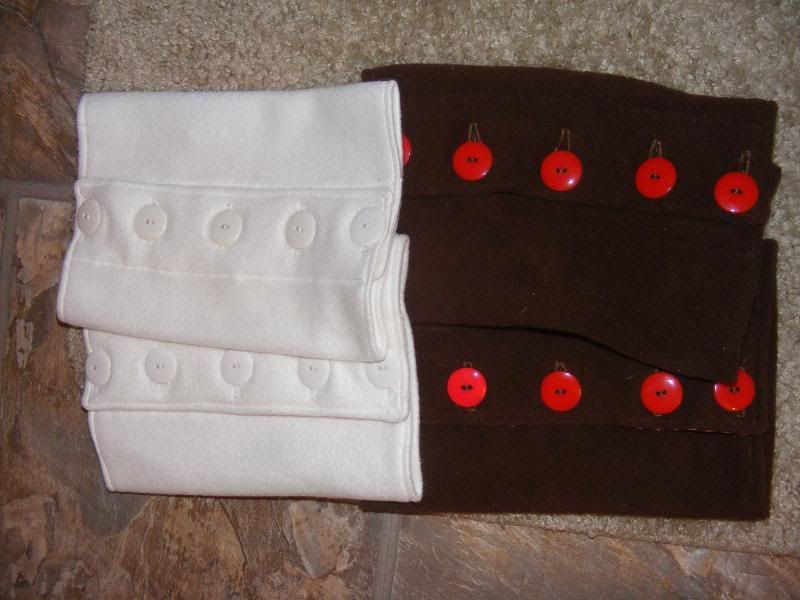 I have had a japenese sling bag on my wists forever! Arwena chose me for a surprise purse from my wists! I was hoping it was that one and it was! She made it reversible and I love the fabrics. I can't decide which one I like the best!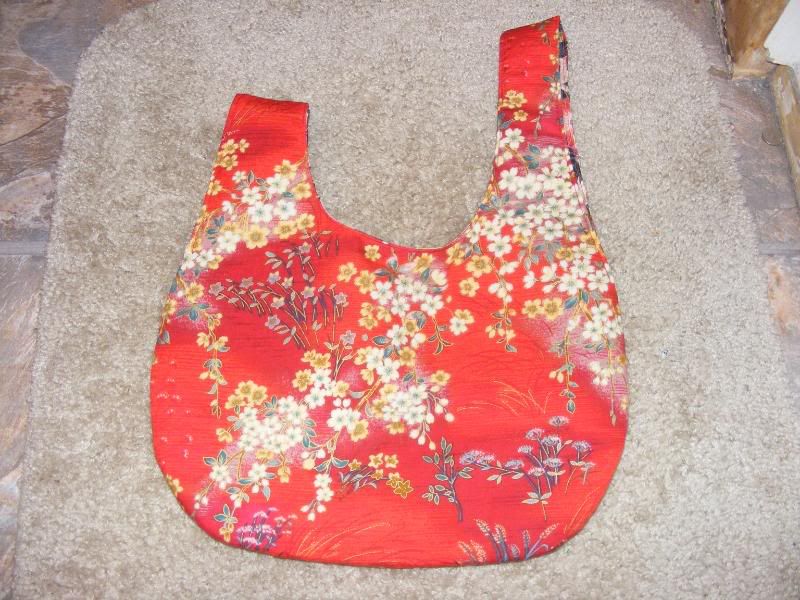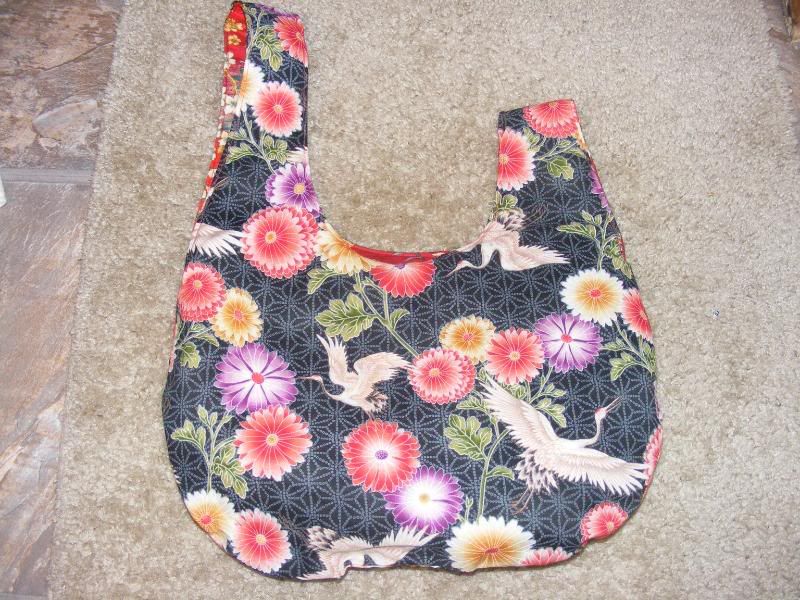 I received four tea wallets from maxparadise, but only three are in the picture because my sister snatched one from me! Three were made of fabric and one was made of a heavy cardboard. They are really nice!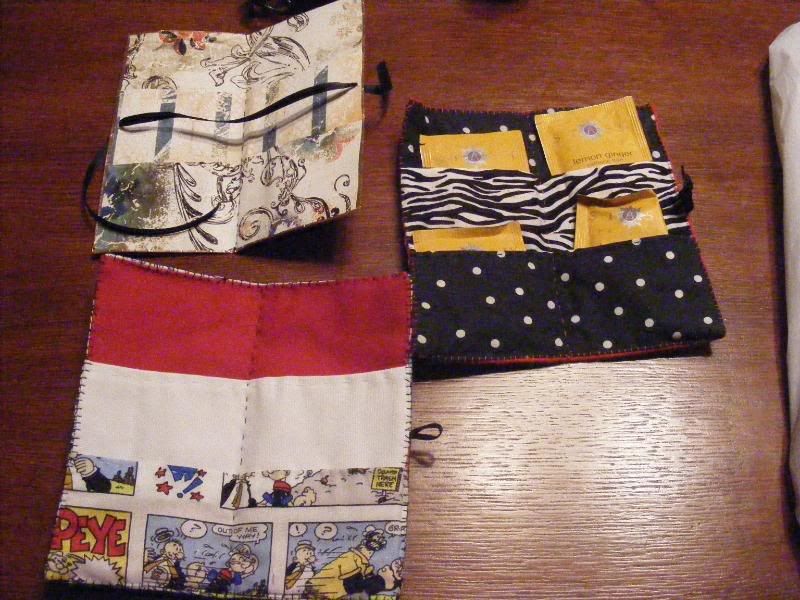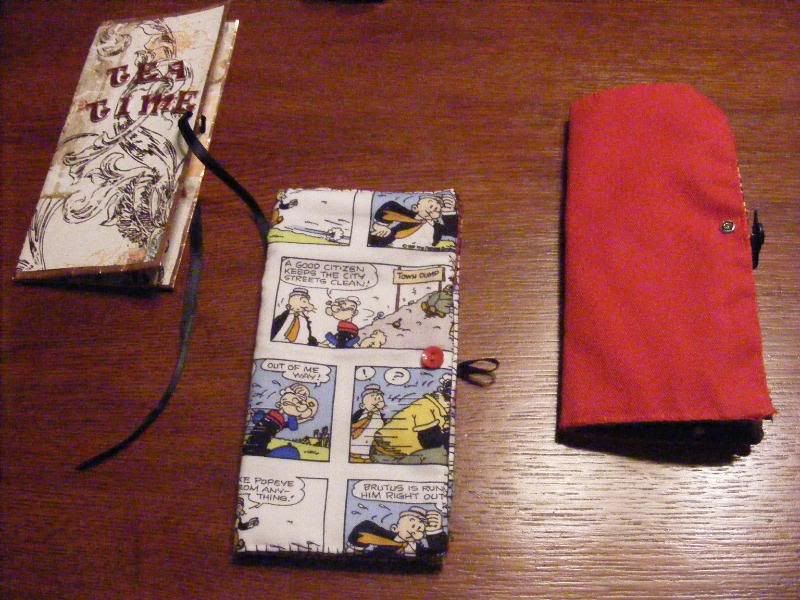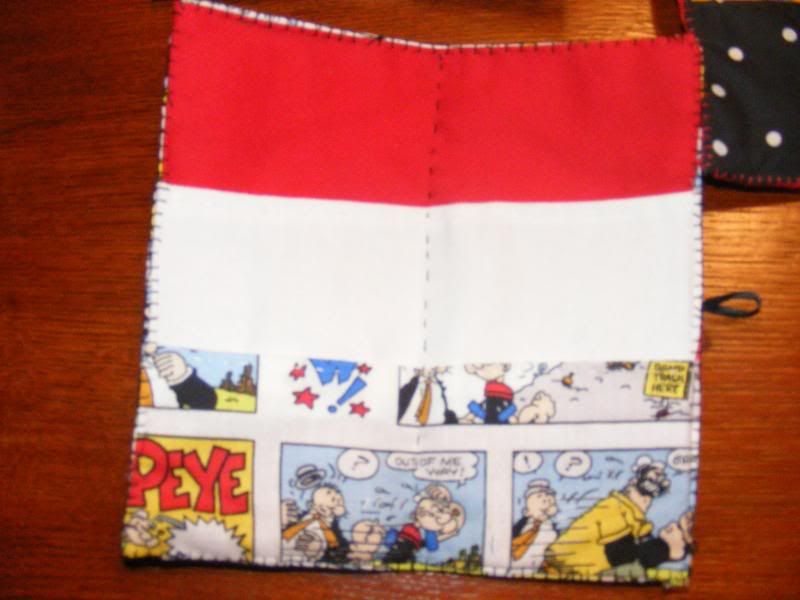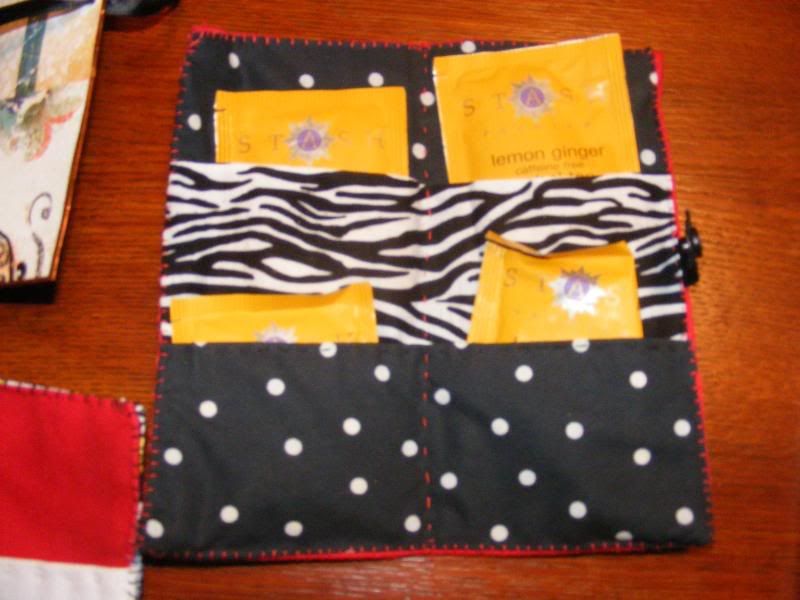 I just want to say thank you so much to everyone! You are great!