Okay, so here are some pictures of my gorgeous earrings!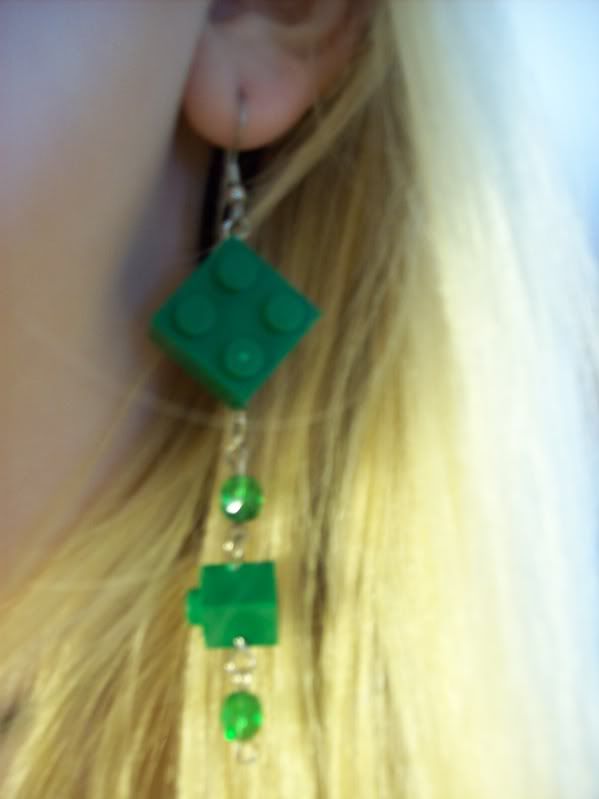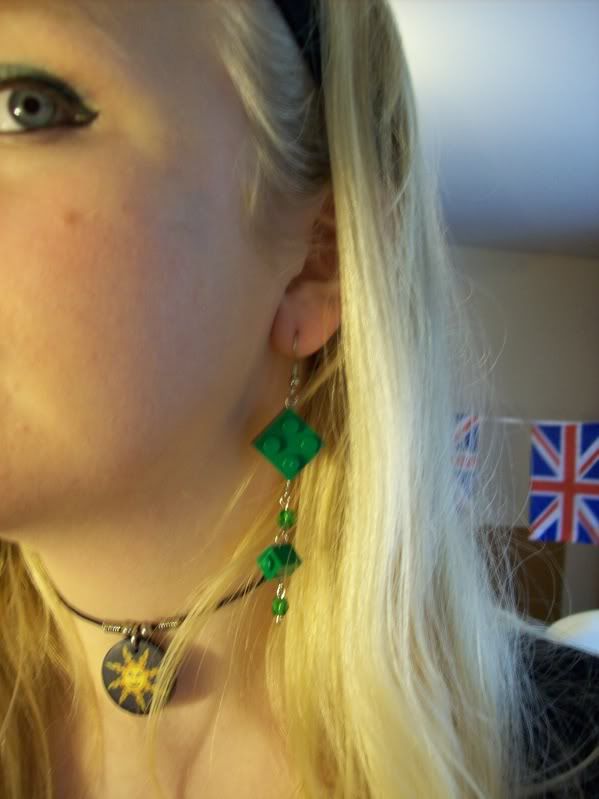 Green is my FAVOURITE colour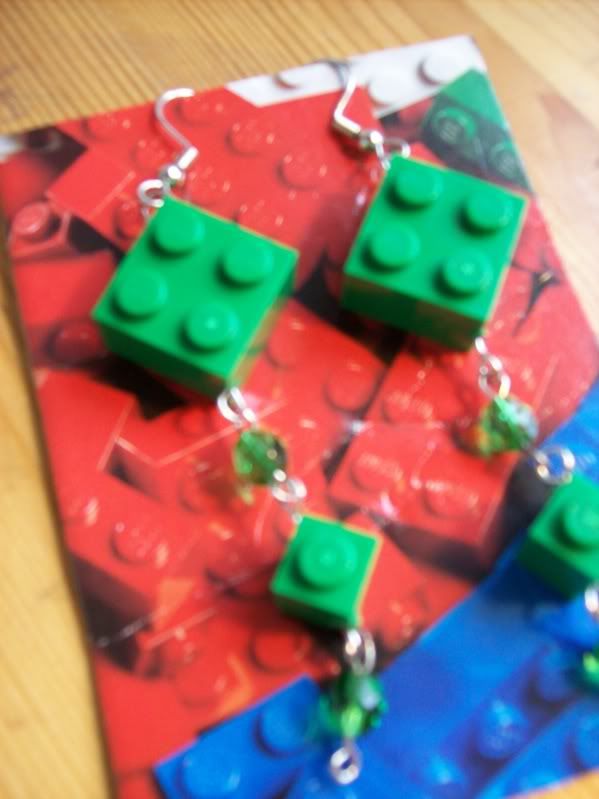 This is the truest to the actual colour... In real life they're a really bright green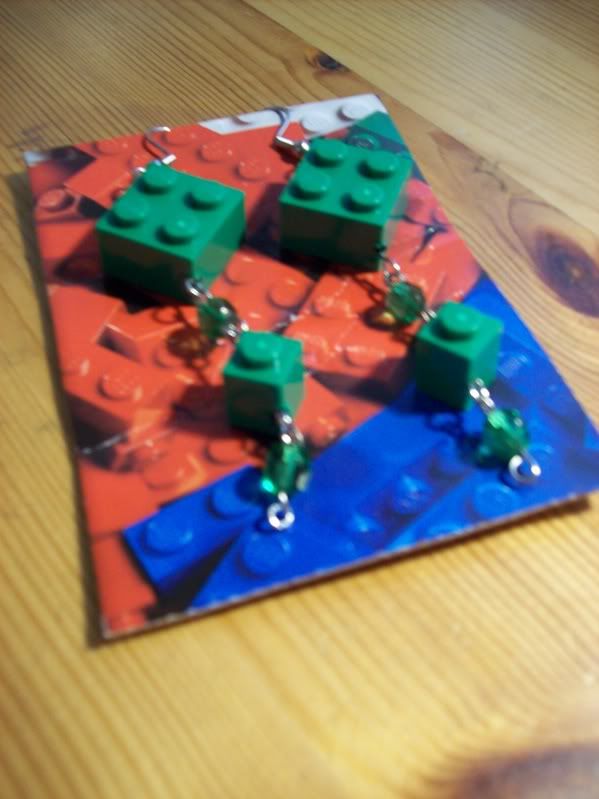 They came on the most adorable little Lego card... got a bit squished in the post
THANKYOU so much for crafting for me vinnie451! And big thanks to Homerof2 for organising this awesome swap!