Ok, I live on the Gold Coast in Queensland, Australia. Most people just think of the beach when considering my home town; don't get me wrong, our beaches are lovely, but not nearly all we have to offer.
Within half an hour either of each other are the bright blue and gold beach and the lush sub-tropical rainforest. I love that! Also, our wildlife is spectacular.
So, as a homage to my town you have 'Green and Gold' Acrylic on canvas, completely handmade. Even the frame. Size approx 120 cm x 60 cm.

Left side: the Natural Arch. A natural bridge of stone carved from eons of water, about 30 mins from me in the Springbrook National Park.
link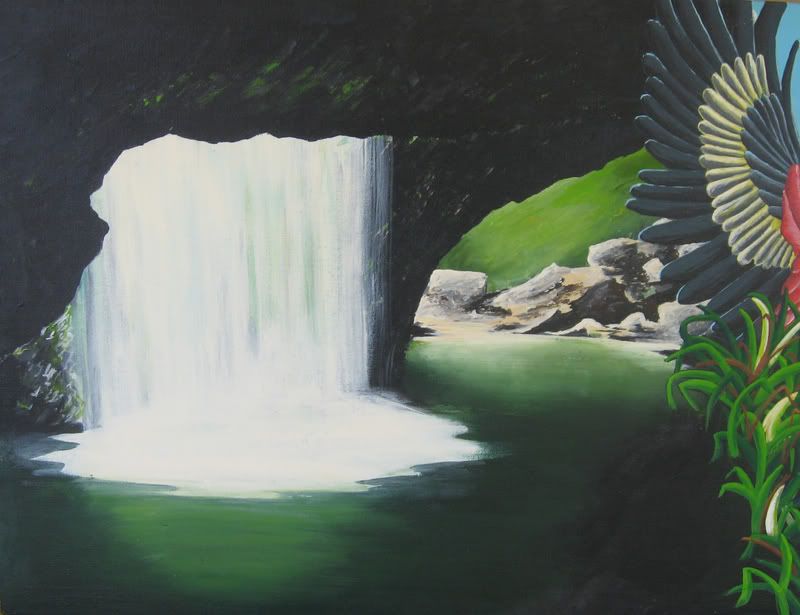 Middle: Rainbow lorikeet. Local and sometimes annoying little buggers
. Can be found everywhere - beach to rainforest.
link
Yes, you can have them as pets but only from registered breeders and NOT from the wild (as some people do
)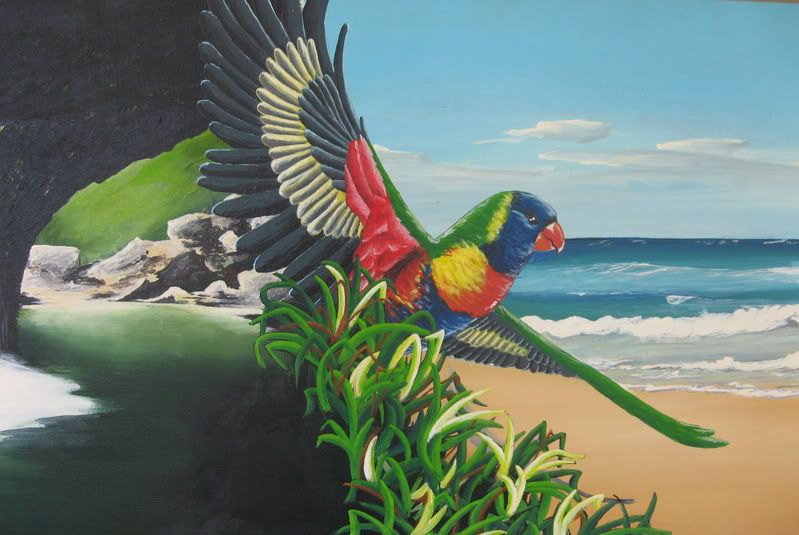 Right side: 'The Spit' surf beach famous for its enormous sand pumping jetty reaching far out into the sea and where many a fisherman has spent long hours trying to catch something brag-able
.
our beaches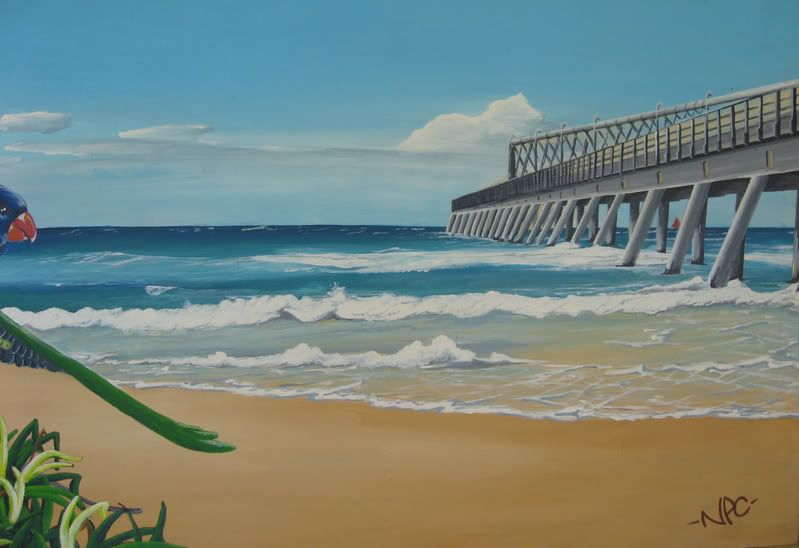 The scene is a blend of the best of the Gold Coast's environment and includes natural and manmade phenomena. Bringing the two halves together is a native parrot flying from the shady confines of the rainforest to the buffeting expanse of the surf.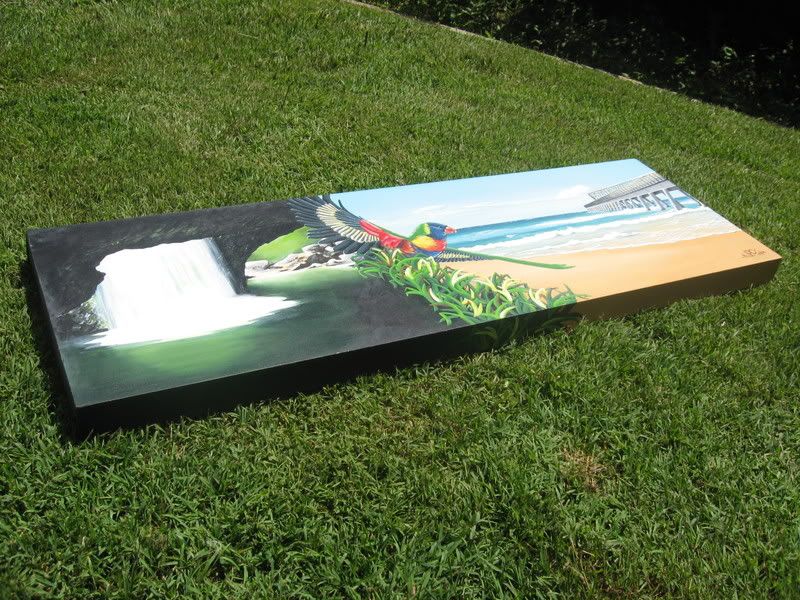 I hope you like it, comments welcome.
Eve