Alright fellow crafters. This is my first challenge entry as well as my first attempt at stenciling and glass etching. Impressive no?
Well, let me get to it. I live in Toledo Ohio. Toledo is known as the Glass city because we are leaders in making glass. We are home to several glass factories including Libbey Glass (which is where I got this vase). I don't particularly enjoy living here because of current economy problems and the lack of interesting night spots. However, as I get nearer and nearer to leaving the city I am realizing that hometowns are important. That old adage "Home is where the heart is" I suppose rings true in some case. I wanted to create something that I could proudly display anywhere I might live in the future and think of home when I do. So here is a vase that I made to pay tribute to The Glass City, Toledo Ohio.
Empty.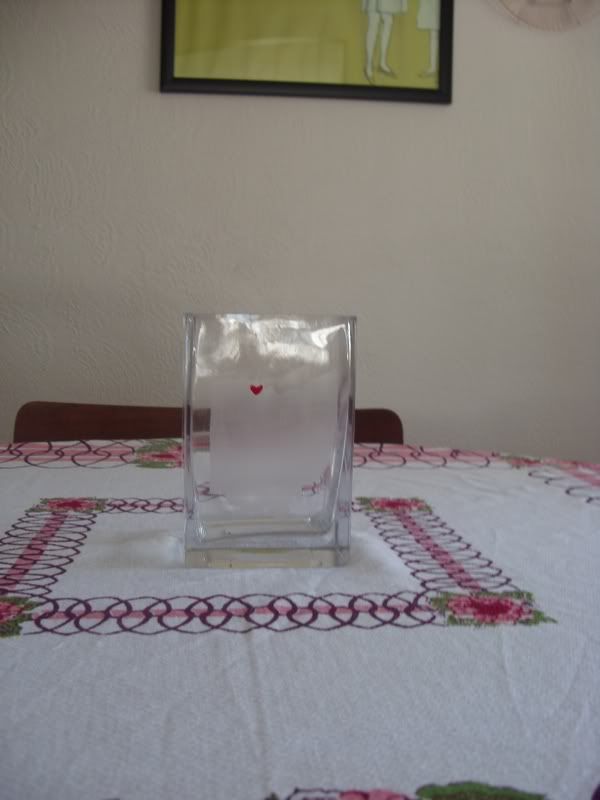 Action shot, full of Carnations. I was looking for Red ones (ohio's flower) but they didnt have any!