I think this belongs here?
Sorry if it's in the wrong place...
Anyhoo, I'm having a baby in a few weeks, and we bought a moses basket on eBay for cheap, but it didn't come with a liner (and all the liners you can get are totally ugly and frilly). So, I decided to make my own - yikes! It was the most complicated thing I've made, especially since pre-made patterns didn't work...I ended up making a rough pattern with paper, and then fitting the fabric pieces in the basket before sewing. I added some batting to the bottom inside (it still needs a decent mattress), and topstitched the whole thing. Aaand it's freaking reversible - seriously, I think being pregnant makes me more insane when it comes to taking on projects.
Pics below - thanks for looking!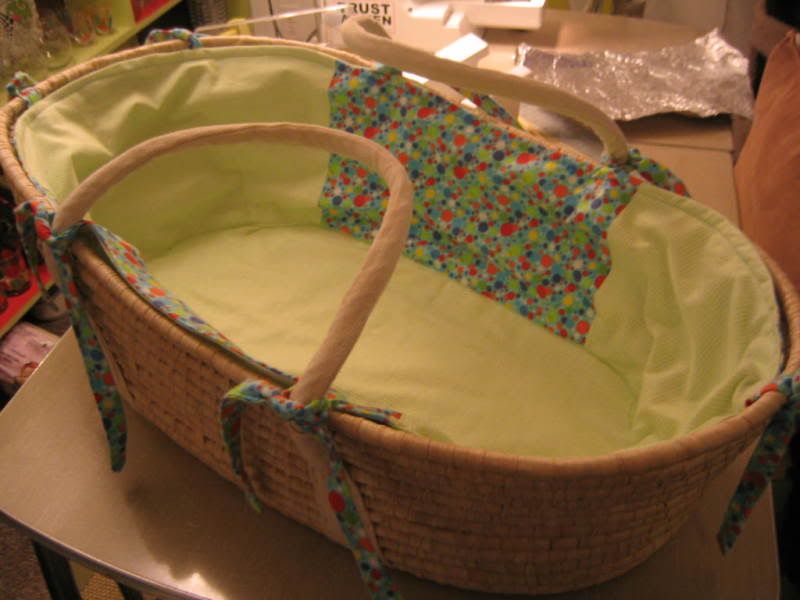 The other side (it's reverse from the stripey/circle fabric on the front side..)