Okay, so this pillow wraps a few resolutions together.
1. Enter every craftster challenge this year.
2. Save money - I really want to buy a house!
3. Get 8 hours of sleep every night. (I'm a full time fourth grade teacher and full time doctoral student. I'm trying to remember what sleep is!)
4. Re-use or recycle as much as possible.
5. Continue with last year's successful resolution - to lose weight.
6. Take some time every week to work on crafting.
So, here's how my entry meets ALL of those resolutions!
1. Well, obviously I'm entering the challenge, so this one's a given so far.
2. This pillow was made for less than $4, by scavenging crafting supplies and using my husband's old dress shirt for the fabric. Since this was my first piece of embroidery in 7 years, and only my second piece of embroidery EVER, I had to spend a few bucks on supplies.
3. Well, the sublime squishiness and dream-like patterns on this pillow definitely make me want to curl up for a good eight hours!
4. This pillow is the first of many I plan to make to make our bed look more comfy and inviting, and I'll be using both me and the hubby's old clothes for ALL of the fabric.
5. Why do we have so many old clothes you might ask? Why, because last year between the two of us, we lost about 170 pounds! I lost 34 and hubby lost the rest. We succeeded at last years resolution, but we still have a little ways to go, so seeing all of our old clothing repurposed into something beautiful will be a great motivational tool!
6. I managed to take some time every week to work on this pillow, and since I have about 20 more dress shirts/pants/skirts to play with, I should be busy all year!
I got the inspiration for this project, obviously, from merwing's FANTASTIC Doodle Stitching book, which I got for Christmas. Thank you merwing! You rock my socks!
So finally, here it is: the Squishy Pillow of Dreaming!
The whole pillow: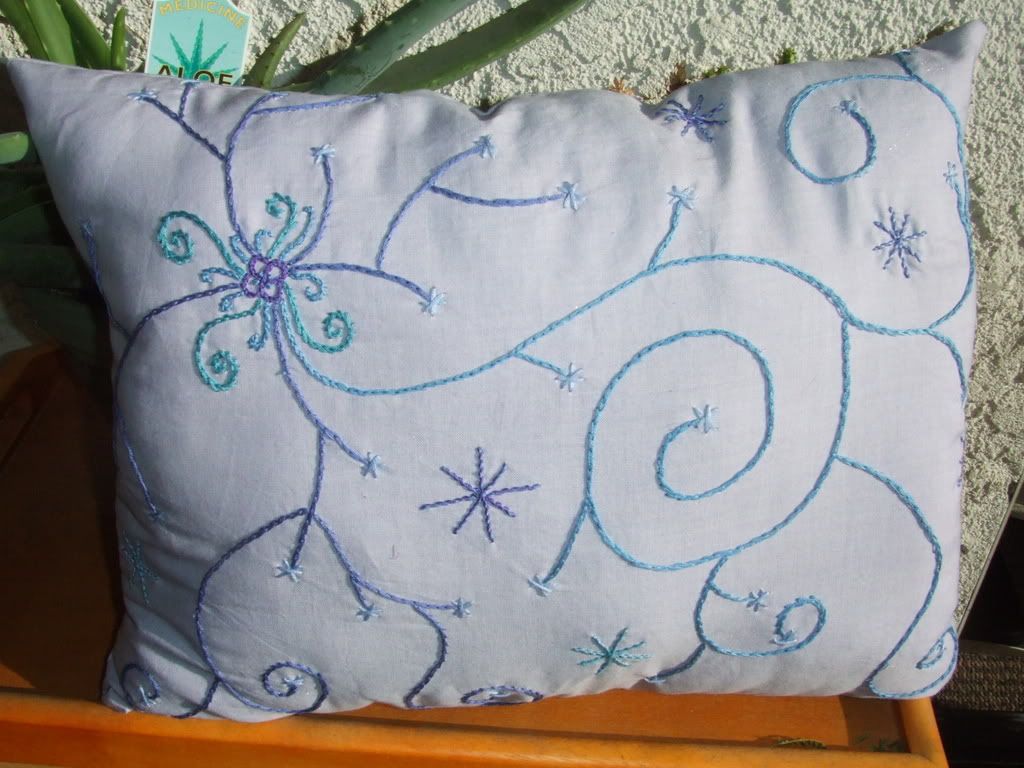 The whole pillow again: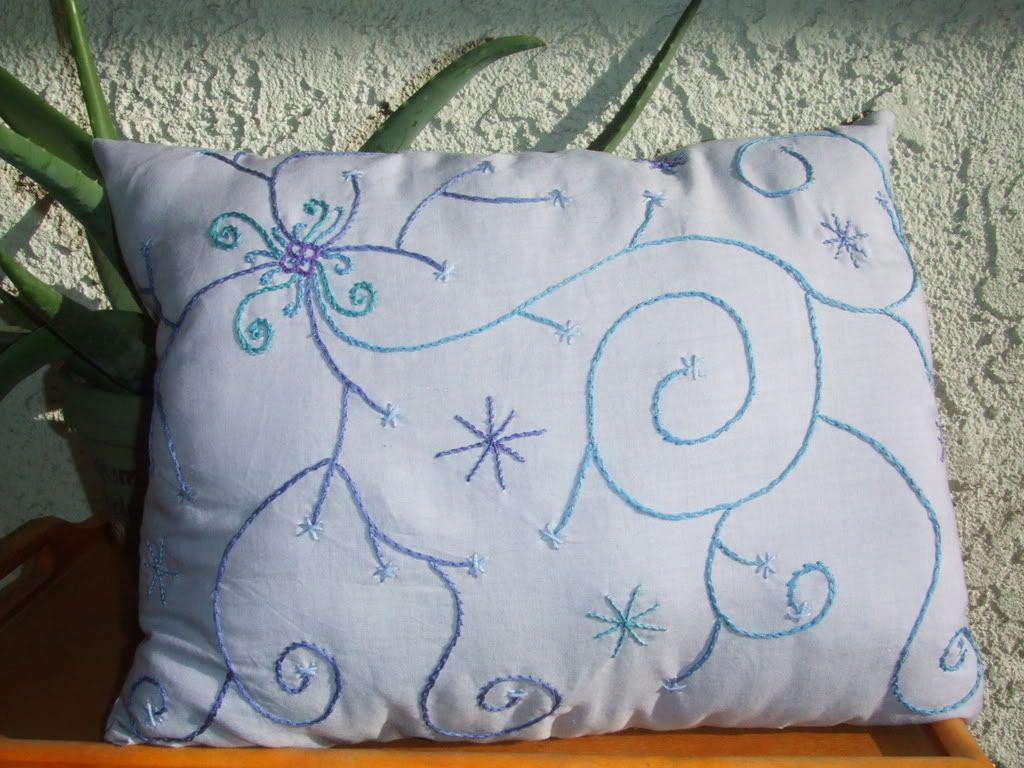 Close up of the embroidery: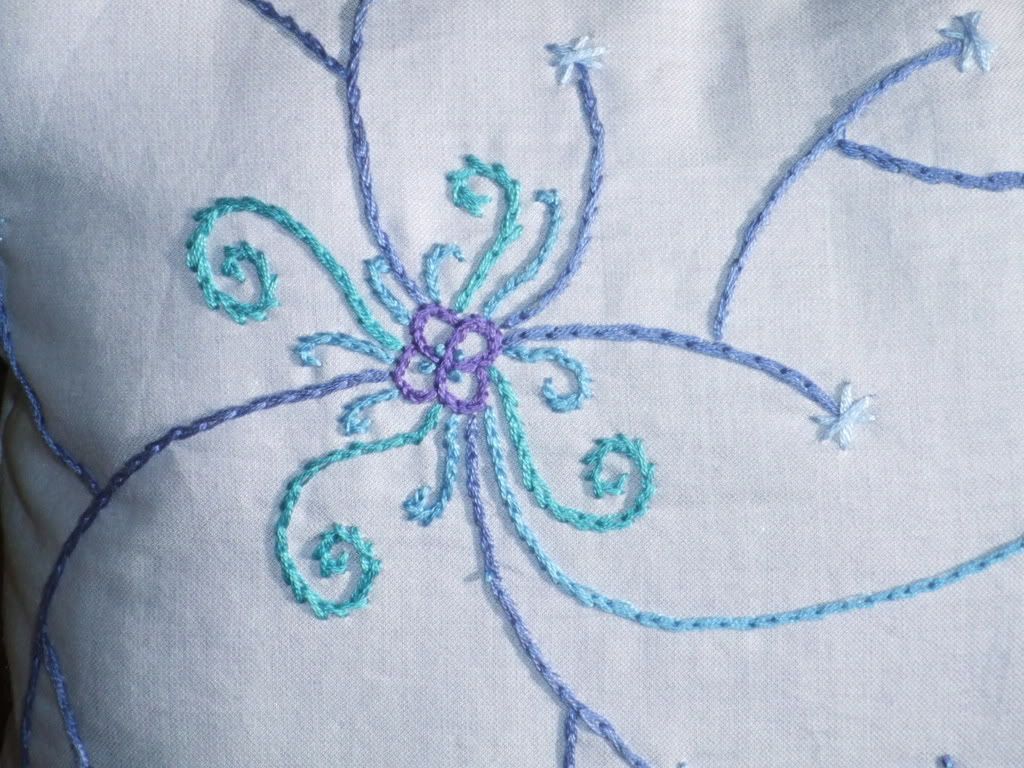 Antoher close up of the embroidery:
Last close up of the embroidery: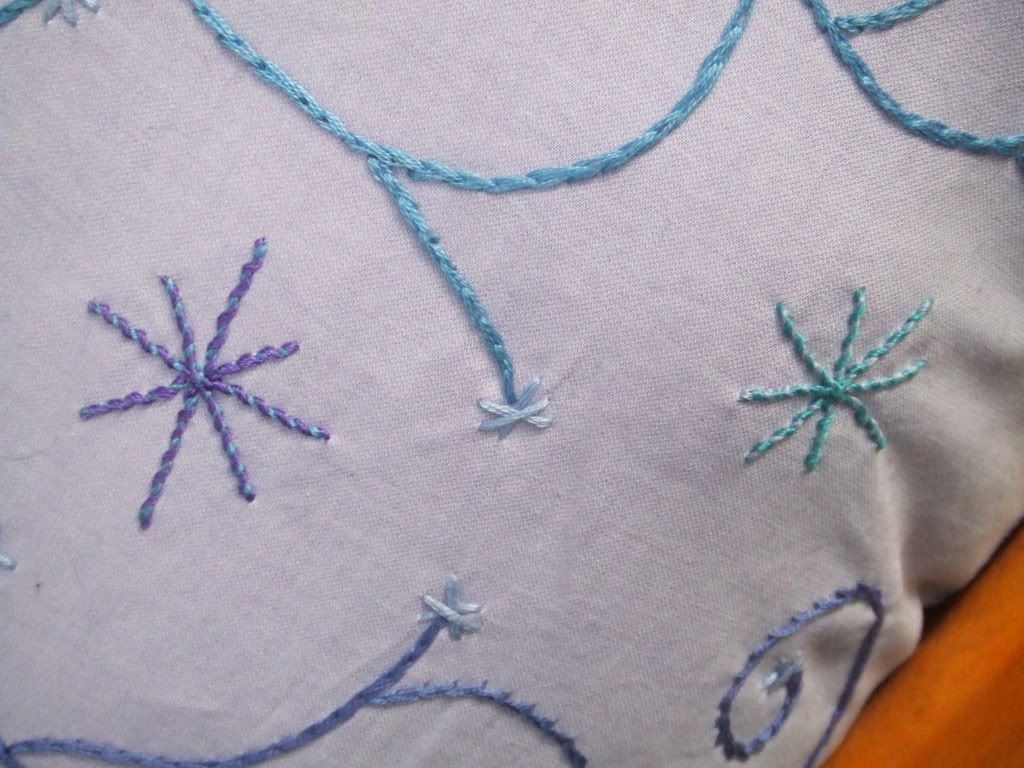 My demon tongue-beast, because he's an attention-whore like me: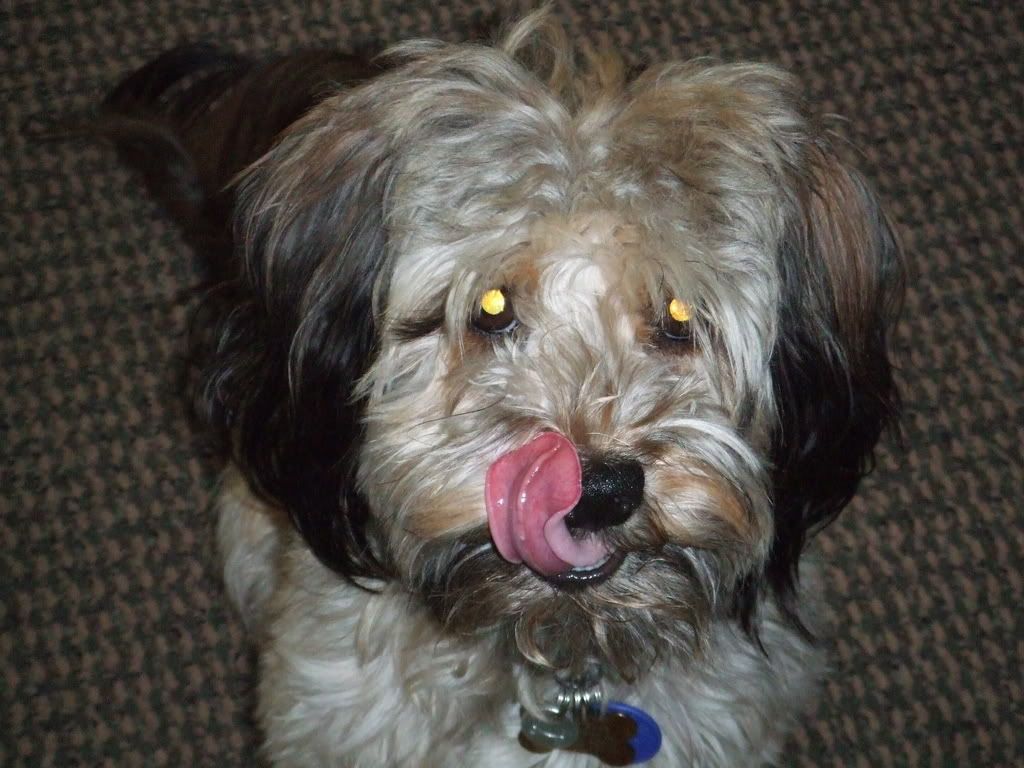 Hope you all like it, and vote for me!