I received from santacruzsugar yesterday!! I've got about a trillion pictures so just bare with me. (Bear? Bare? I don't know!
) Here's the entire package: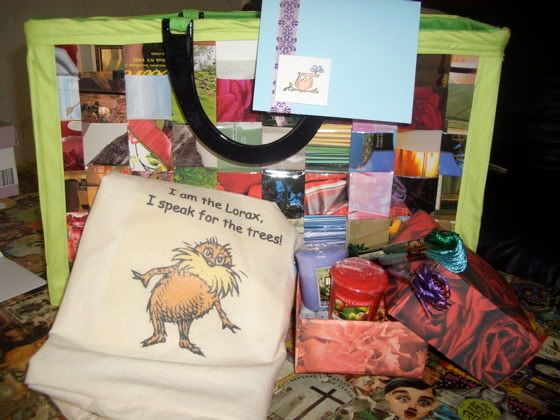 Next up we've got the most awesome bag in the entire world! This must have taken suuuuuch a long time to make! I really appreciate it though and I really, really love it. I can not stop looking at it, seriously. I've been trying to decide which strip is my favorite. Okay, here's pics of all the sides (except the bottom which is also woven and there's little nubs attached so the bag doesn't sit directly on anything) and the inside: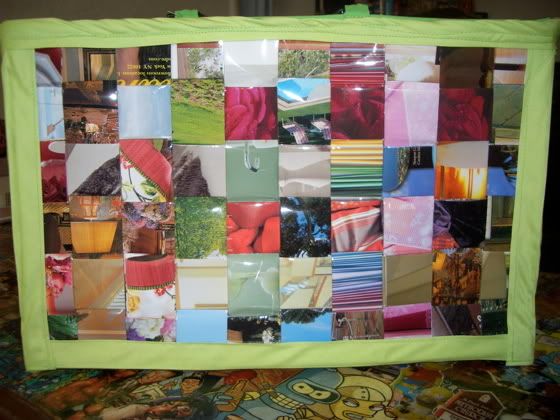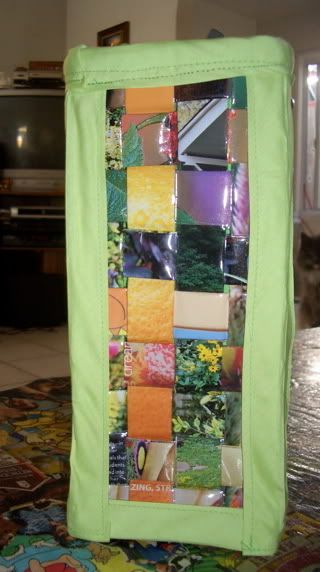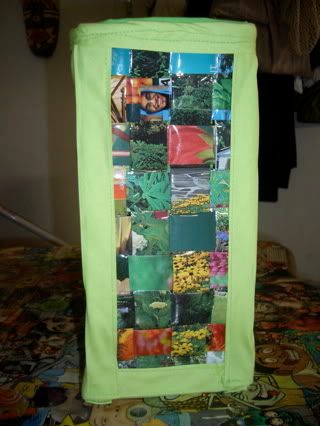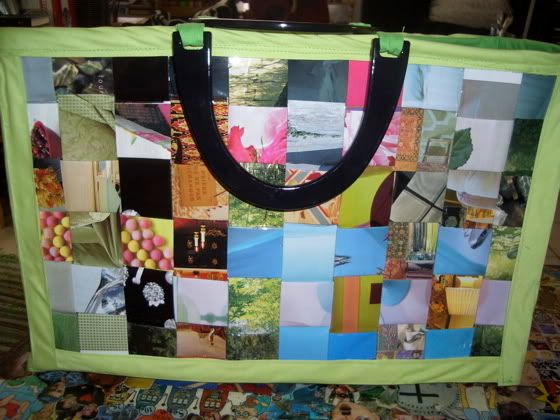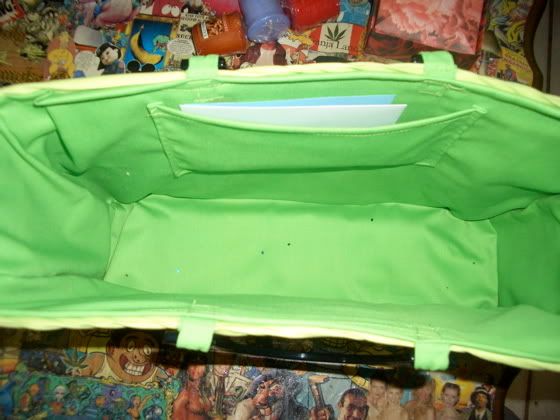 Inside the bag there was this lovely paper box: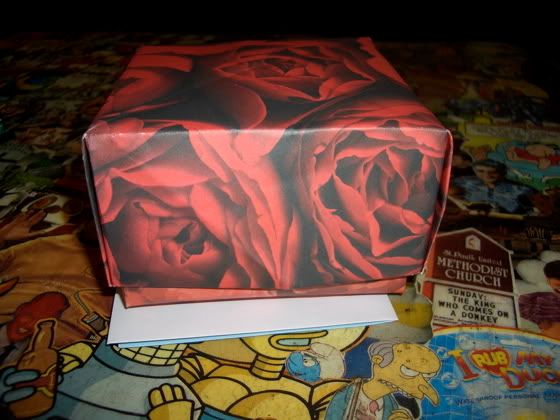 It held some candles. They smell so good! I don't even want to burn them, I just want them to live inside my bags so they always smell really good when I open them: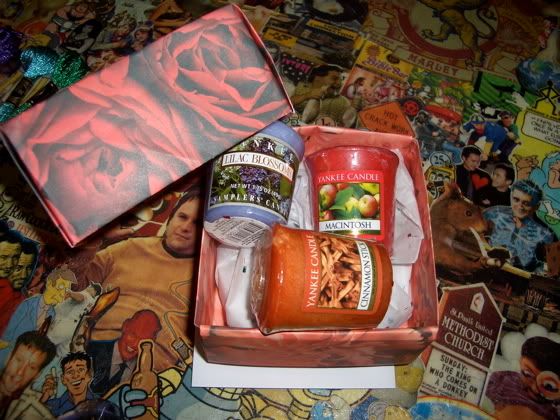 Inside the pocket there was some metallic floss and a card. I've been wanting to try metallic floss for so long. Now I'm stumped on what to use it for, but I'll come up with something. The card she made is super cute. I love owls!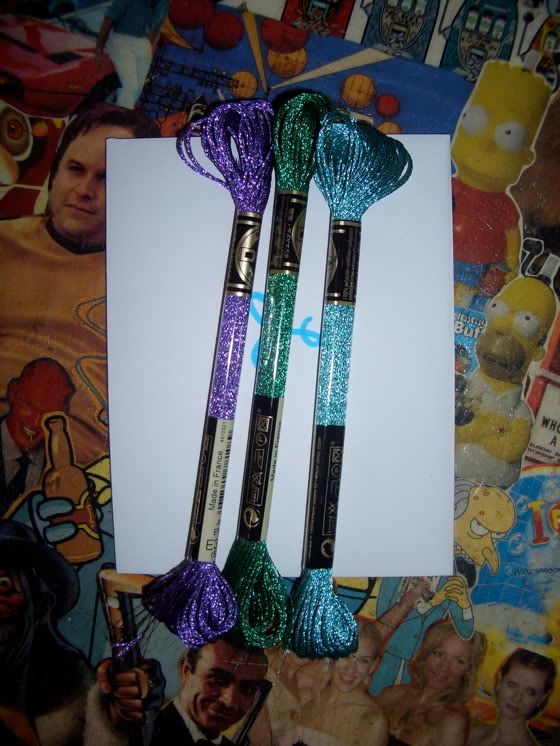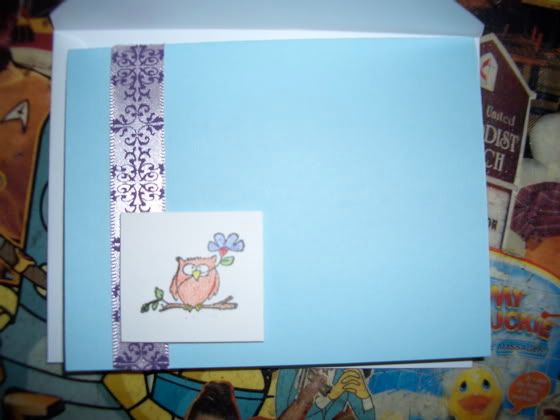 Last, but definitely not least, we've got the Lorax bag. Josh, my boyfriend, just about crapped when he saw it!
He loves the Lorax. This is such a great bag! I've been wanting one like this, that I can close by putting one handle over the other, so this is perfect. I used it today and everyone that saw it commented on how cute it is.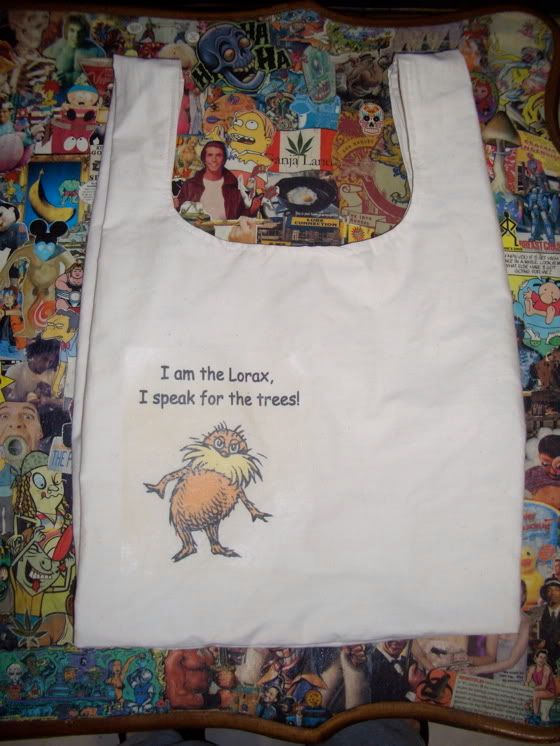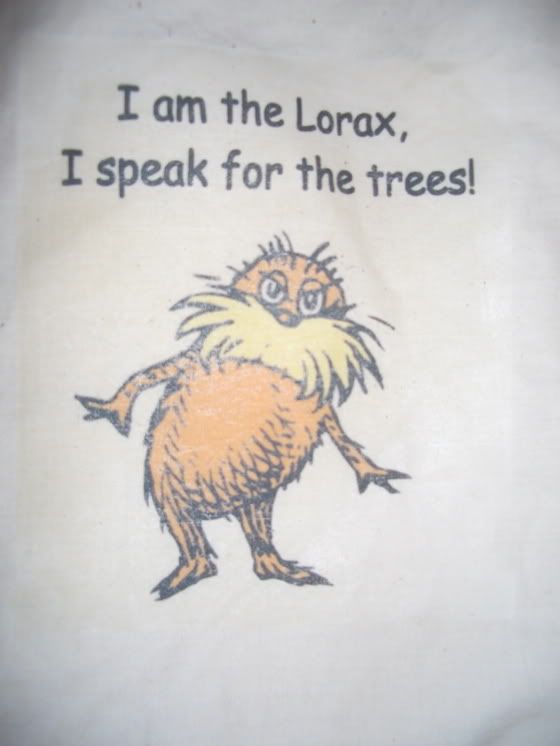 Thank you so much Mel! It's one of the best swap packages I've ever received. I really do love every single thing.