so this is my first post on here and i just felt like showing off my spoiled kitties in the sweaters i made them. let me know what you think! hope you enjoy!
Sirius (black male cat) loves his sweater although its a little big on him. i had never done this pattern before. i'm sure i can fix it though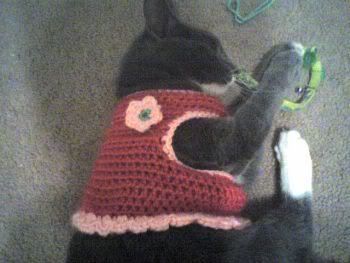 I made my little girl kitten, Captain Teague, a flower and ruffle for hers. She needless to say hates her sweater.