Well I was sitting around thinking about gifts that I could give for Christmas..Well my family drinks a lot of coffee and I thought it would be a great idea to make some cozy's... Here are some pics of my work they didn't come out to good but there the best of the bunch...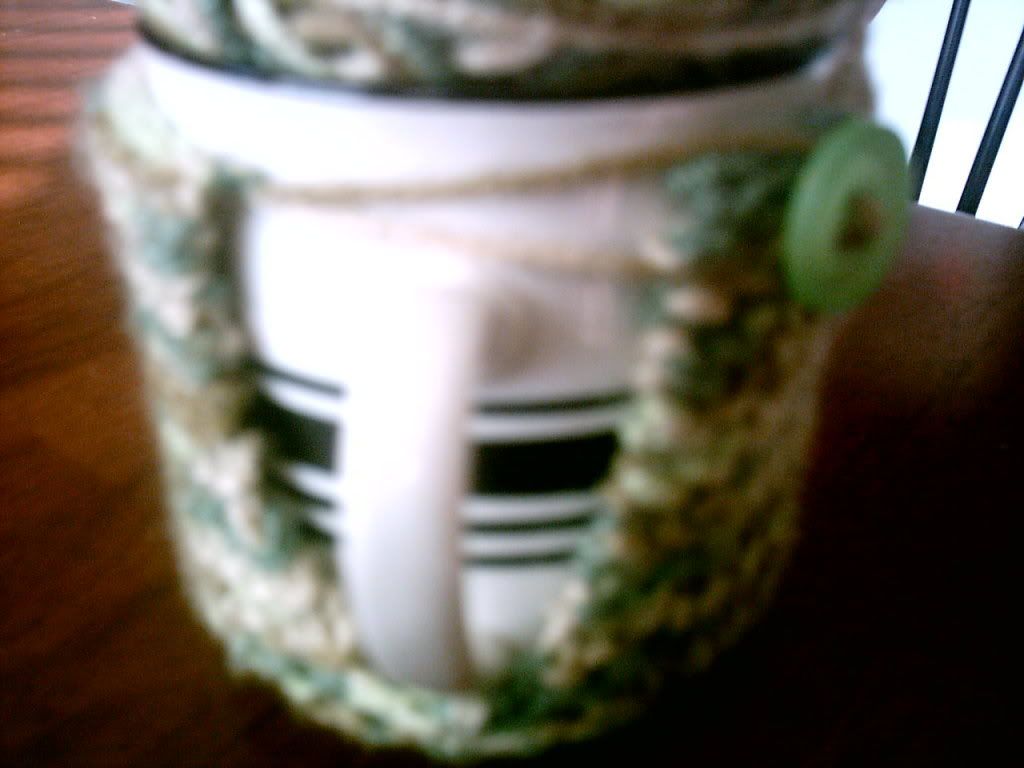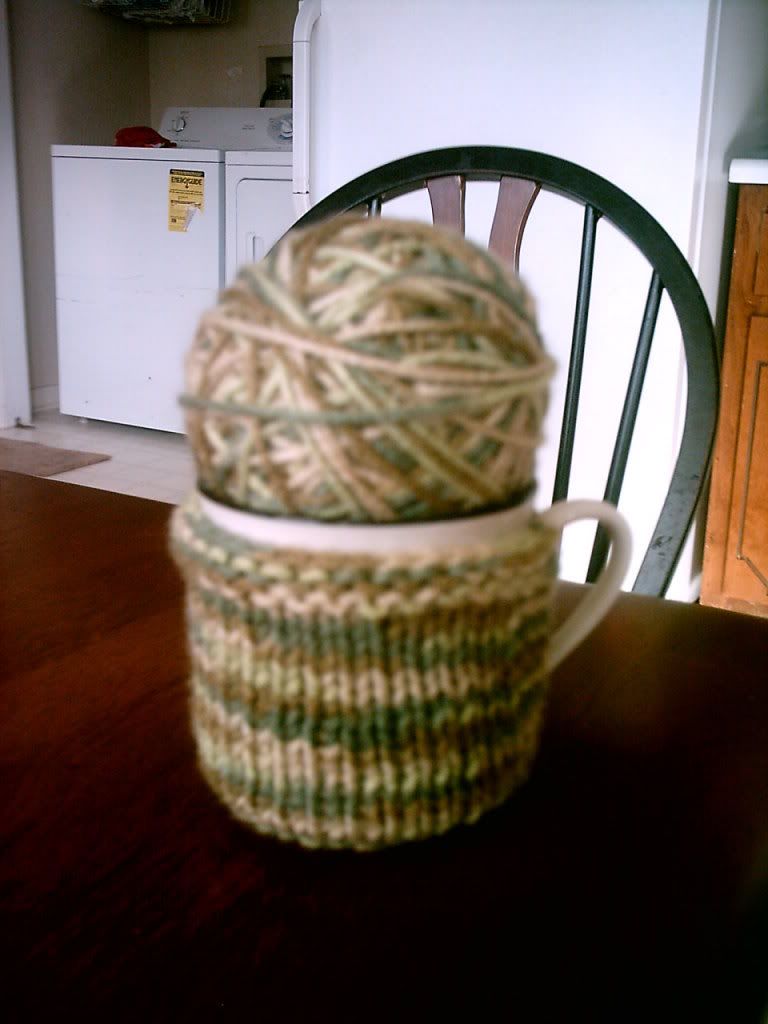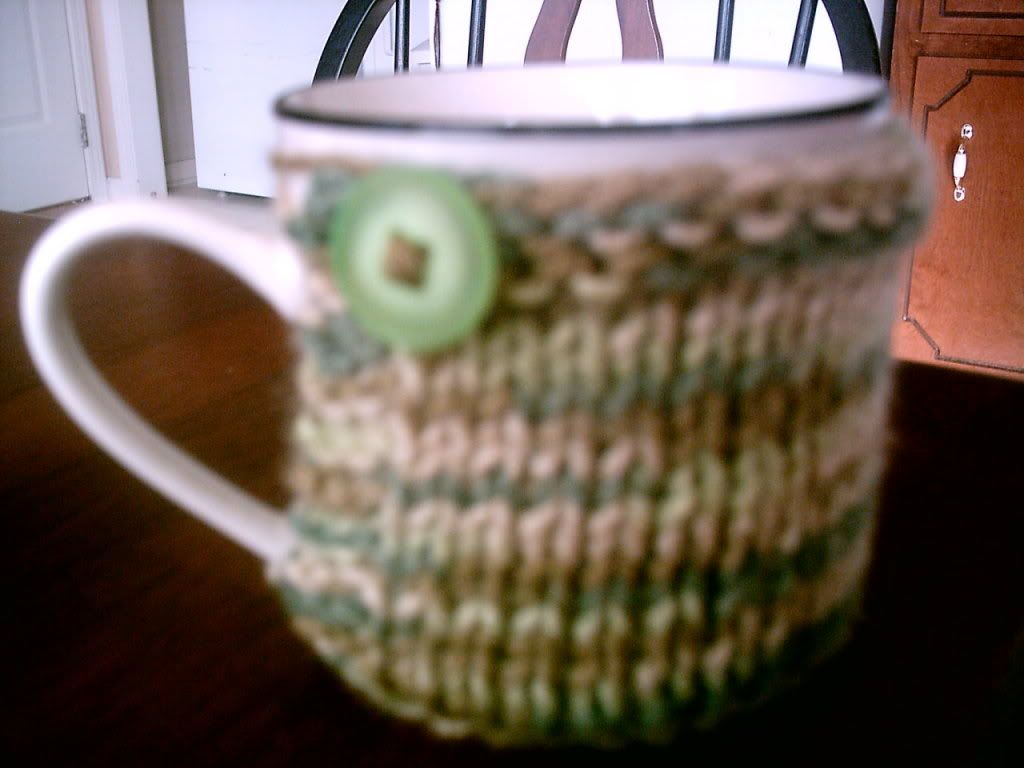 it was really easy to make..I made it in like 10-15 mins...
Pattern:
size 6 needles ww yarn
gauge: 8sts per inch before washing
co 30
row 1-4: knit
row5: k3,p24,k3
row6: k3,k24,k3
row7: k3,p24,k3
(you get the idea) do that for your desire length you want it to be...then knit 3 round and bind off 4th round...
close up bottom and but a button on one side, you could use a cute ribon or anything like that...if you dont want that you could just sew up the whole thing and leave it alone..there are many things you can do with it... If you make it please post pics on here I want to see how they came out..
Thanks for looking...