My sister has been doing Hamlet in highschool, and for her creative response wanted to crochet a skull. After searching for a few hours for a pattern she asked me to create her a more realistic one. This is what I've come up with, what do you think?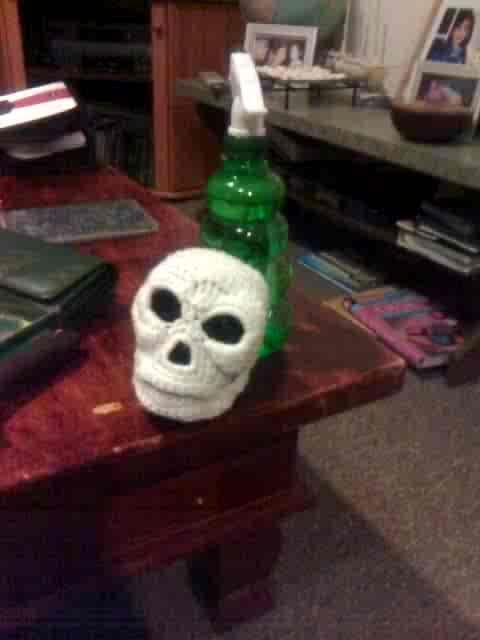 Thank you for all your comments, a bit overwhelmed.
I thought I'd add some pics of the empty skull, and the prop for inside.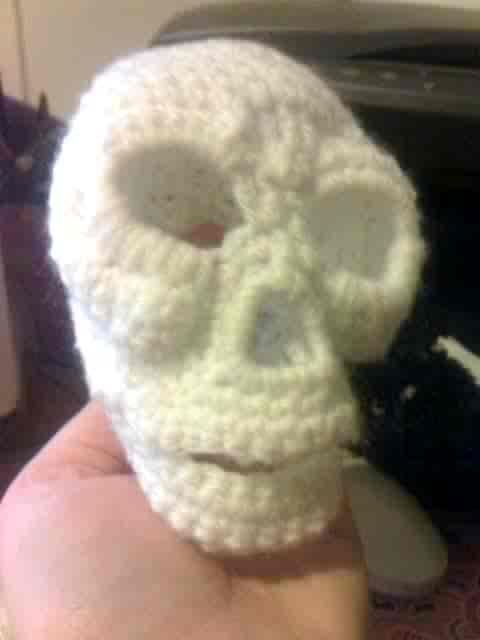 I do have the original pattern, and I'm currently working it through to simplify it, cause it's a bit backwards. If I can translate my own work
I'll post it.
Thanks again for the This ROCKS! I just couldn't do it, so very sorry to all those who waited patiently.