Sorry I was out today. I couldn't wait to post pics. But I wanted my partner to be surprised. I had a hard time taking pics. It was horrible I think i took like a million of them and they weren't working for me.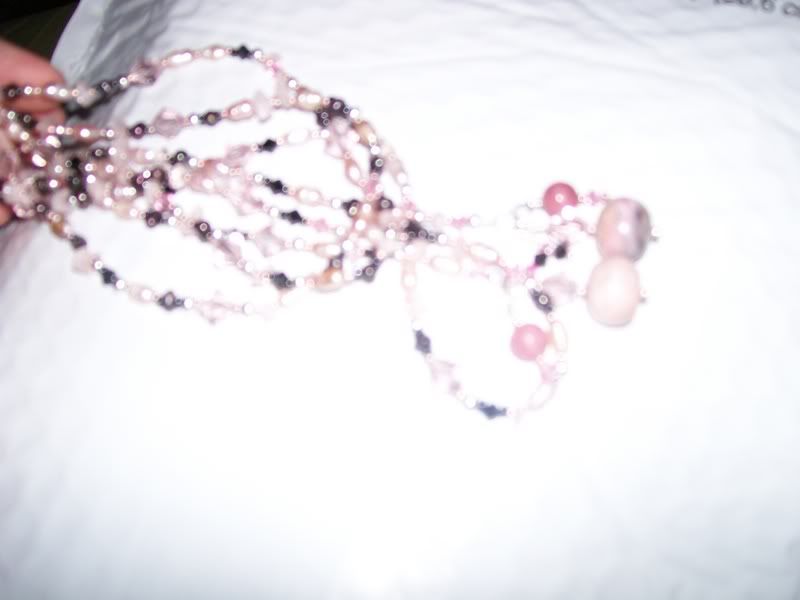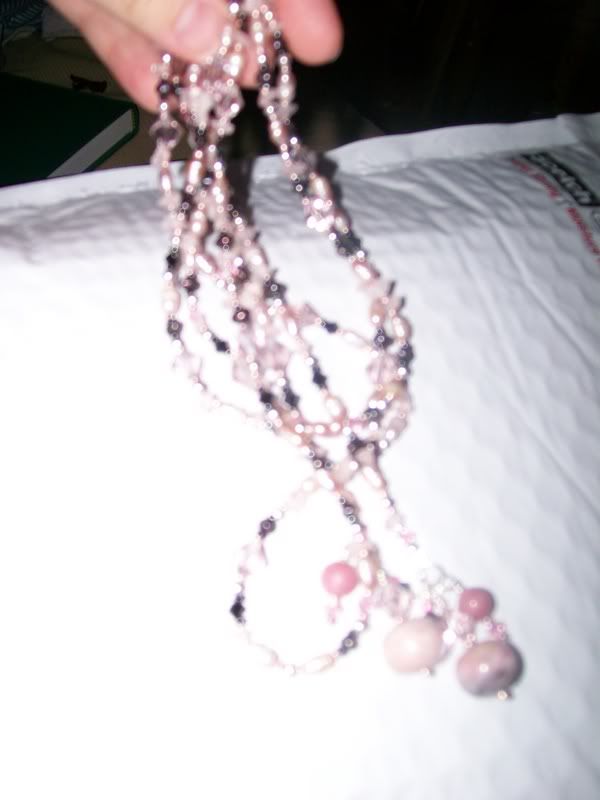 It is a lariat necklace. Sorry about spelling. She said she was interested in that. So I made it with seed beads, pearls, crystals, and rose quartz chips all in black and pink. And it has charms on the bottom with some stones I got at a gem show that I can't remember the name. Those gem shows are dangerous. So many sparkly things and can't decide what to get!!! I need to use some stuff up
I am glad you like! Sorry for the pics! Gosh I didn't realize how bad they were!