Supermedic asked me to post pictures of what I sent her mom, so here goes...
A group shot:
The lapquilt:
The ladies at my summer job were all jealous and I'm very proud of this one. All the corners match and everything!
I couldn't get a really good picture of the whole thing. It has nine pinwheel squares, alternating between a white anchoring fabric and a pansy fabric, with a thin purple border, a larger pansy border, and then bound with extra backing fabric. It's tied with different white buttons from my stash. It's just big enough to fit over a lap, I've forgotten the measurements.
Here's a view of the center square, which happens to be my favorite one: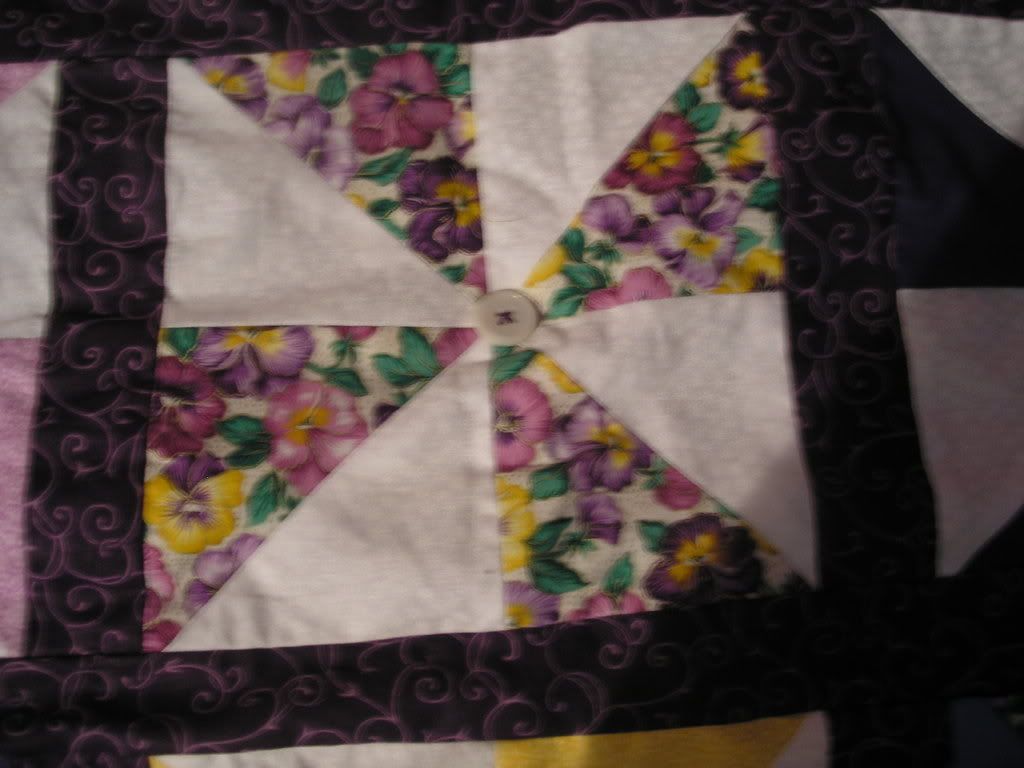 And a closer view of the corner, which shows the border fabrics: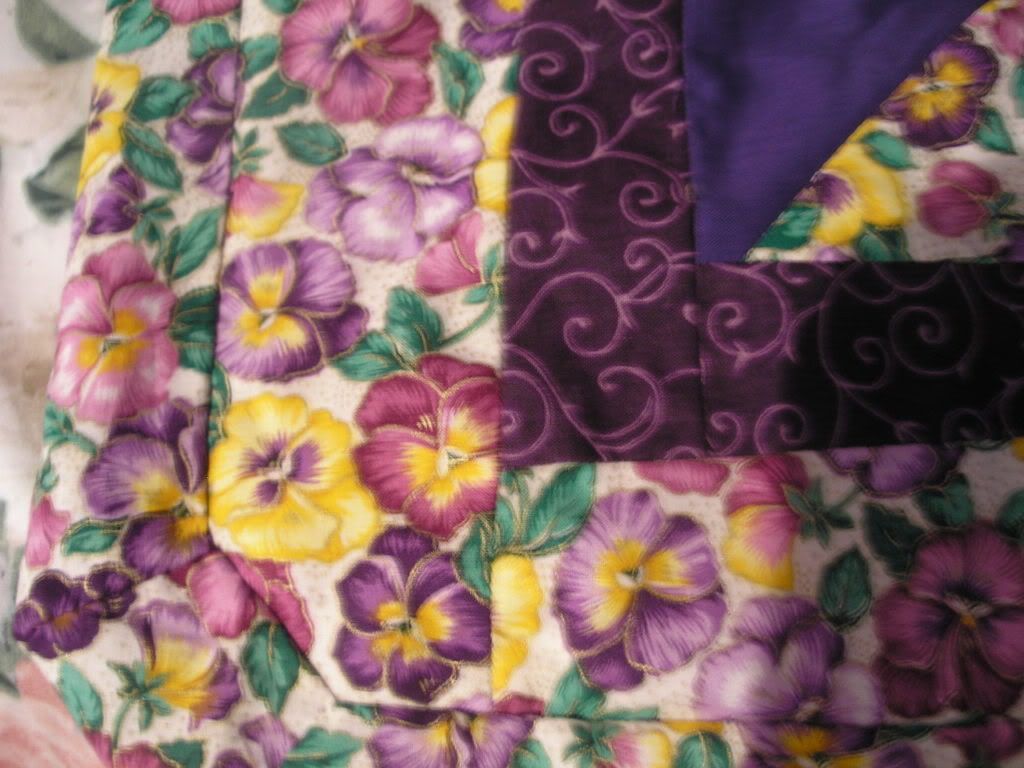 The page holder: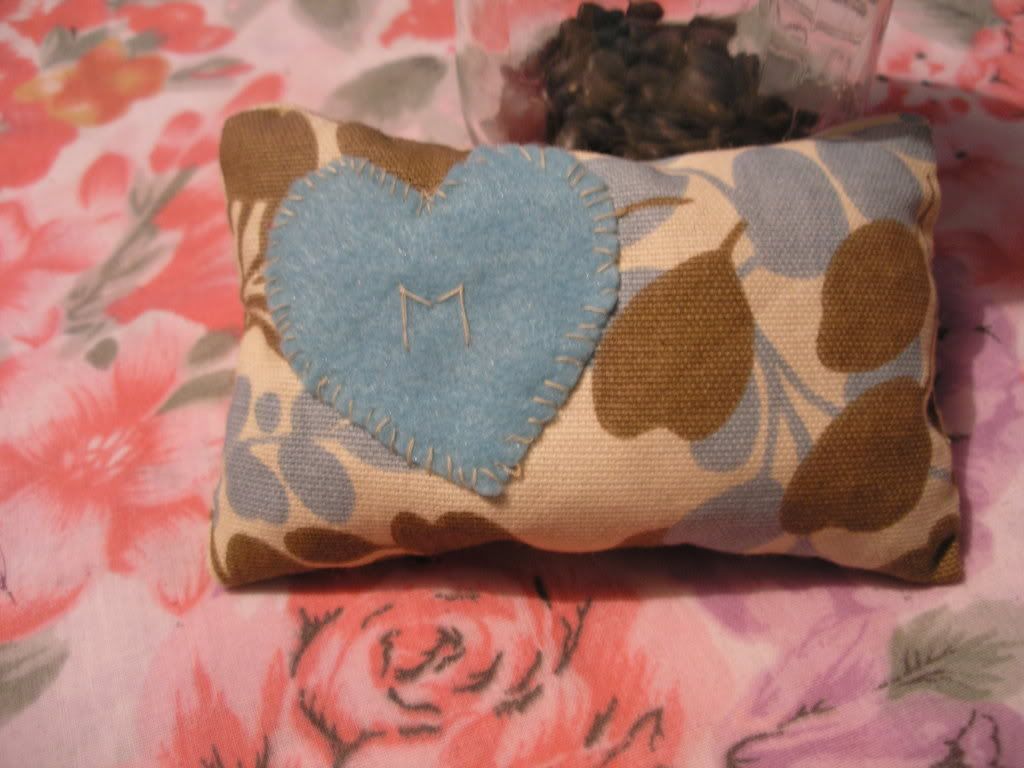 It's filled with beans and works pretty well. I tested it before I sent it. It has an embroidered "M" on it.
Flower card set: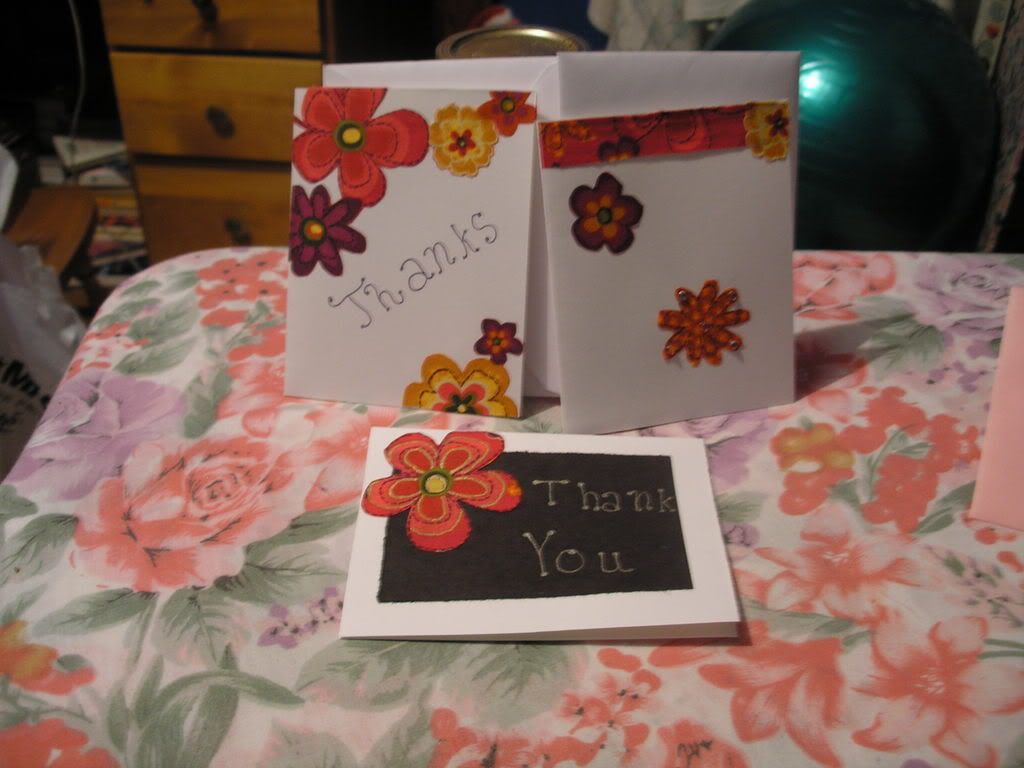 These all have fabric details, made out of scrap fabric from another project. Two say some variation on "thank you" and one is completely blank.
Random fabric card: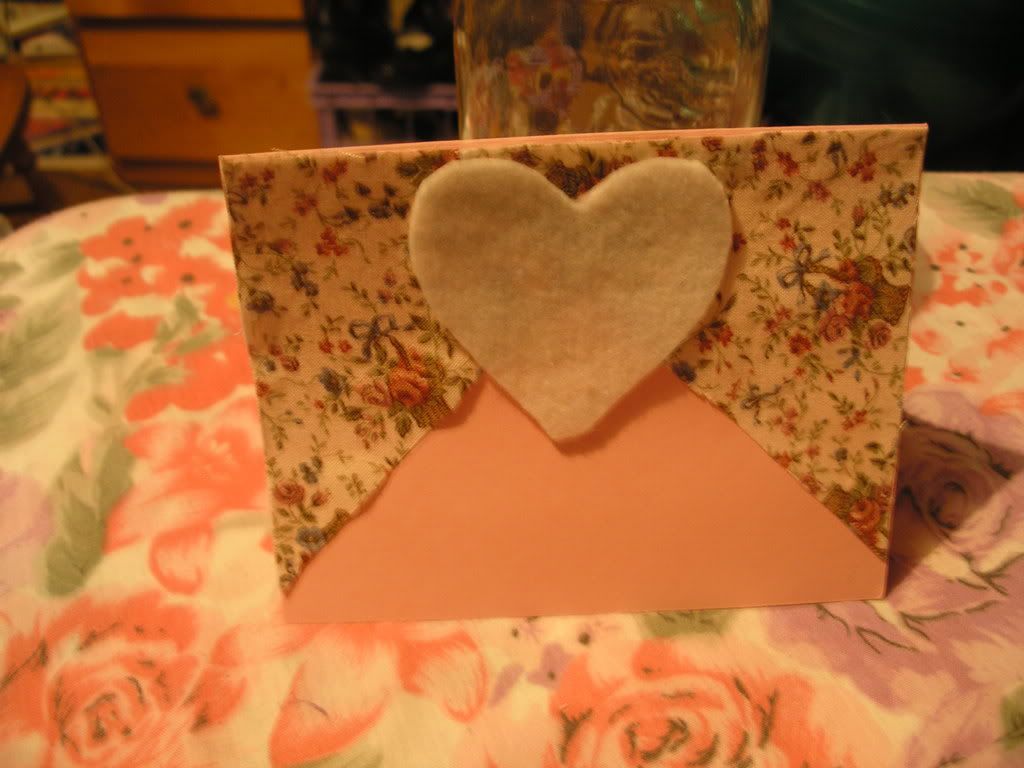 I like using fabric on cards. The heart is white felt and the other has a white background.
Random quote card: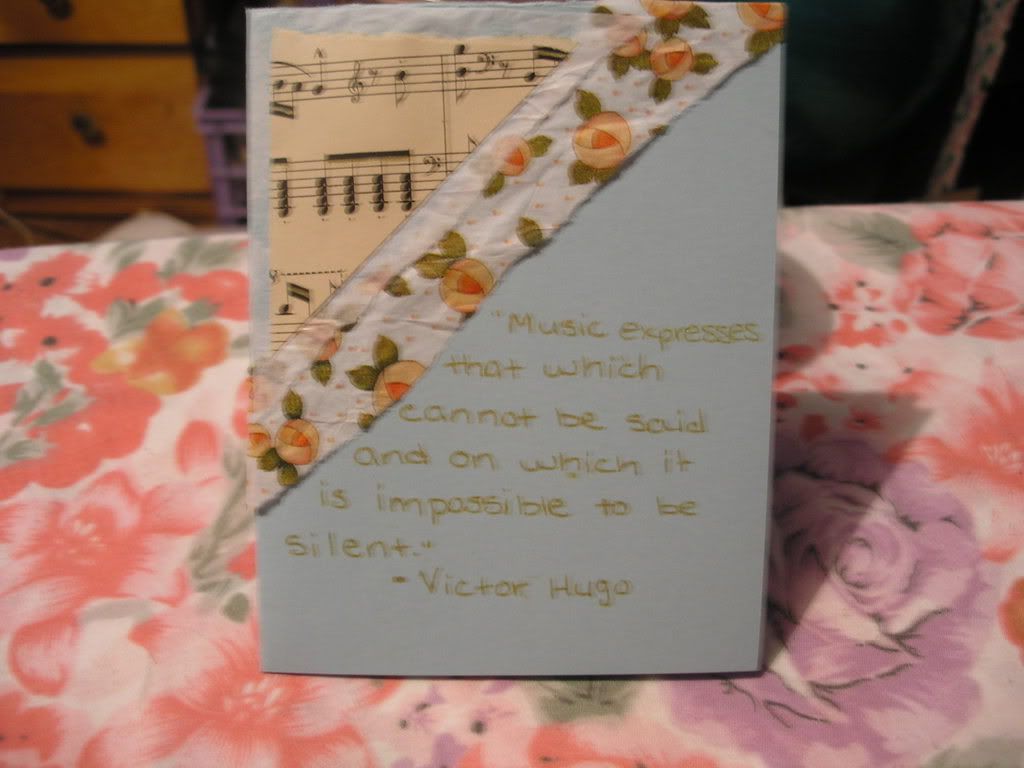 The quote is "Music expresses that which cannot be said and on which it is impossible to keep silence" and is from Victor Hugo.
A dog mat, for Andi: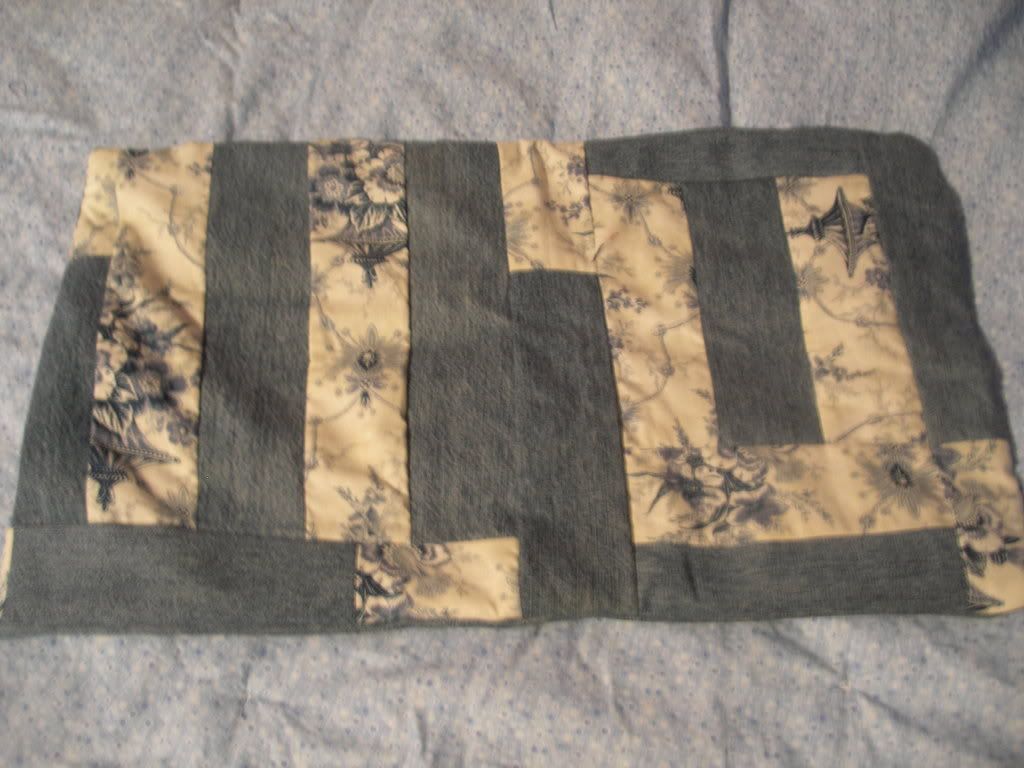 This idea came to me after my cat sat on my black pants again. She's almost all white, so I thought sending something supermedic's mom could use when she didn't want her dog to get hair all over her clothes would be good. It's denim and some fun fabric I had lying around. It is reversible, but the other side isn't as interesting, I was running out of the white fabric.
Despite the heartstopping post office screw up, this was a wonderful swap! I had a lot of fun and supermedic definitely made my mom's day!