Yeah, that's pretty much it...I am very proud of this and I am thinking of making more and maybe one day in the future I will try and sell some...but for now w have some pics!
The paper...10 sheets of lovely watermarked paper, each with a different Little Big Head design and colored with pencils...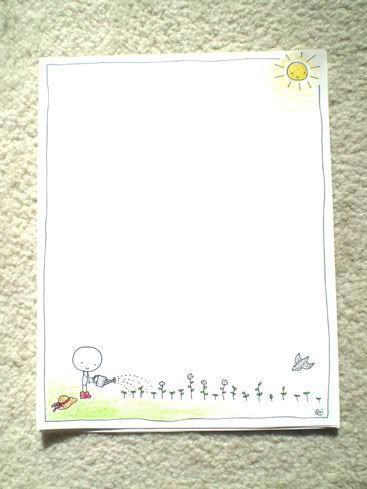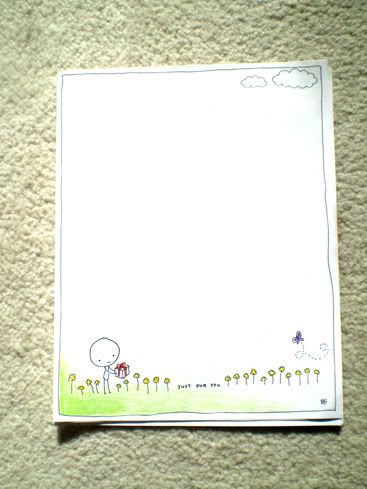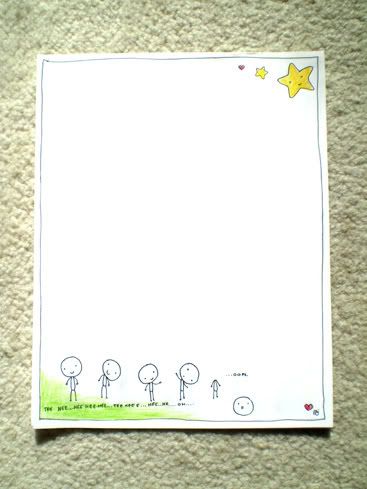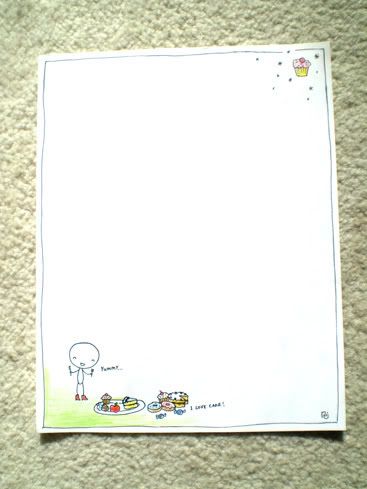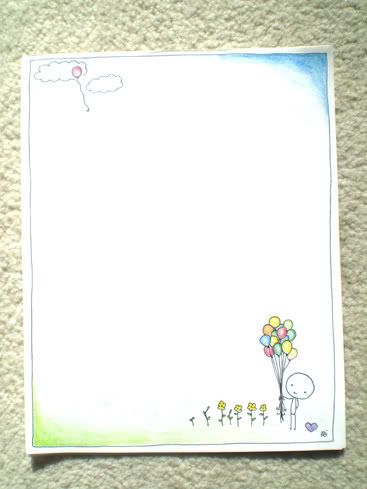 And the envelopes...just some plain white ones with Little Big Head on the front and a small picture on the back. They match up with the paper. There are 10 of these as well...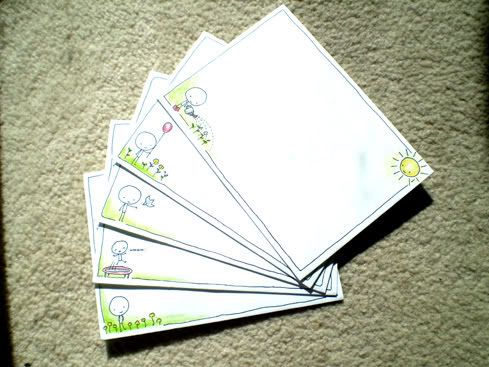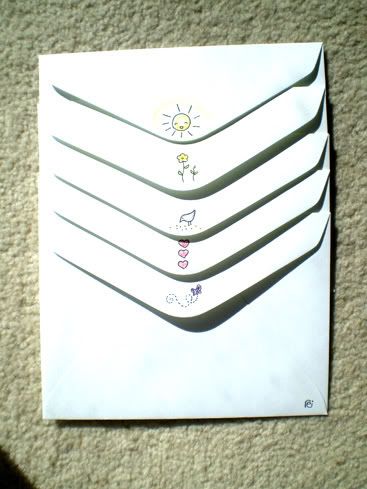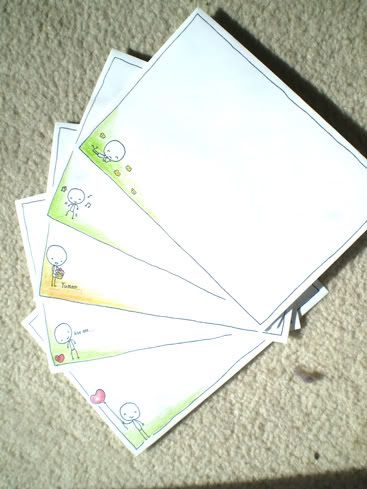 So there you have it...and I apologise for the crummy photos, I had to up the contrast on them cos they were very dark...but the colours are pretty true to life...
What do you think?
I like them