generation T inspired me and I decided to do a no-sew kickass tshirt. I took an xl/xxl tee (i wear a large normally) and went to work. here are the steps accompanied by the worst tut ever!
edit: tut potentially violates copyright laws, so no official Tut. however it's uber-easy if you read my half-assed instructions
1. cut the shirt straight down the middle. I then cut slits about an inch or so apart all down the two sides of the middle
2.cut slits (across from each other) about an inch apart (or however far apart depending on how much skin you want to show)
3. take a strip you just made and tie it with the one across from it.
4. continue step 3 down the shirt until you feel it's complete.
I repeated the whole process on the sides of my shirt too, sio here's what it looks like (modeled by me)
the token badly-lit shot =)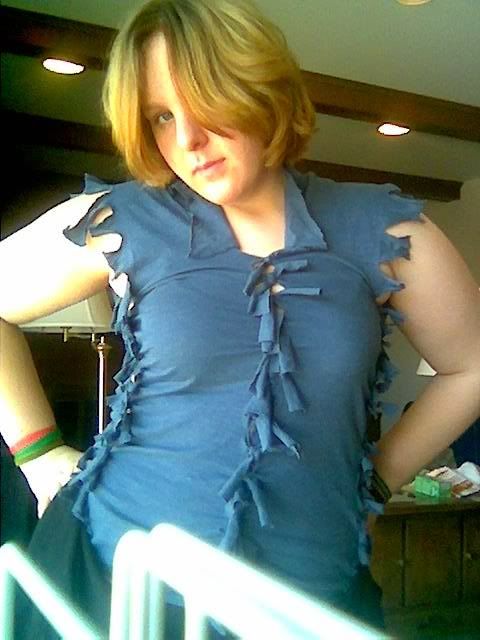 In the light, so you can better see the detail
good luck and have fun