Quote
If you have pictures of the stuff you sent then please go ahead and post them in the gallery, my camera is uncooperative and will probably only produce blurry pictures.
Oh behalf on Risingpheonix's uncooperative camera, here's some photos of what I sent her!


A large green tote bag with stars all over, a pocket, and lovely tarten type lining material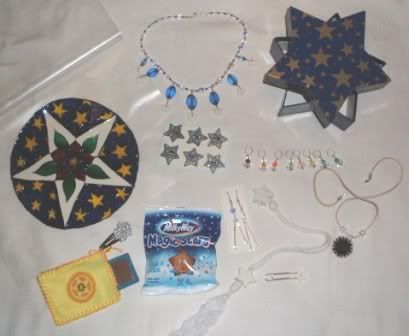 Here's a picture of the other stuff I sent to her. A star shaped box, with a starry necklace incorporating some lovely blue glass vintage beads, a pair of starry dangle earrings, a shrinky star pendant on a thong, some chocolate stars (hee hee), a little handbag mirror in a case, a star flower window cling suncatcher thingy, a star book thong, a star pagemarker/paper clip, some starry stitch markers, a star hair clip, and some handmade clay star buttons. I think that was everything *lol*
Here are some close-ups!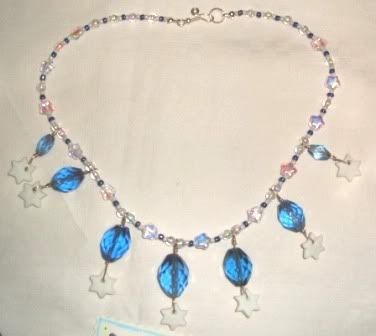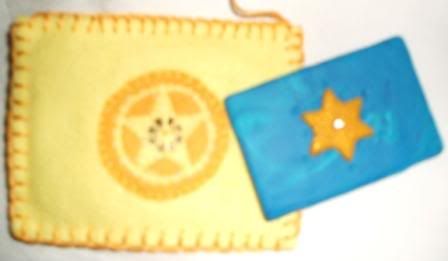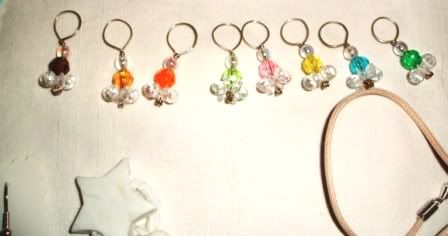 Glad you like 'em Risingpheonix!