Just as a quick aside here:
LOOK what happens to my place when I start crafting for a swap!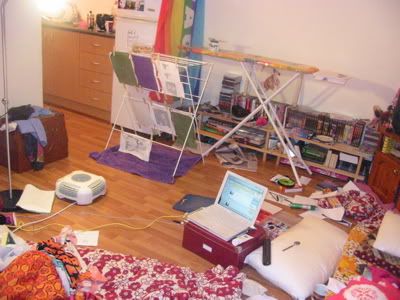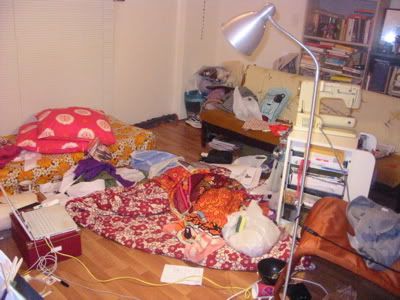 The craft! It just takes over! I'd retreat to the one other room in my apartment - but my clothes are currently using it as a breeding ground.
Posting of items will be done on time. The cleaning up afterwards will take until the end of the week!