I have so much swap anxiety over mine...
!!
It was my first try at something, so it has a lot of flaws..
....
Whatchu talkin' bout Willis?
So, I'm not sure why she was so paranoid, but I got an AWESOME OTT from Ms. Bobolink. She used two space stamps from her collection to make me this double sided microscope slide necklace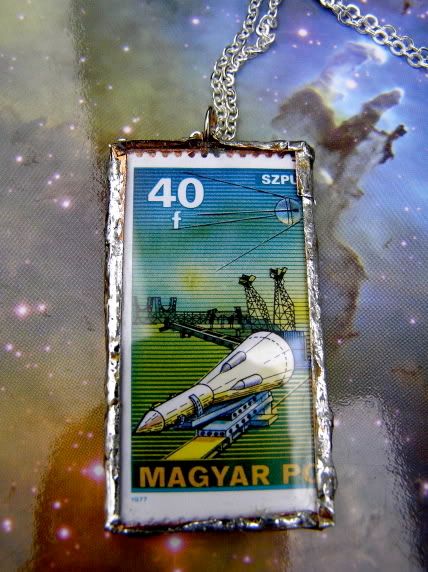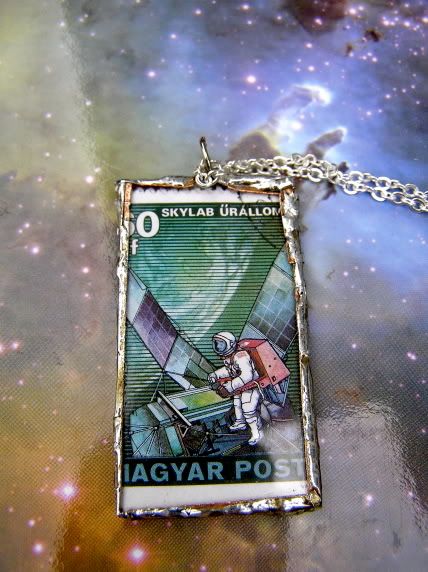 And she also send this wonderful card with her favorite space stamp on it to make up for the so called flawed necklace. This card is so pretty I'm going to look for a frame for it. The inside has a little tag that says, "Explore"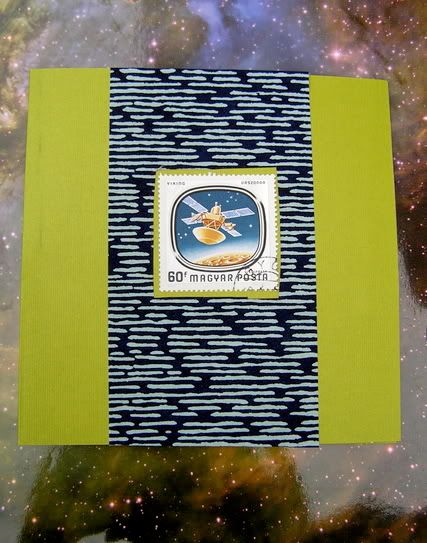 They are both beyond cool, and I think you did a great job on the necklace. The first time I made a slide necklace, I didn't even bother to learn to solder!
Thank you so much Jessica, I know you worked hard