This is a scarf I made a few months ago out of
hundreds
and
hundreds
of strips of scrap fabric. I just tied the strips together, making for a very raggedy look, and knit it entirely in garter stitch. This is one of the more gratifying (and mind-numbingly simple) things that I've knit. It has little bits of metallic fabric through it randomly to add some glitz.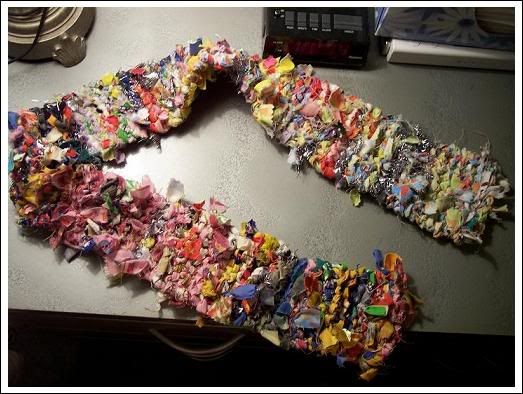 The scarf in its entirety.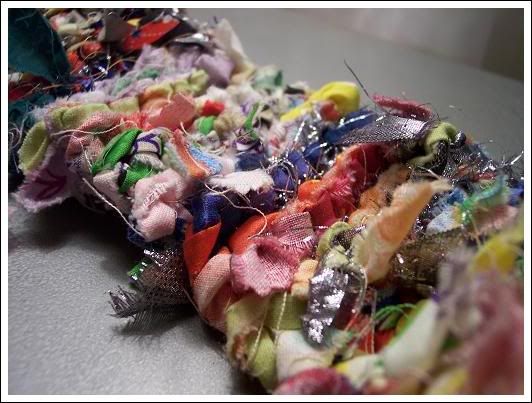 Close Up #1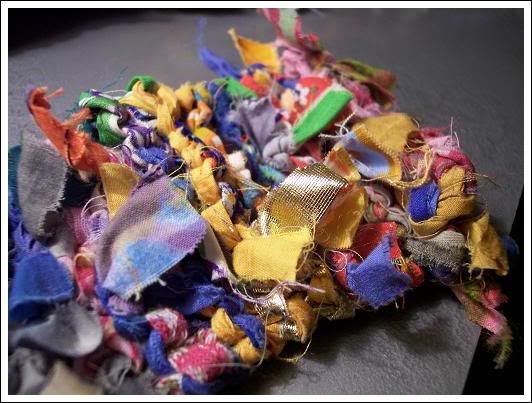 Close Up#2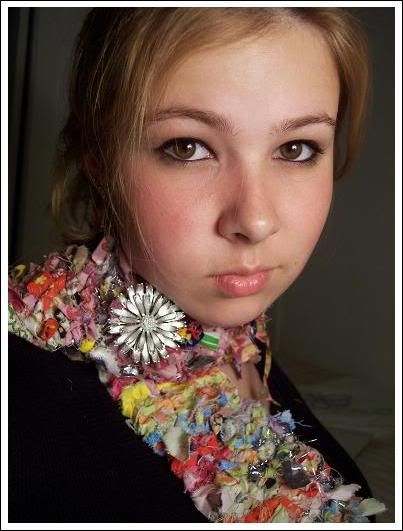 ...And modeled by yours truly with a cool flower pin.
I really hope you guys dig it as much as I do!