My painting of Boris Karloff Frankenstein,
I'm working on a collection of classic movie monsters and here is my first, I'm painting them all in traditional old school watercolor.
Here are some of the steps thoughout the process.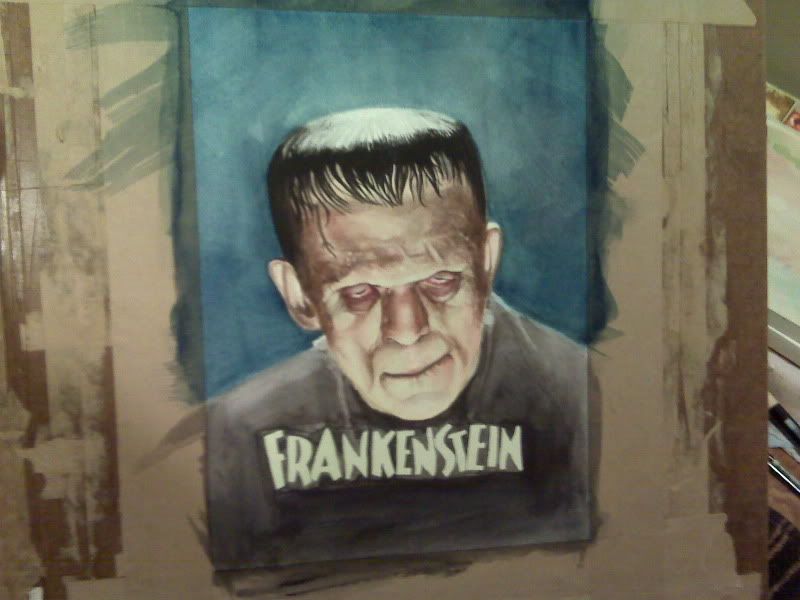 I had a lot of fun painting this one and I'm hoping the next to be more fun too, Questions and comments are welcome.