so i found this fab wool blazer in the storage closet at upstairs...it fit over my...assets... well but the sleeves were to short and the shoulders didnt fit quite right....i decided that it needed to become a vest....and so it did!
before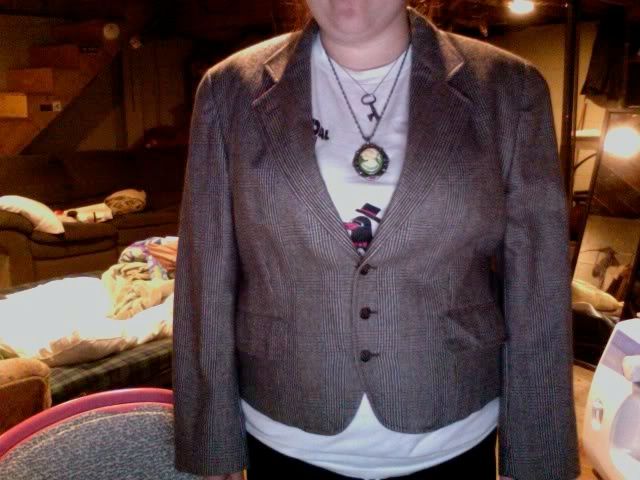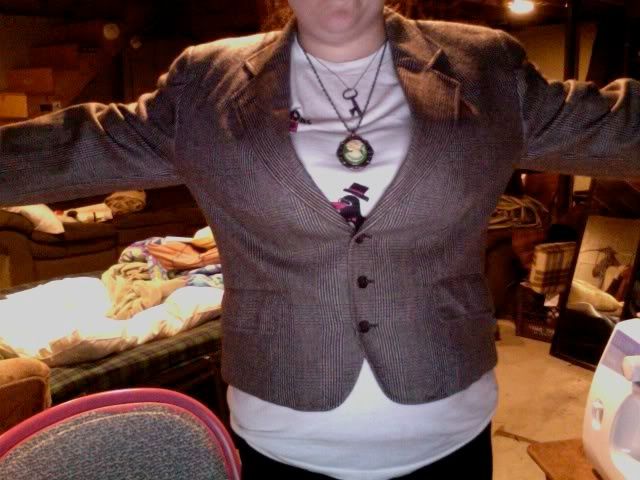 * note the totally gnar shoulder pads
after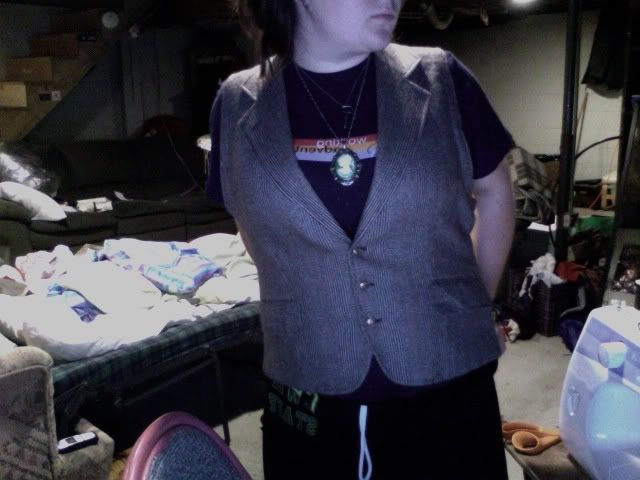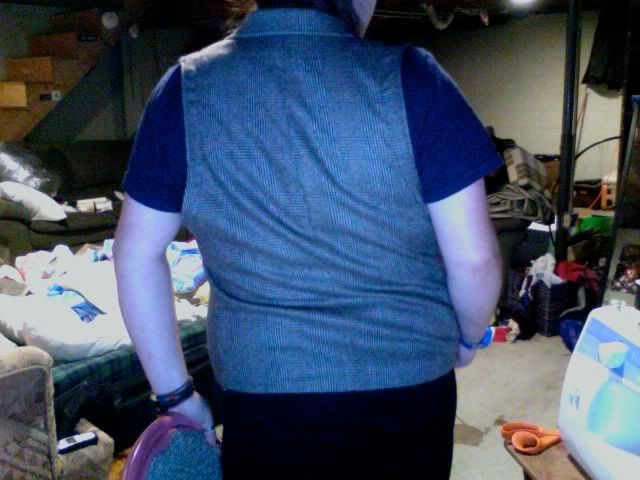 and i replaced the buttons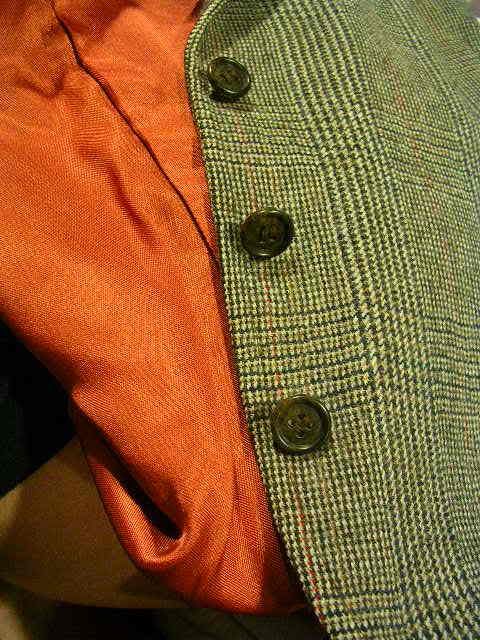 (this picture close to what the jacket looks like in real life)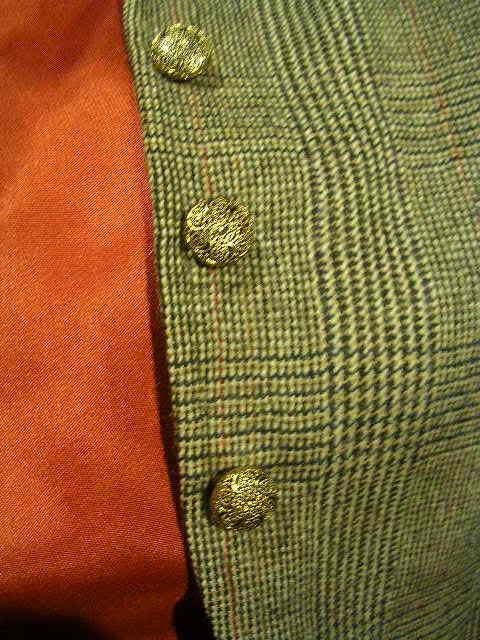 pretty much just winged it with a bit of measuring.... attacked the sleeves with a seam ripper and took them off... took out the shoulder pads, and pinned clipped and sewed, i also faced the arm holes with bias tape...it needs a wee bit of taking in...buuut im in loooove!!!
for the purpose of silly-ness
behold.... the shoulder pads!!!