I decided to make Christmas Cards to send to all of my friends (far and near) this year... I started late so I only have two styles I'm sending out and here they are...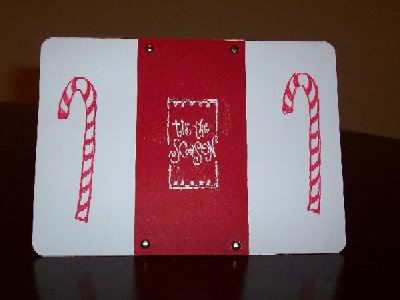 I just used plain white/red cardstock, silver brads, rubber stamps, ink and embossing powders.
Let me know what you all think!!!