After having moderate success with the table runner I made from a "Sew Sampler" box, I decided to try something bigger from jelly rolls that came in another box. This is the largest quilted thing I've ever made and even though it's a little puckered in places I'm still pretty proud of it. Finished size is about 38" x 50". The cat has already claimed it and it's covered in cat hair.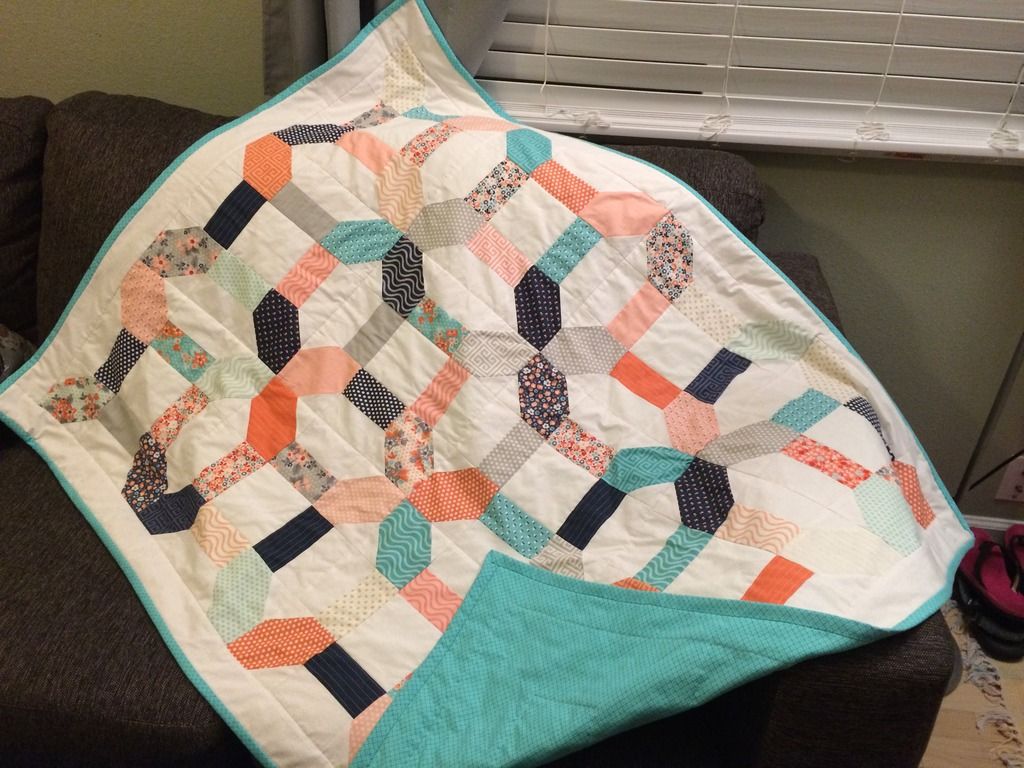 A picture before it had binding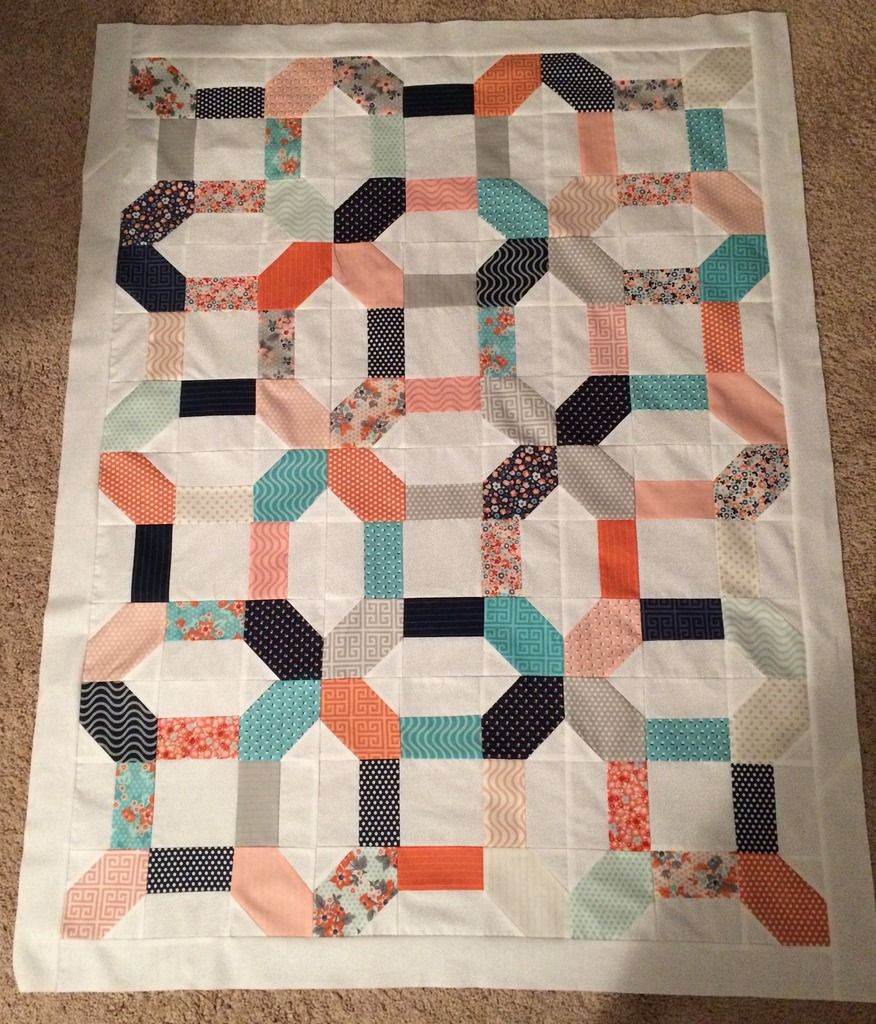 I did a pretty simple quilting pattern- basically stitch in the ditch.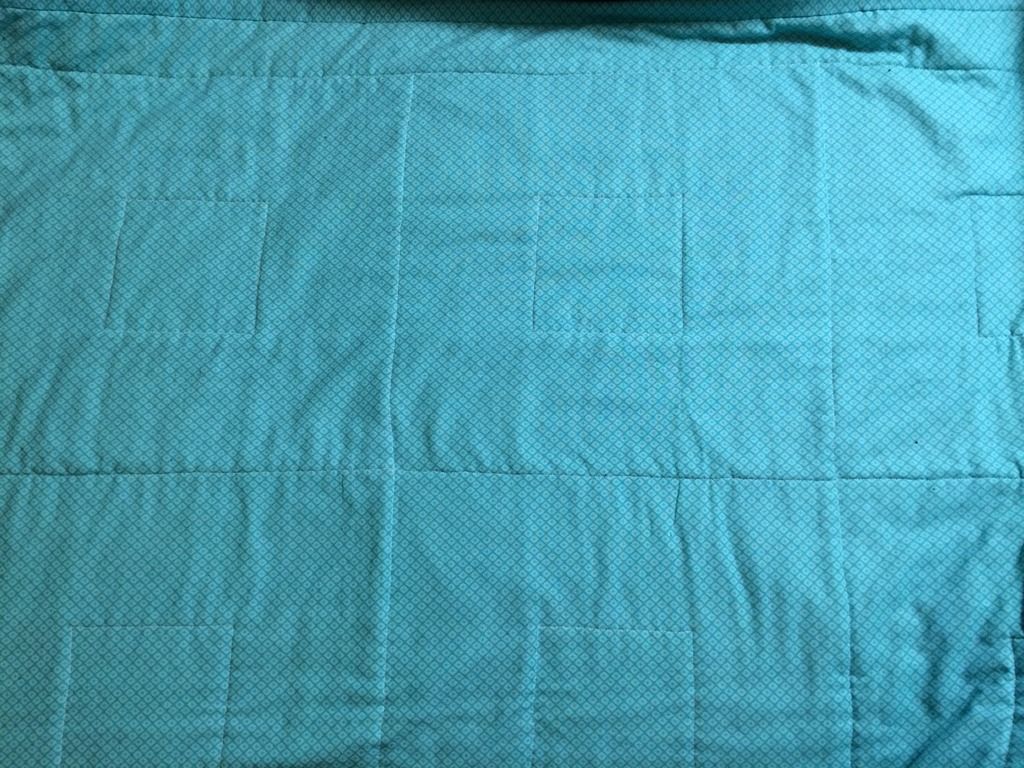 During this experience I've discovered that while I like quilting, I hate binding. In spite of that I'm already working on my second quilt. Thanks for looking!