After lurking for a while, I decided to actually post some of my own
stuff.
I designed this cardigan myself and am really happy with how it turned out. I just love the saxon braid cable and had to figure out a way to use it. Since the cables go all the way around, they actually keep with the tradition of celtic knots being made up from infitive lines.There where a few things I would do differently if I were to make one again, but that's why they call it a learning experience, right?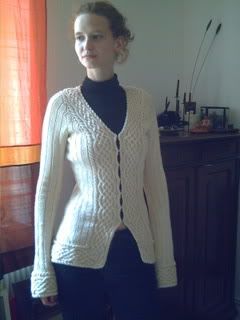 (ignore my face, please)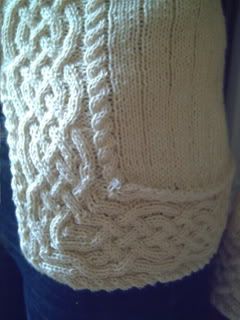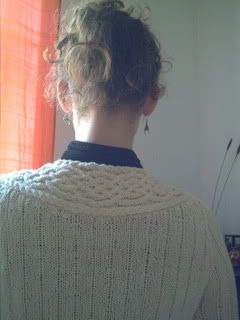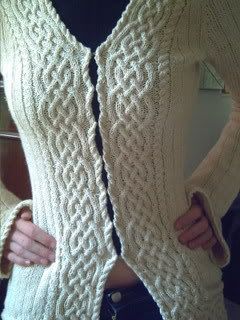 detail of the cabled edges, the back and the closures
Now to my question: I would like to make a hooded version of this cardigan, but have never knit anything with a hood. Can anyone point me to a (free) pattern that has a good hood?