My love of celtic cables continues to grow. I posted my celtic knot pillows (
https://www.craftster.org/forum/index.php?topic=409726.msg4836845#msg4836845
)and the first celtic knot baby blanket (
https://www.craftster.org/forum/index.php?topic=411673.msg4862679#msg4862679
) here in the past, and now I have just finished another baby blanket for my cousin's baby boy who was born this week.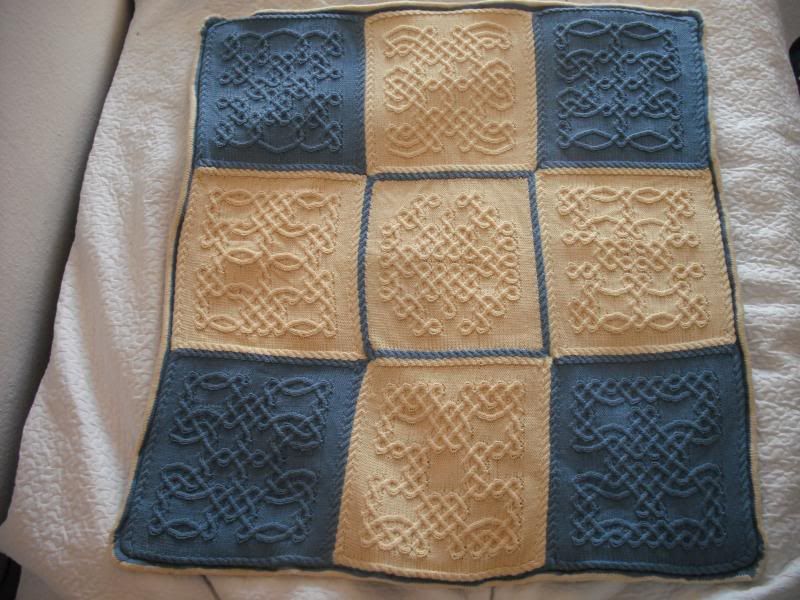 All the knots are new designs. Just like the others, they are all symetrical along the x- and y- axis and consist of one continous loop.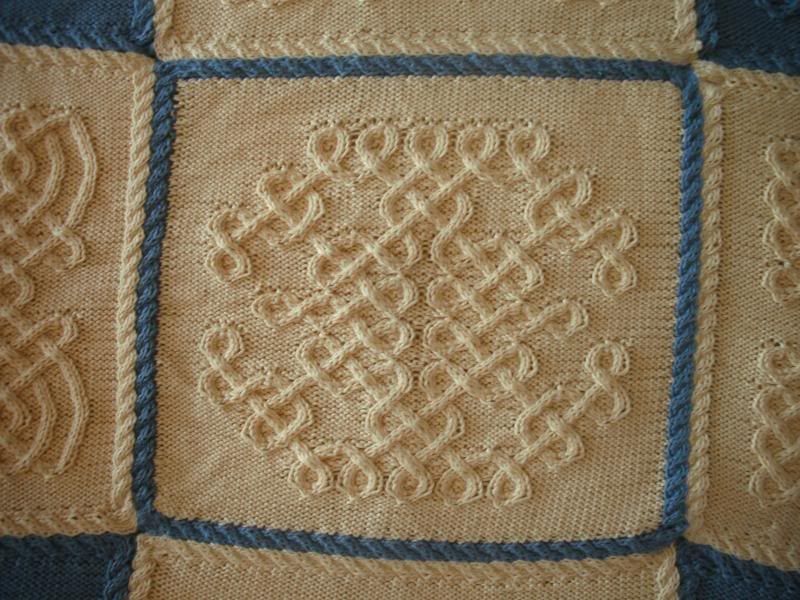 I want the baby to be able to lay on the ground on this blanket, so to give it the needed thickness and insulation from a possibly cold floor, I added thick batting and a flece lining. (the picture was sadly taken before ironing;-)
The binding was knitted around the entire blanket in the round after I had assembled it, which was kind of unwieldy, but I like the end result.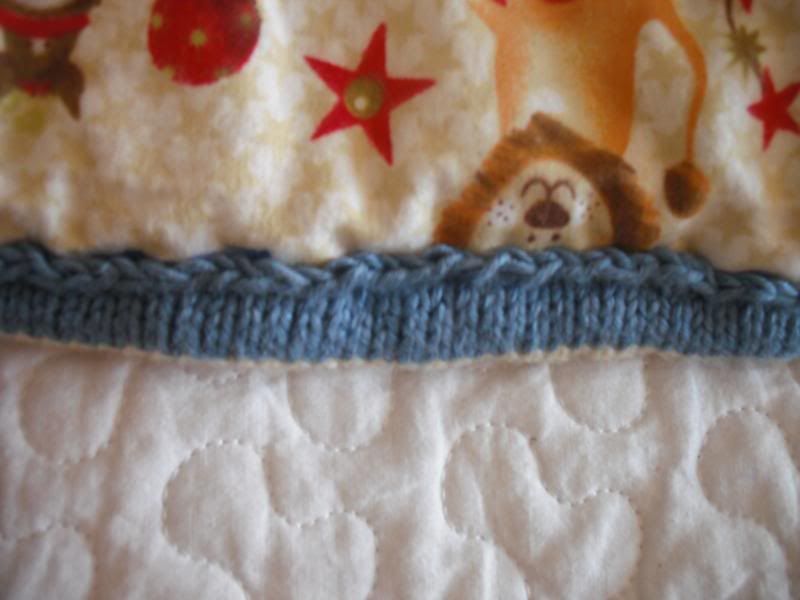 (all my cable projects are also on my ravelry projects page
http://www.ravelry.com/projects/arualms