I both sent and received this week!
Here are some pictures of the whimsical goodies I received.
Some adorable worry dolls from Guatemala, pampering treats from JR Watkins, cute bobby pins that I wore the next day (I know, who doesn't love showing up at the office with pink butterflies in their hair?)
Some puzzles Mr. Gerbera Girl enjoys (Thanks kjlutz!) and a cute little bell in the shape of a bird that made my kitty come running when I opened the box (which is huge! and still full of beads and stickers!)
My favourite has to be the beaded stictch markers in an adorable snow white tin for my knitting basket that my partner made just for me!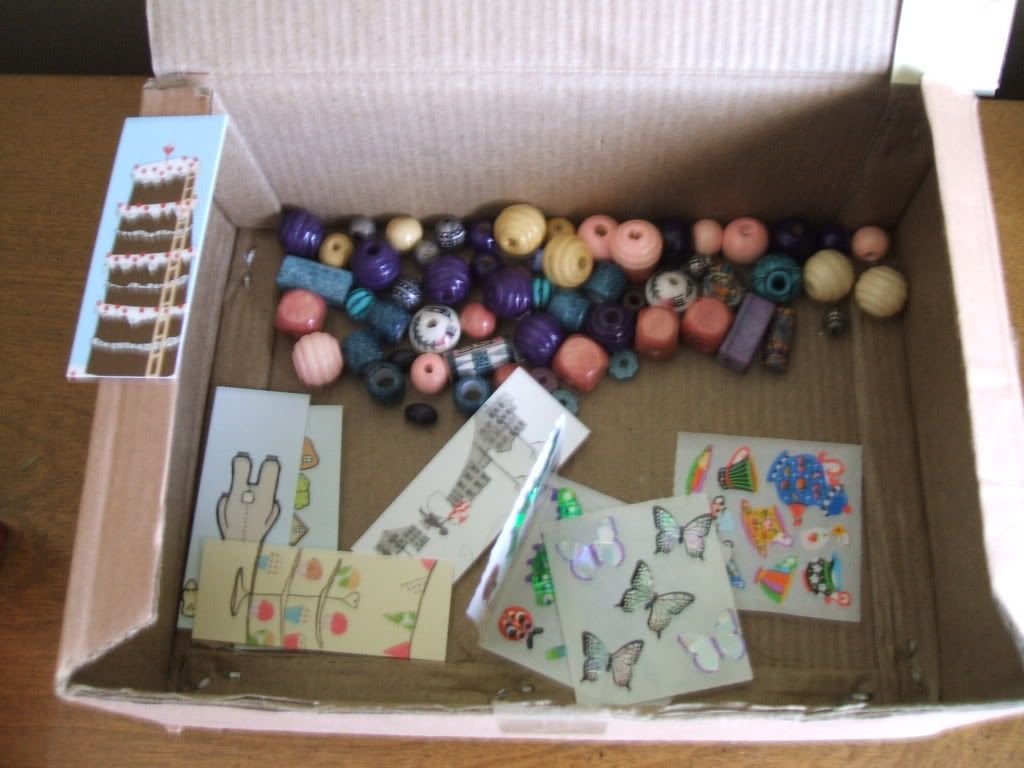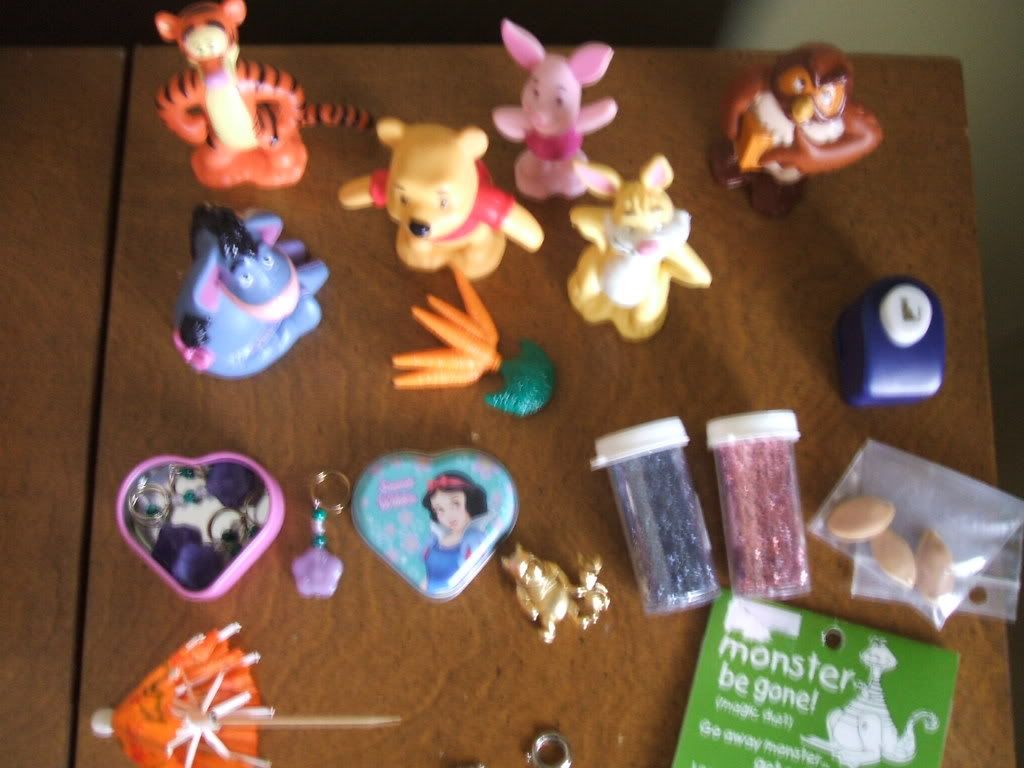 (sorry I couldn't get this one to focus)