For those who don't know
Theraphosa Blondi
is a type of spider. A Bird-eating (or "Goliath" ) spider to be exact.
Mu-chan is based on a friend of mine's original character's pets. > . > Yes I'm weird enough to make a fictional character's pet just for fun.
This is my first version of Mu-Chan
This version took about 5 & 1/2 to 6 hours to complete and was based off two different patterns and some making it up as I went. This version is made of worsted weight yarn, black crochet thread, pipe cleaners, and fiberfill. Lots of fiberfill.
Well I wasn't happy with how she looked, so I spent another hour or two looking at this
photo
of a real T.Blondi and decided to give it another go.
So another 6 & 1/2 to 7 hours worth of work and Mu-chan version 2.0 was finished.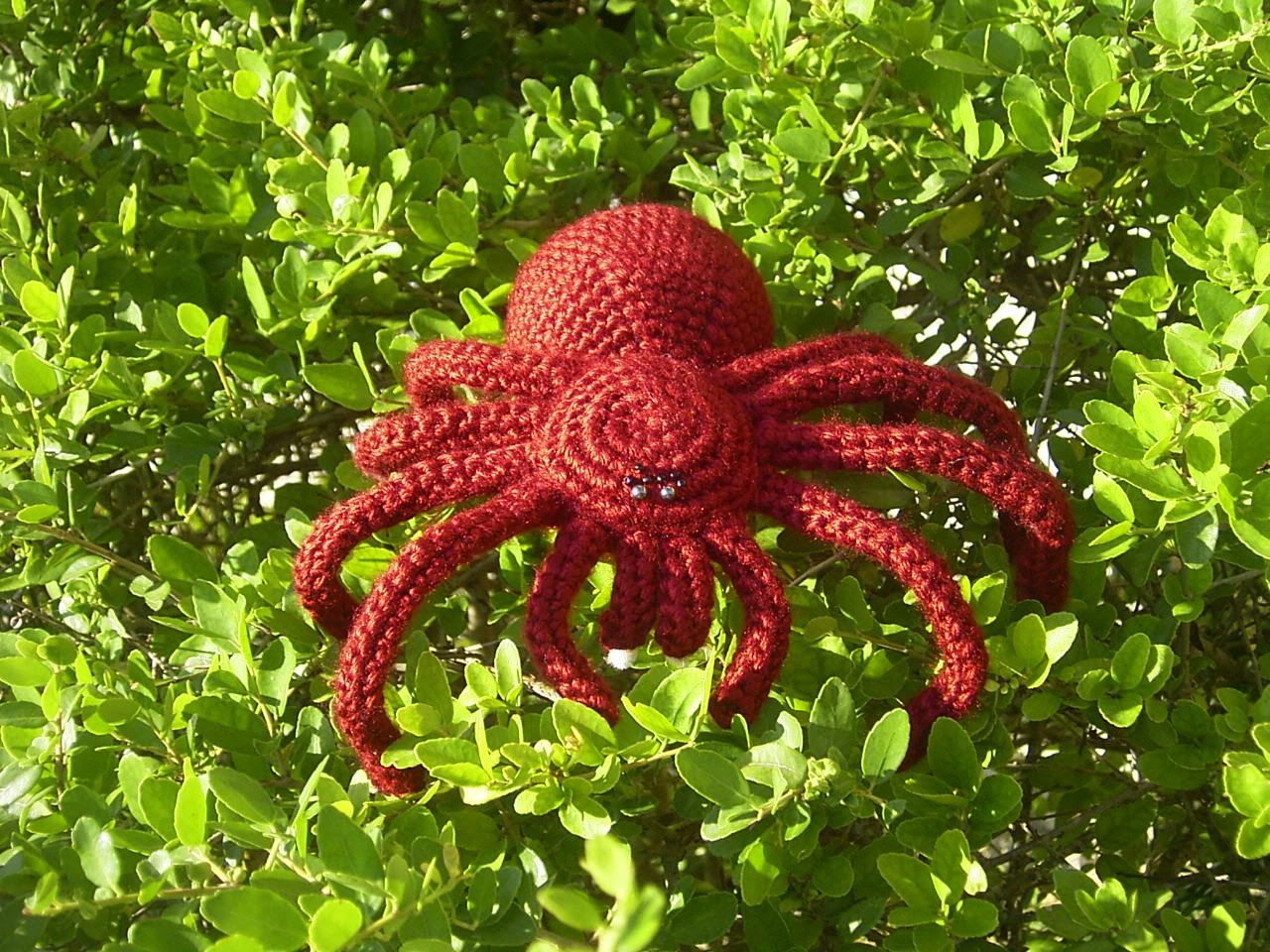 I have to say that I am in love with how she turned out. <3 I'm in the process of writing out the pattern I made for this one. (as if I wait any longer the scribble notes I took while working on her will become illegible or stolen by my 3 year old).
This version is made with worsted weight yarn, some beads I had laying around, fiberfill, pipe cleaners for the fangs, and floral wire armature for her legs and pedipalps.
A few weeks later she complained about being hungry so I made her some origami cicada bugs to munch on. She seems happier now. xD