So a few weeks ago it was really hot here in Memphis. Way too hot to spend even a minute in my non-air-conditioned sewing room. So I made these: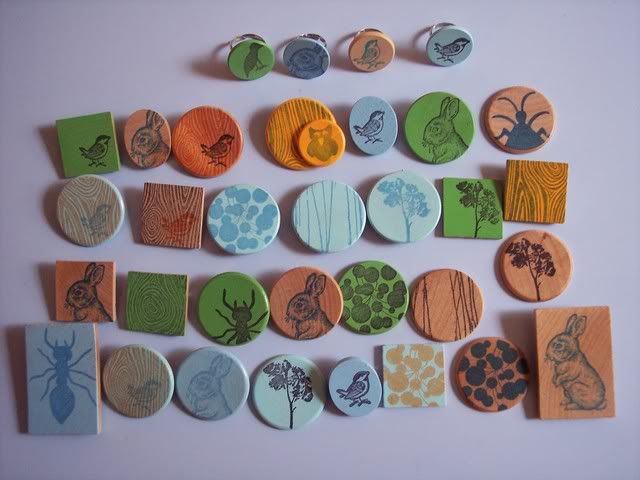 As you can see, I went a little overboard. I actually made many, many more after I took this picture. I've given tons of them away, but I still have a whole crap-load left. They are just little wooden disks (or squares or rectangles) stamped and/or painted. There are some pins, some rings, and a few magnets in these pictures. I also made some hair thingies.
I thought I was being somewhat creative when I made these, but no. I've since seen the little bird about a billion times on etsy. I really don't care though since I was just making them for fun. And they are definitely fun to make. Not to mention cheap and fast.
Here are a couple of detail shots: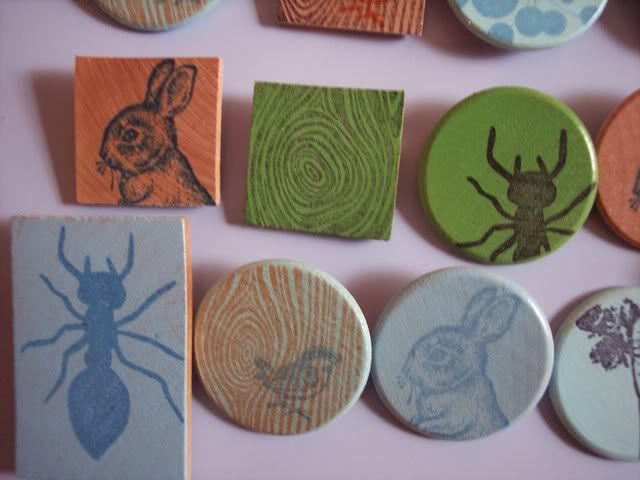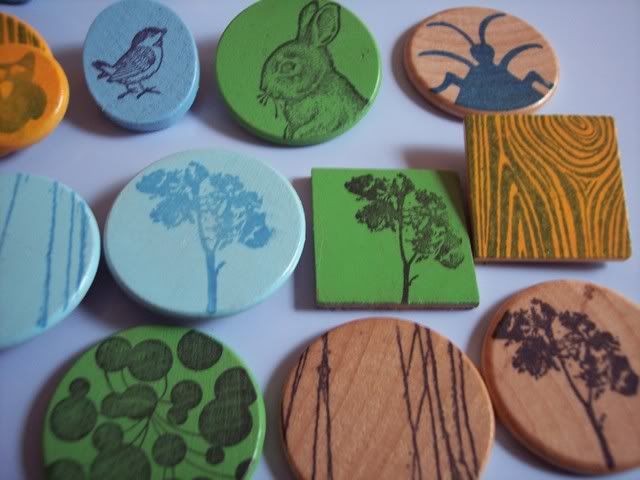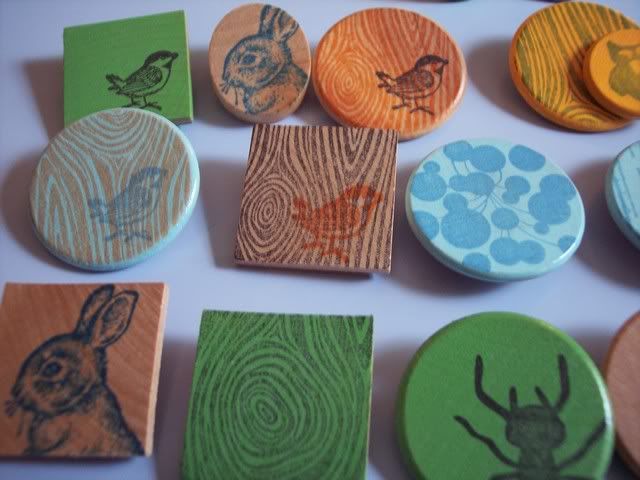 Thanks for lookin'.