Sorry for the delay, everyone. Here are the wonderful, wonderful things that I received from cupcakesorbet. Everything suits me perfectly and I couldn't be more pleased. This is the best swap package that I have ever received!
How amazing is this embroidered owl wall hanging? I just can't tell you how much I love it! I should've saved the best for last in this post, but I'm too excited to share it with everyone!
I squealed when I saw these coasters! Love, love, love.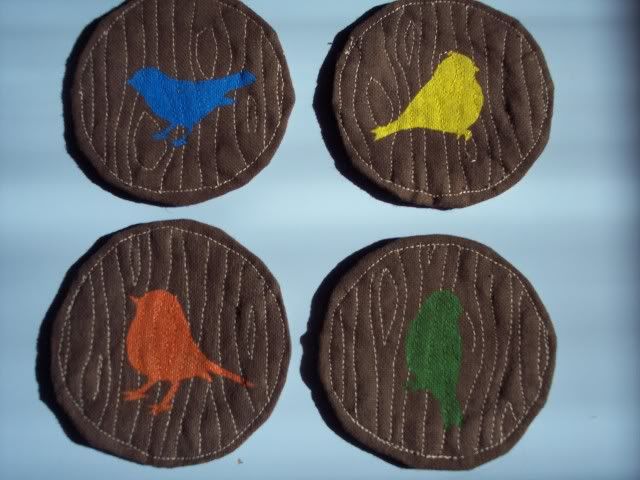 I am in love with this adorable ornament. It is hanging on my Christmas tree right now, but I will find a year-round spot for it once the holidays are over. (Sorry it's a little blurry--I didn't notice when I took the picture.)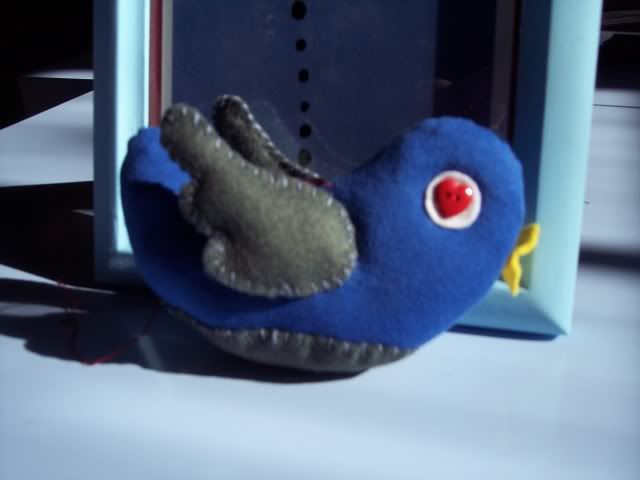 Here's a lovely hand-painted pendant. I've already been wearing this.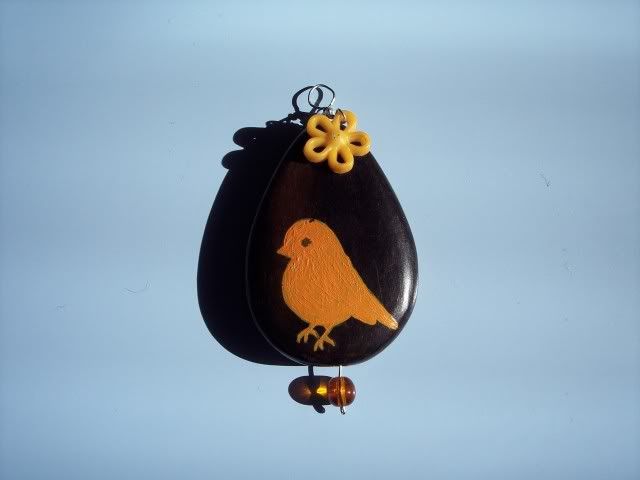 This is postcard of a painting done by cupcakesorbet's artist mother. This will be going in a prominent place for everyone to see. As you can see, the talent runs in the family!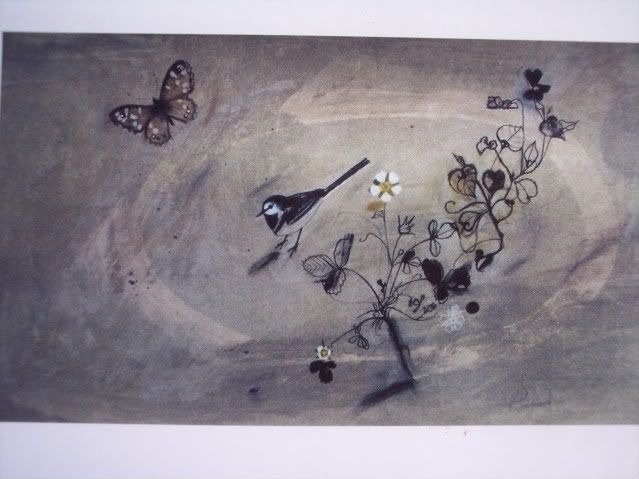 And here we have a sweet little bird clip. In the background you can see one of the little yellow chickies that she collected over her childhood Easters. Very cute!
Here's the other little Easter chickie. You can also see what's left of the tasty bird egg chocolates. Actually, I took these pictures on Sunday--the candies are all gone now!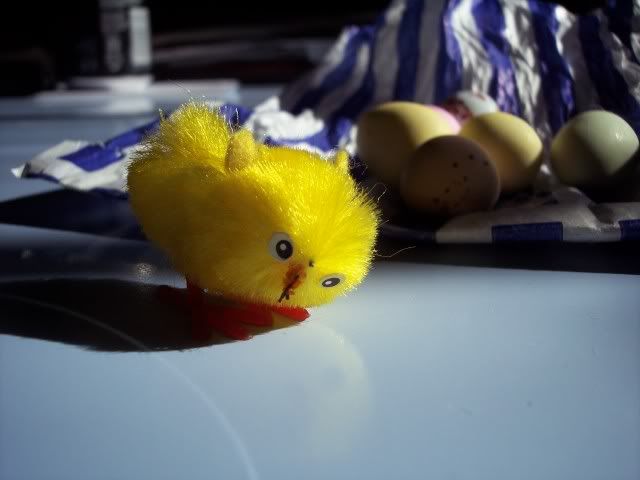 Thanks again, cupcakesorbet. You were an amazing partner!