Okay, you guys know the drill. I've been lurking around here for something like two years, but I've been too shy to post anything. Everything here is beyond awesome, so I'm hoping my crappy offerings will look good by association!
This is a cotton and felt pouch-type thing made as a birthday gift. These pictures kinda suck, but they're all I've got. That's a Nars eyeshadow duo (also part of the gift) included for scale.
By the way, that's supposed to be a hedgehog. Several people at the birthday party thought it was a porcupine, but I've made my peace with that. Sort of.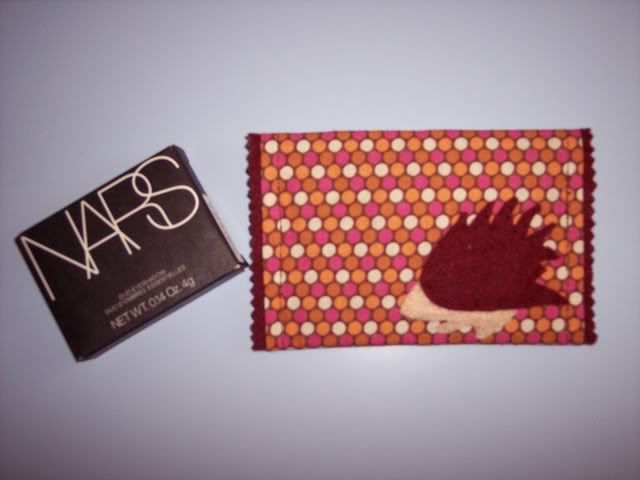 In hindsight, I'm thinking that eyes or some type of face would have been better. Oh well.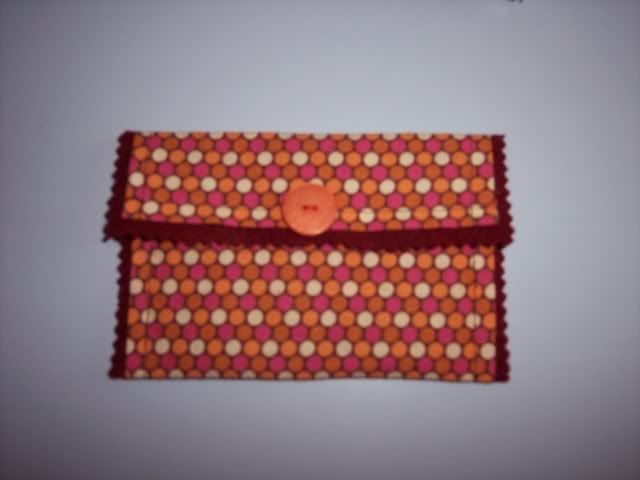 The button's obviously non-functional (but doesn't it match nicely?).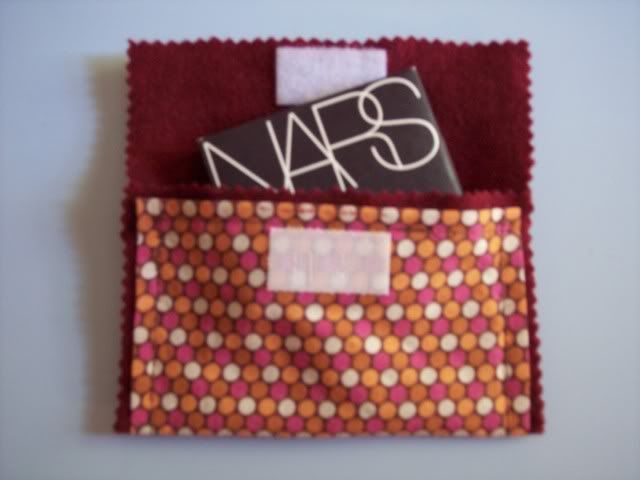 Also, I swear the seams are all totally straight! It's some kind of trick photography!