So basically this dresser has been white forever, and it has lived in my sisters room since she was 2-ish. So we all know how that works white paint+crayons+barbie stickers = one yucky dresser. So when this lovely piece of furniture was donated to me when I moved away for university I decided something needed to be done. So I did it.
Here it is in all of my rooms "lived in" glory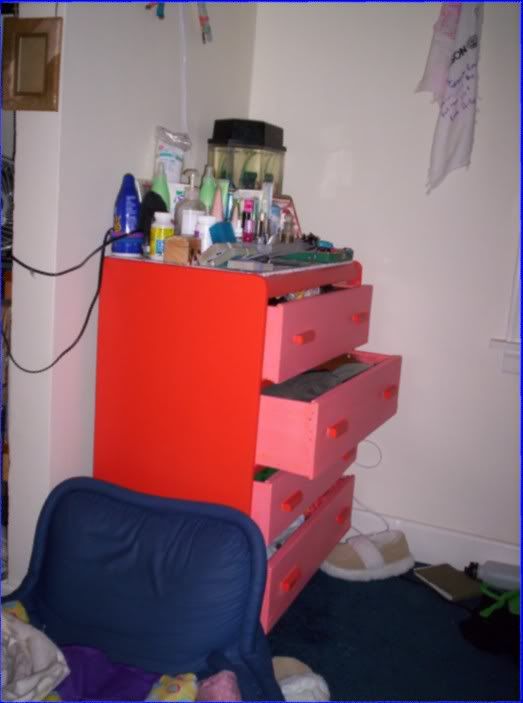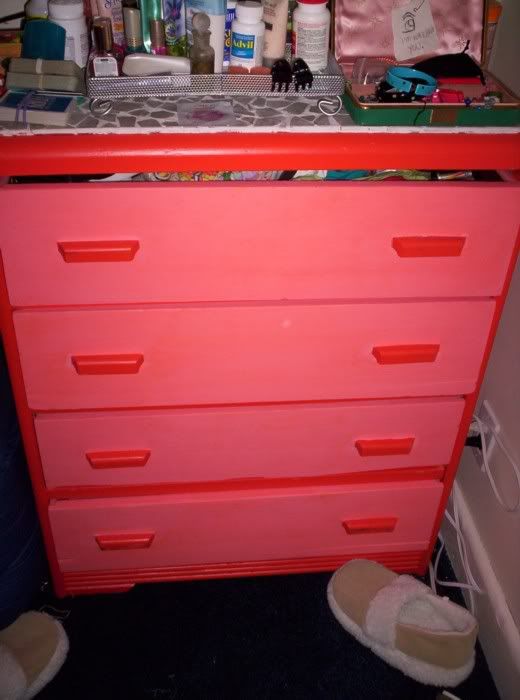 I couldnt decide which of these pictures best showed off the top..so Im giving you four differerent ones.