I work in a cinema and have been fully gripped by Batman fever - what an amazing film!! - so I decided to make some appropriate earrings. I get some interesting comments from customers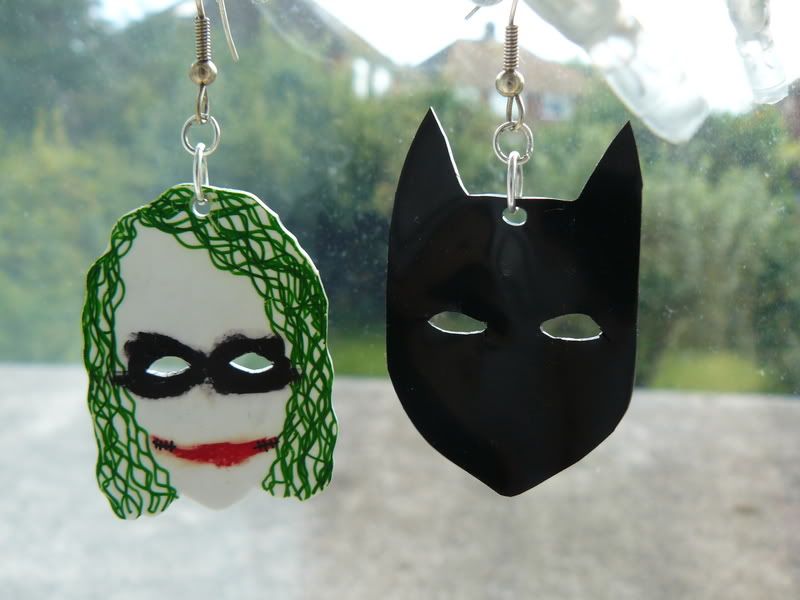 They were made from Shrinkles and decorated with Sharpies, and were so much fun to make, haha.
This is a necklace I made - another shrink plastic one, this time a swallow. I love all things old-school like anchors and swallows, so I love this necklace. It was made with frosted shrink plastic and sharpies again, and I traced it from an outline of a Sailor Jerry swallow. You can just about see where I snapped a bit of the tail off (it's a bit fragile) and managed to melt it back on again!!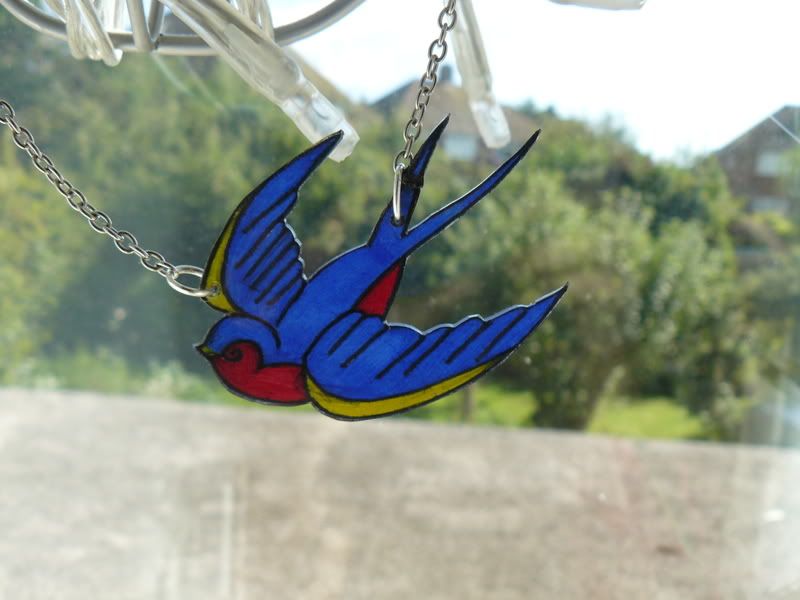 Opinions? comments? I might make a spiderman earring next, and mix and match!!