So my brother has been after me for forever to crochet him something, and i've been outta town a lot lately without my beloved computer
so i've used my free time crochetting!
it's kinda finished just needs to be stitched together and stuffed full of lovely fluff! but i figured i'd post it since this is the only time i have access to the computer for a little while!
TRIFORCE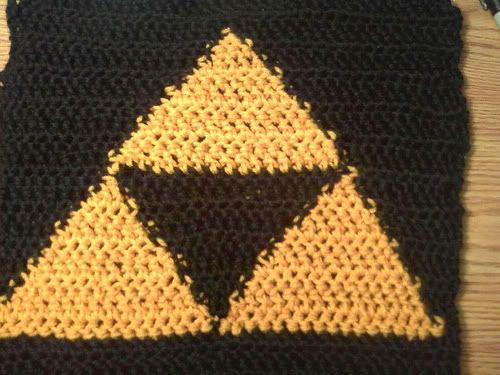 I just hope he'll like it!! XD