I was so excited to come back from workshop with a great package from sailorgirlbonk. She certainly put a lot of love and effort in to her package, it was so wonderful. Compleat with my own custom Anderson Cooper!!
Adorable! and fun yarn too!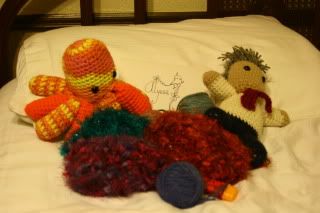 and a cute octopus!
Thank you so much. I hope that everyone had a fun swap time.