so here in Richmond we have an annual event called "Worn Again," a fashion show of recycled clothing. Here's how it works: two weeks before the show you register and are given a trash bag full of clothing from all of the vintage/thrift shops around town. You then have two weeks to create whatever you want and present it in the Worn Again fashion show. It's so much fun and awesome to see all of the designs that come out of it.
Well, at the time of the show I was busy pulling all-nighters to finish a peacock dress for another show (look through my other posts and you'll see it) so I didn't have alot of time to put into this one. FINALLY on the DAY of the show I still hadn't made anything and I was like.... uh oh. So in, oh, four hours I pulled this off. It was a close call, but it looked darn cute.
The jacket was made out of a huge old men's blazer, the top half of the dress is from linen pants and the bottom is some old polyester skirt thing. It was such a fun event, I can't wait for it to happen next year!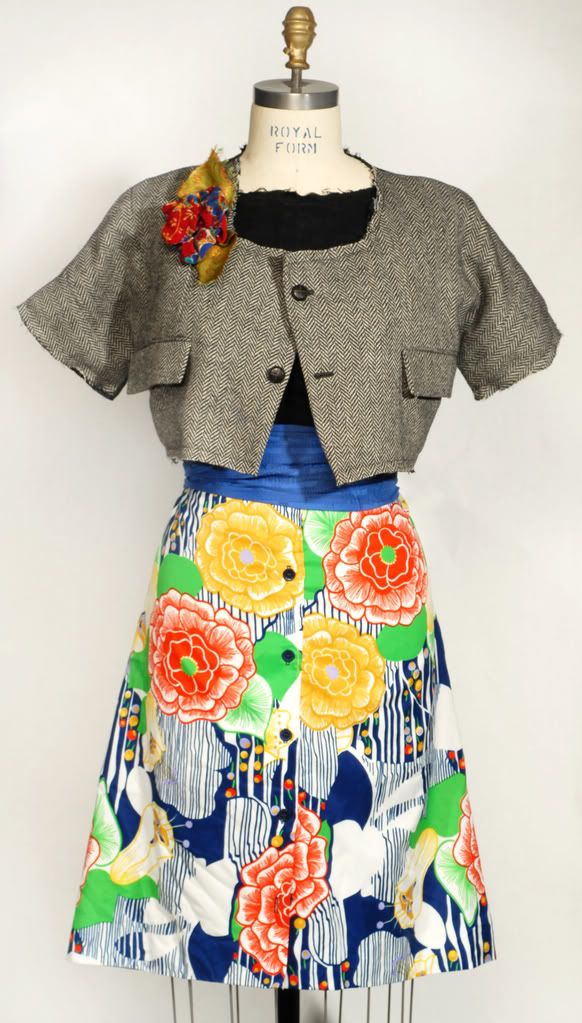 and at the show backstage: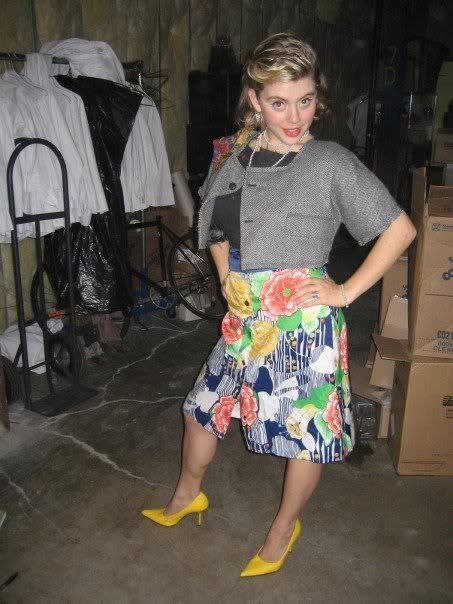 and with my mother (who also did it) and my bff (being sexy Marie Antoinette)