I got this skirt in the dollar store over the summer figuring I could do something neat with it. So naturally it sat around my house fully intact until last weekend when I needed something quick to do for halloween.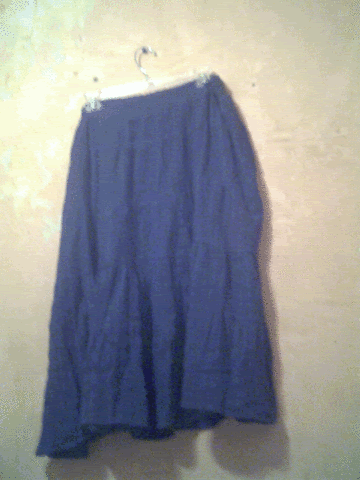 After: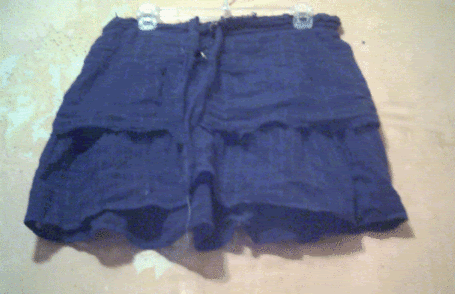 I know its not much. I just took it in a hell of a lot, and made it so it has ties as closeur, and then just 'layered' it.
And this is the shirt I wore with it [on halloween I mean]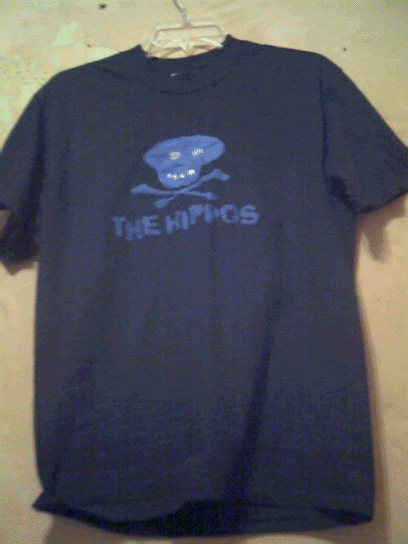 That was before I took it in though.
And then this is just another shirt I reconstructed: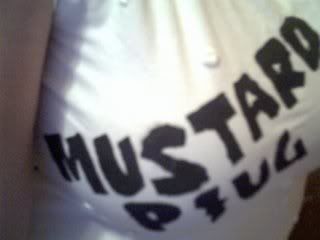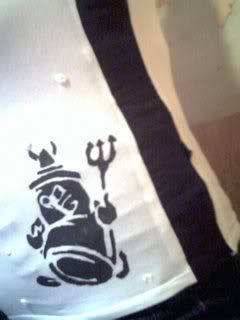 These pictures are from awhile ago, and I could get a good shot of it. So it was before I touched it up a bit. I'm too lazy to take new picuters though.
I added the black fabric to the sides [the shirt was old so it was sorta tight] and I made a v-neck.