I'm in a tea towel swap with some friends and am stitching Bigfoot on all there towels. I just finished my 4th and here it is! I wanted to have him in a bowler hat and a monocle, but couldn't figure out the final touch. The towel arrived to me with a light stain on one corner and then had my own embarrassing public mustard-on-chin experience last week and a Bigfoot stitch was born.
Here's a close up of his dribbled upon chin (and his monocle chain):
An angle shot to show some of the texture: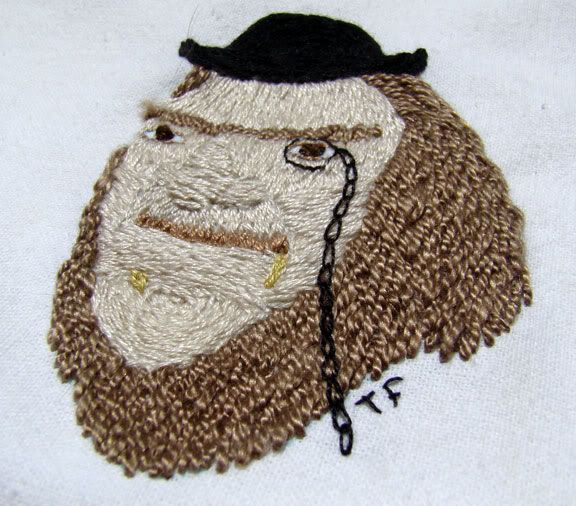 I used a lot of split stitch which I hadn't done before and I'm pretty sure I like it for filling. There's also some satin, back, random and chain stitch.