I made some zombunnies for a few friends back home.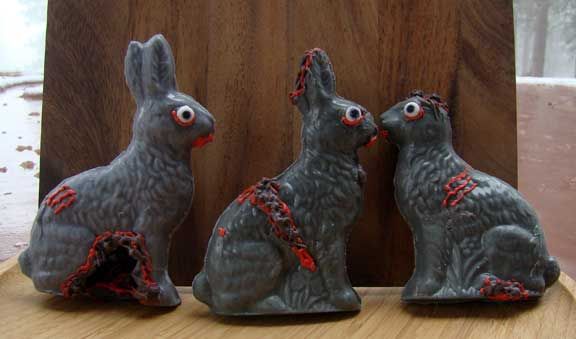 They're made with white chocolate tinted with blue and green gel food color... but I added cinnamon to make them a little less sweet and that turned them purple-y.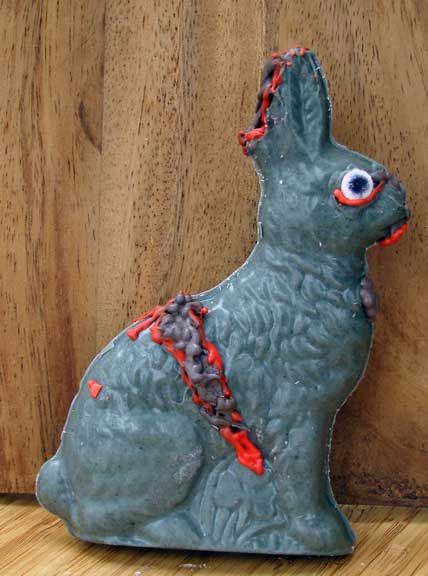 I used royal icing for the blood, guts and brains.
The eyes are pre-made sugar eyes from the cake decorating/candy making shop in my old neighborhood.