Valentine's Day is coming on fast and I wanted to do something special for my mom, but had no idea what. Finally I decided to make another rosette brooch by raiding my various stashes.
Front:
Details: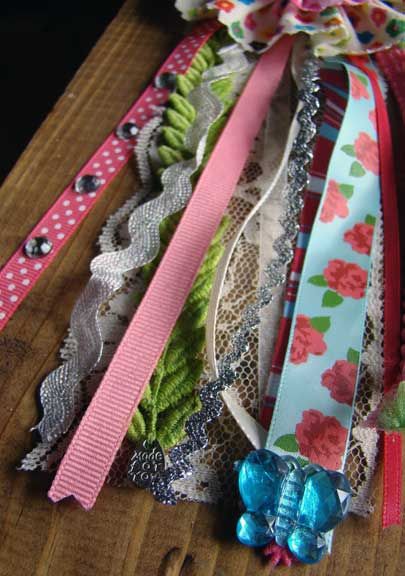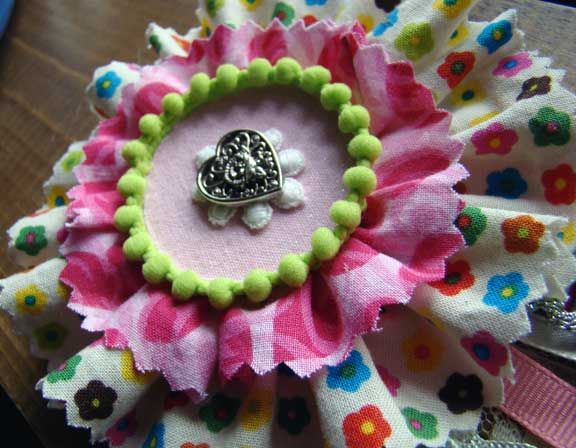 Found a good use for this little charm: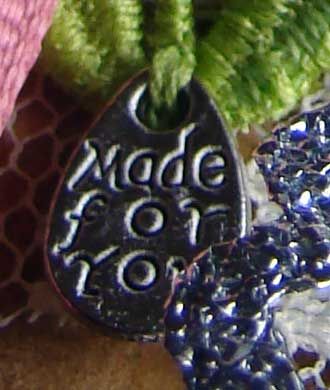 Back: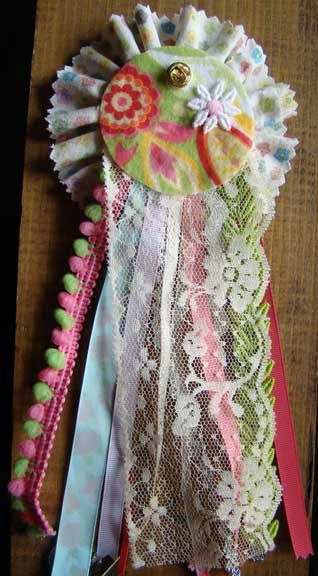 Detail:
I wanted to put it into something other than a plain envelope, so I used a vintage paper doily place mat to cover a manilla clasp envelope.
On the front of the envelope, I but a red heart paper doily on the front with a quick Valentine's note written on it. I couldn't find the proper glue so it kind of messed up the heart, but hey that's part of the charm of your kid's homemade gifts, right? Even if your kid is middle-aged.
Back: