I finally made shades for the guest room windows! I bought the fabric at Ikea before we moved and had gotten the blackout liner for free from a hotel's remodel where I worked (on the bathtub refinishing crew of two).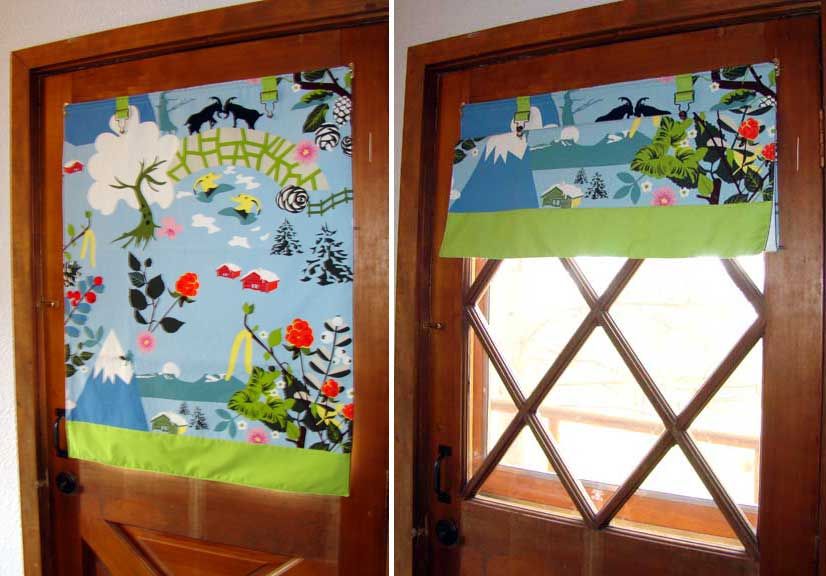 This door with a half-light goes to a second floor balcony that faces SE, so it gets sun first thing in the morning and all day.
This window is partly over the bed and faces NE so gets the sun first thing in the morning, too.
Using this method to open the shades kept me from having to have more hardware and cording on the door where it would be noisy and probably cumbersome.
This is some wild fabric for an adult space, but we decided to embrace the ridiculous in the guest room. Now that lampshade I recovered has some company.
https://www.craftster.org/forum/index.php?topic=422208.0#axzz2R8SCk9ad
A few more details and photos are on my blog:
http://suddenlytaxidermy.blogspot.com/2013/04/its-curtains-for-you-guest-room.html