I saw something similar on pinterest and decided to make an ice cream cake version for TheManFlesh's 40th birthday!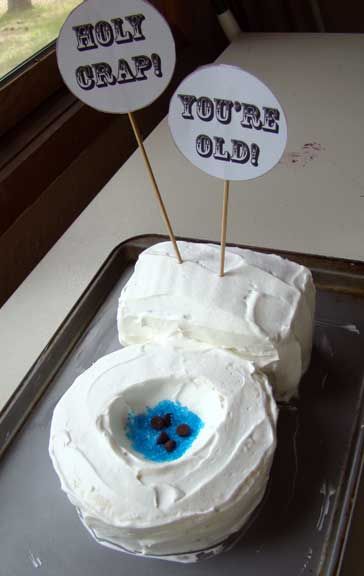 It's a box mix white cake with homemade coconut ice cream. It's a Cuisinart ice cream maker and I used their basic vanilla recipe but used 1.5 tsp coconut extract and .5 tsp vanilla and added shredded coconut for the last few minutes of the churning.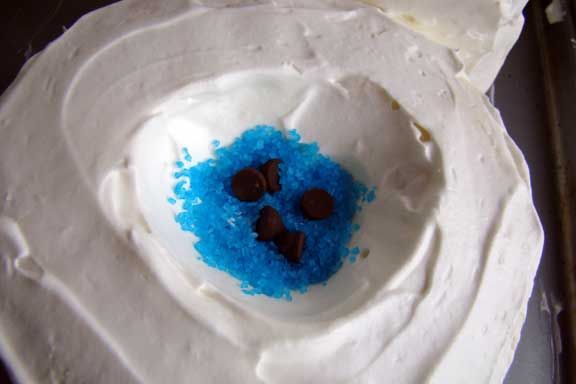 I didn't find that colored gel frosting at the store and was under quite a time crunch, so I used some blue sprinkles I had on hand for the toilet bowl's water. The time crunch was also why I didn't have time to melt the chocolate to make more realistic turds. Maybe that's for the best.
The frosting is a lime-flavored whipped cream frosting that I found on pinterest and love (here it is slightly modified):
1.5 cups of powdered sugar whipped with 1 cup of heavy whipping cream until soft peaks form. Then add the juice of 1.5 limes and whip until desired texture.
The miracles of old time-y fonts and Photoshop made the signs.
If I had allowed more time I would have liked to have come up with some kind of flush handle to give it that final touch.