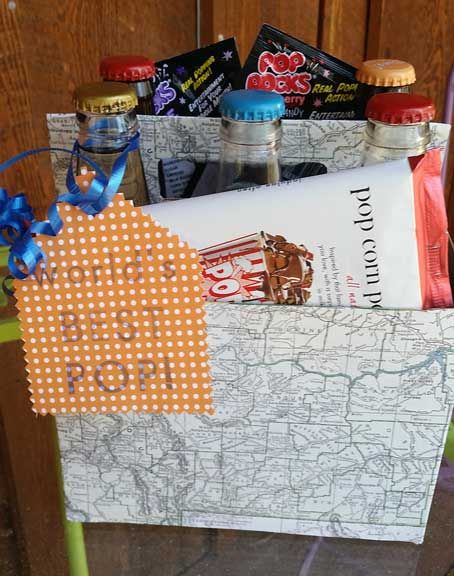 We're those kind of dog people; the kind that think of them as pretty much equivalent to humans and ours take on the role of children in our minds. The Beastie Grrrlz give holiday gifts to us and to their "grandparents" and they call TheManFlesh "papa" so when I saw a pin for a Father's Day gift riffing on "pop" as a name for "dad" I had to pin it and then wait a few years before I did anything about it.
A Cost Plus World Market opened recently in our area so I loaded up on various sodas and a few other "pop" items. Then I rescued a 6-pack box from the recycling bin and covered it with copies of maps of Montana where we moved 1.5 years ago.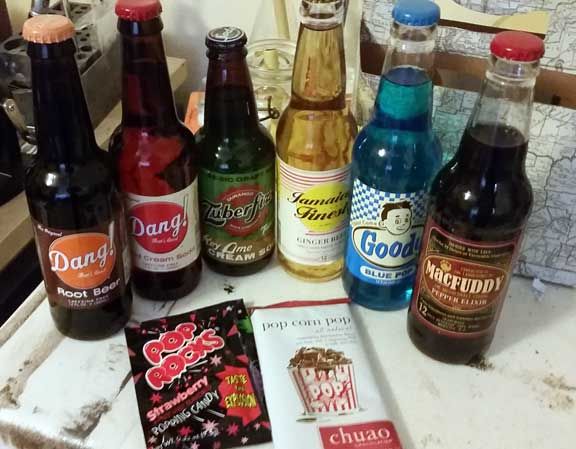 I just used MS Decoupage medium to adhere the copies to the box, but didn't top coat it at all. I don't suspect we'll be keeping the box. And I used alphabet stamps to make a simple tag explaining the theme. The BGs got him a card, too.