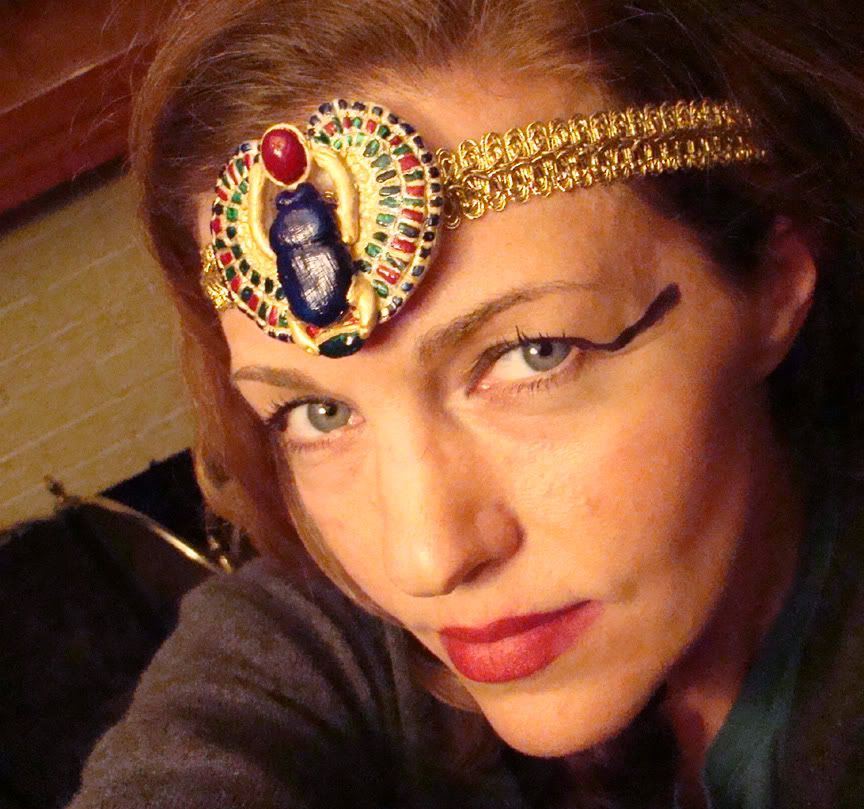 This year was mine and the ManFlesh's first year doing a couple's costume for Halloween. I had an Egyptian theme going with our costumes for Adult Pinewood Derby (
https://www.craftster.org/forum/index.php?topic=355463.0
) this summer and while I used only 1 piece between us again for Halloween, that was how we chose Cleopatra and Anthony. I'm entering Anthony in the Craftster Challenge, so Cleopatra rules this topic.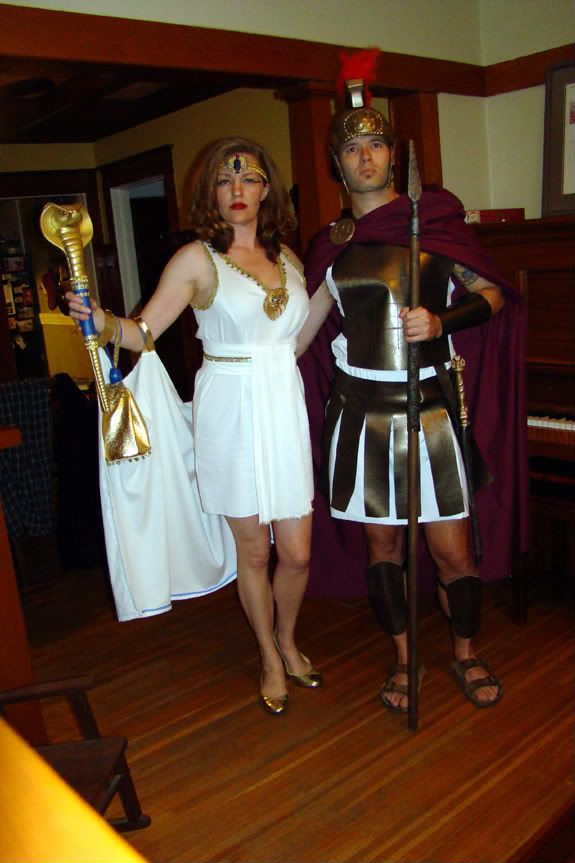 This was the final product and the dress fit better than it did the week prior when I wore if for a daytime costume party. All the white fabric came from a single old bed sheet (queen-sized, appropriately enough).
The daytime party included tromping around a corn maze, so I painted up a pair of shoes that had made it down past the last tier of the Hierarchy of Sneakers. You can see in the other shot that I wore gold ballet flats for the indoor parties. They and the lion brooch on the bodice are the only things I didn't make or recon.
I used paper clay and paint to make the scarab on the head band, which has a bit of elastic in the back to keep it snug.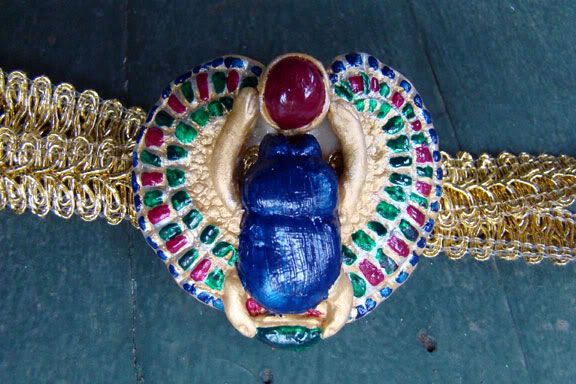 The base of the cobra scepter was something I snagged in the by-the-pound bins at Goodwill years ago thinking that someday there would be a costume for it. It was some kind of Disney's Aladdin toy that no longer lit up or spoke or whatever it used it's batteries for.

I painted it a brighter gold, glued red sequins on it's dead LED eyes and made a wrap to cover the "Aladdin" and make it fancier.
At the last minute I threw together a simple purse so I could carry my camera. I ended up carrying the camera, 2 phones, 2 driver's licenses, cash and credit cards and lipstick. It was pretty heavy and I ended up only taking a few pics. We need to get a littler camera for these occasions. Oof!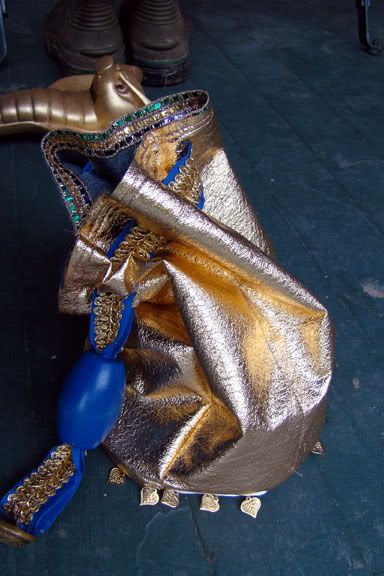 Your basic drawstring number, made with scraps and FINALLY I got to use the big blue bead that my grandmother had in her stash left over from the 70s macrame craze. YEY!
Thanks for looking and Happy Halloween!