The ManFlesh is a football (soccer) fan and he plays on a couple rec. league teams. The manager of one of those teams has just welcomed his first child into the world. We wanted to do just a little something for them, so per his direction I put together a wee Tottenham Hotspurs "jersey" for the little guy.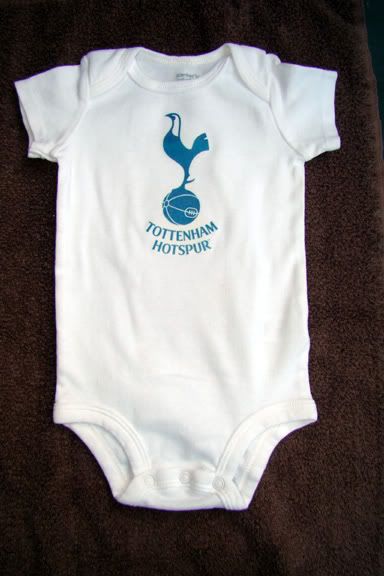 Spurs are his favorite team.
Lebaron is their last name and 11 is dad's number on his rec league team.
It's just ink jet iron on transfer on a store-bought onesie.