Now that I'm all grown up I just exchange small gifts with my uncle at Christmas time. Since he's a HUGE fan of books, I thought "how about a bookmark?" So I sat down with mom (his baby sister) and her photo albums and found this photo taken of the 2 of them on the first day of school.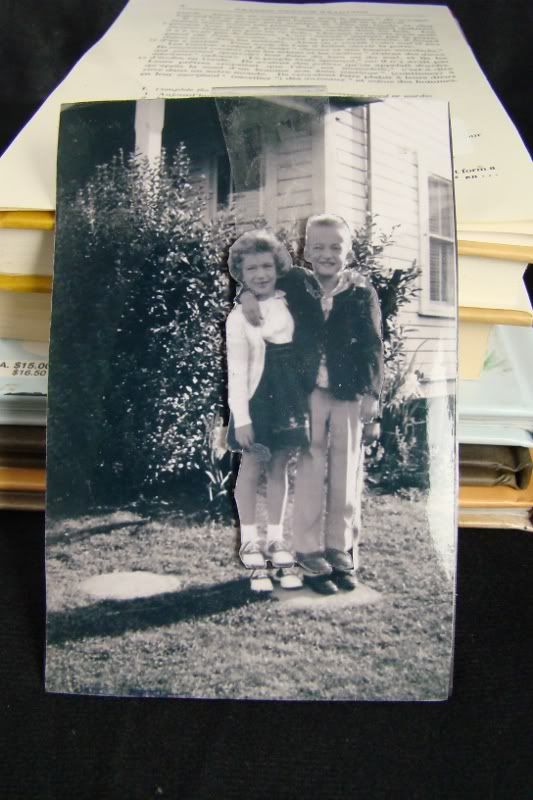 I scanned it and printed out 2 in the same size. I cut around the two of them on one and attached it to have paper with some clear plastic in between. Then I added a metal washer to the back.
I attached the other photo to a magnet sheet designed to cover a heating/cooling vent that's only magnetic on one side, sandwiching the other side of the clear plastic between.