(action shot of our heroine)
I have a dear friend who is known among our club as a super heroine, The Cupcake Cowgirl! But, get this: she didn't have a cape! I
know
. She did have a birthday, though, so I made her one! (only a month late, too)
I made an applique with a cowgirl hat for the cherry and beads for sprinkles.
The front buttons with a tab at the neck. I actually found the button after I made the cupcake and they're in similar colors. Twas meant to be.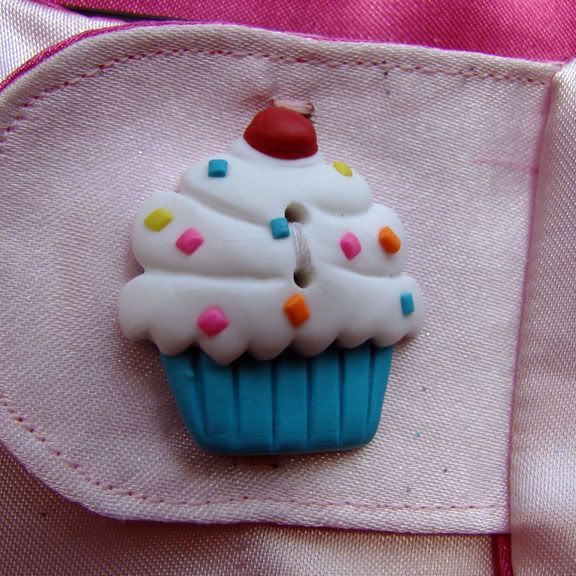 But, wait! There's more! It's reversible because The Cupcake Cowgirl's has an alter ego (and arch enemy?): The Tiki Terror!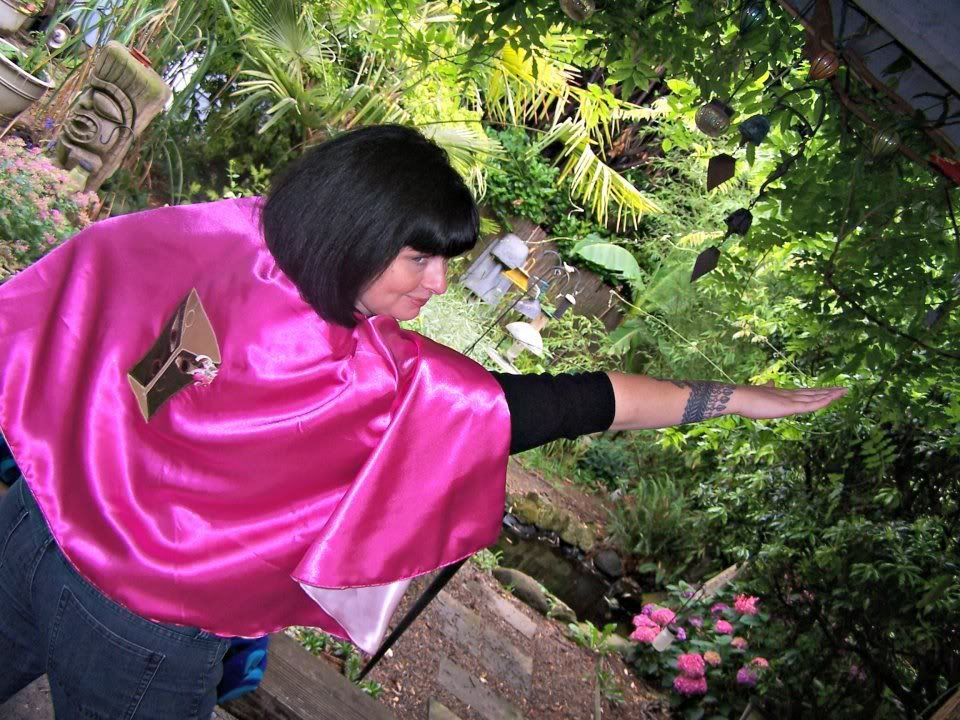 Come happy hour, watch out! Can you see the cocktail glass in the tiki head? Tee hee!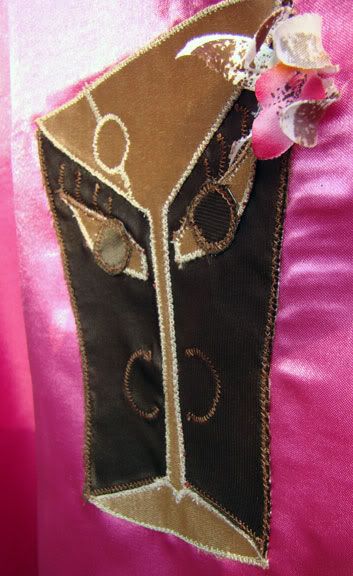 This is the button for the Tiki Terror side.
You can't tell in the photos, but the light pink and dark pink satins have glitter all over them, too! GLITTER!