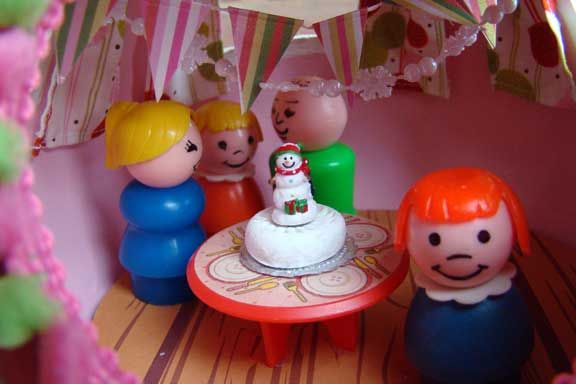 I'm on a roll with these Fisher Price Little People ornaments! Well, that's not exactly true: I just had several to make. The latest is from a girlfriend with a party blog, a self-professed "party diva."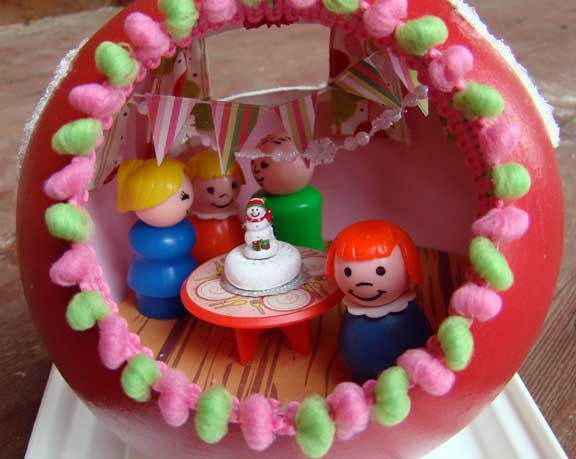 She's also a wee, tiny red-head so the ginger girl was perfect!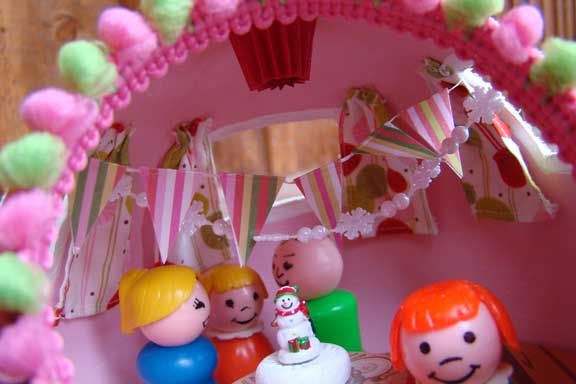 She has a snowman collection out at Christmas time, so I was able to use this wee guy from my stash by making a wee cake out of polymer clay, embossed with a vintage button and painted white. I made a bunting with scrapbook paper and dental floss (mint flavored!) and a garland with trim left over from this advent calendar project I made last year:
https://www.craftster.org/forum/index.php?topic=396391.0
I had tried to make a bunting of fan circles, but it didn't work out so I used the fan folded paper to make a "lamp shade" to cover the nubbin where the string hanger attaches to the ball. Curtains are from fabric l had and where I got my color scheme. Red is her favorite color and she also loves pink, so it seemed perfect for a Christmas party.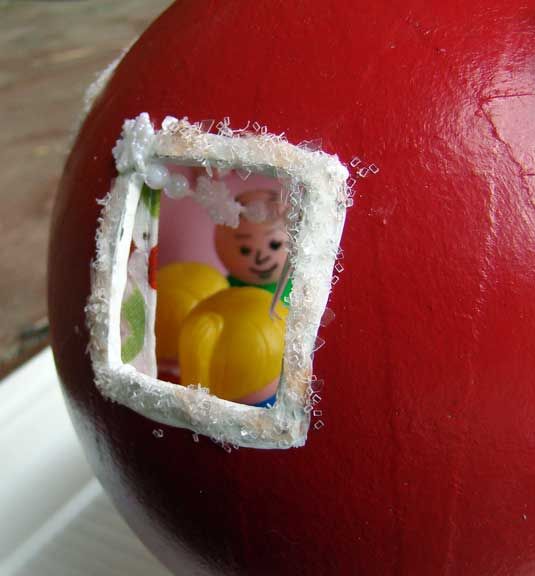 Snow on the window sills! The guy
could
be her husband, but he usually hides out for her parties which are usually ladies only.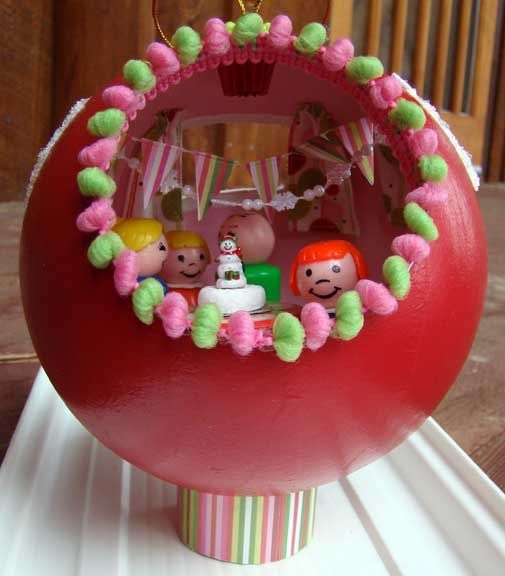 I didn't anticipate that the trio of party goers was going to throw off the balance of the ornament which now hangs crooked, so I made a little stand so it can sit on a table or mantle or whatever.
These are the other two Fisher Price Little People ornaments I've posted:
Sewing Lady:
https://www.craftster.org/forum/index.php?topic=417614.0
Dentist:
https://www.craftster.org/forum/index.php?topic=417577.0