I can finally post my last Fisher Price Little People Diorama because it has been delivered!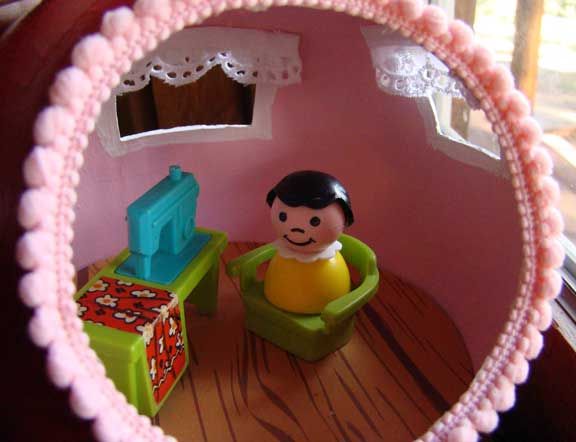 You may recognize this young lady as one of the craftster mods: kittykill!
She's been doing lots of sewing since the Bernina challenge, so I thought of her when I saw the little sewing machine! The ManFlesh thinks this is his favorite, because the Little People (Little Person?) actually looks like Pam! (as far as a peg can look like a person, of course
)
Pink pompons around the front opening, lace around the string's base.
Lace curtains and Miss Pam's profile through the window.
Now that the holidays are over I'm working on one to commemorate our family's first xmas here in Montana and one for me, too!