I was so busy making The ManFlesh some gifties for Valentine's Day and crafting things for a Valentine craft swap with some friends, that I almost forgot about my Beastie Grrrlz!
Oh, no! But I had picked up this candy mold at a used art supply store last summer with them in mind, so I busted it out and made them some heart shaped candy!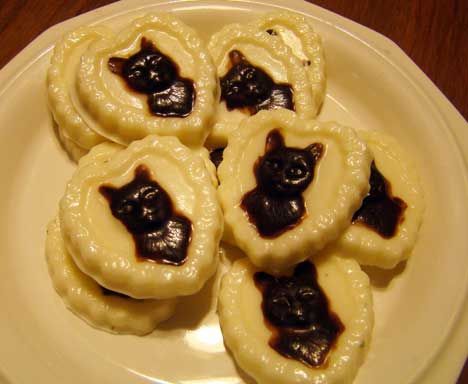 They're unsweetened carob and white chocolate (which isn't chocolate at all) so they are safe for dogs. It's still a rich treat so I break each heart into about 4 pieces and give them no more than 2 of those pieces/day. Dogs like to savor treats, anyway, as anyone with a dog can confirm.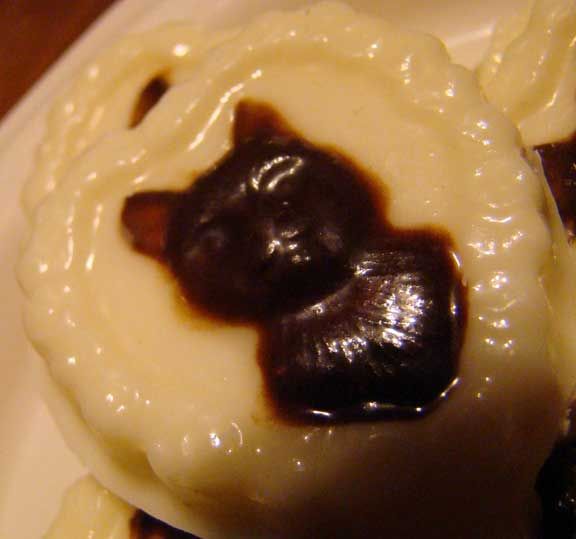 Here's a close up of the kitty on their treats! I melted carob first, applied it carefully and yet not at all neatly to the cat, then cooled them in the fridge. An hour or so later, I melted the white chocolate and added it on top, then chilled again. Our kitchen is quite warm and white chocolate has a low melting point, so I keep them in the fridge.