The ManFlesh's nieces, ages "almost 6" and "8 and a half", do enjoy their Barbies and I had an decade+ old Vogue pattern for a "fashion doll" living room so I made them a furniture set for Christmas!I didn't want to do pink or lavender, because there's already too much of that in girls' toys, so I raided the home dec clearance rack and the remnant bin for something feminine, but not typical or stereo-typical.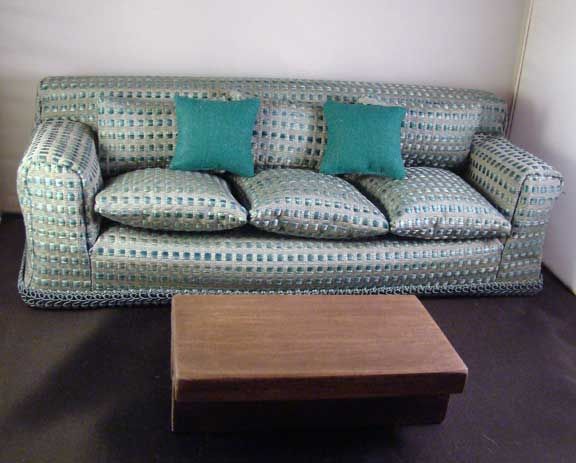 There were patterns and instructions for the sofa and ottoman and I modified the sofa pattern to make the chair and winged it on the coffee table. I had much grander plans for the coffee table, but I was running out of time.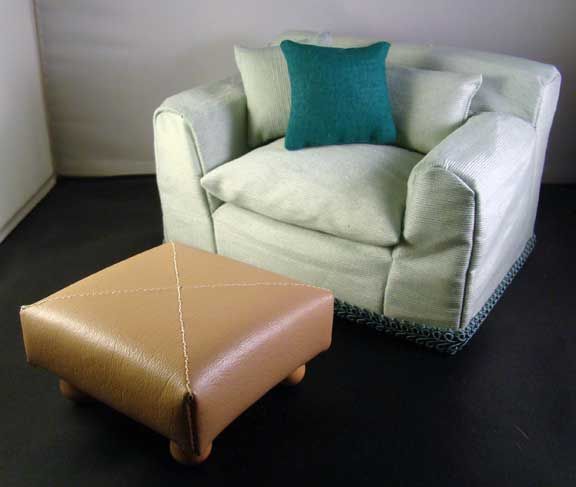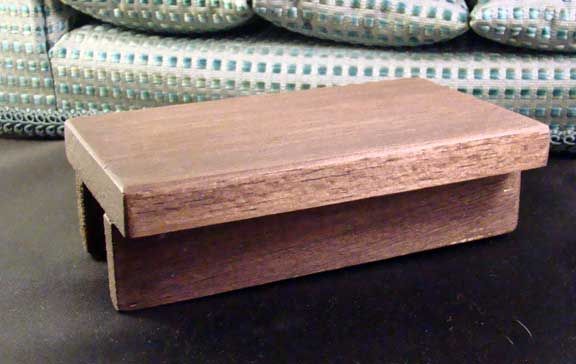 I added some throw pillows for funsies.